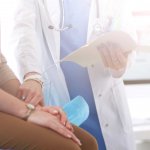 Medicare Coverage for Drug & Alcohol Rehab (Is Treatment Covered?)
Medicare is a federal health insurance program that help people over the age of 65 afford quality healthcare. Find out about eligibility and how Medicare can help make the cost of rehab more affordable.
What you will learn:
Learn how Medicare can be used to cover addiction treatment.
Medicare inpatient and outpatient treatment coverage.
How Medicare part D can cover medication.
Medicare can be used to cover the cost of drug and alcohol rehabilitation. But there are rules about the providers people can use with Medicare, and some types of addiction treatment are not covered by Medicare at all. It is a good idea to contact the Medicare organization directly to find more detailed information.
Active addiction to substances or to alcohol is a disease. And like all diseases, it needs to be treated, and depending on the illness, treatment can be costly. At American Addiction Centers, we work with Medicare-qualified patients to get the help they need for their substance use disorder (SUD) or alcohol use disorder (AUD), medical conditions defined by an uncontrollable use of alcohol or other substances despite negative consequences. If you're battling a SUD or an AUD and qualify for Medicare benefits, please reach out to one of our admissions navigators at
Of course, navigating Medicare can be confusing. The following information covers the basics of using Medicare to access drug treatment.
Using Medicare to Cover Drug and Alcohol Addiction Treatment
The short answer is that Medicare can cover treatment for AUD and SUD. Both original Medicare and Medicare Advantage plans cover various treatment options, including inpatient care, outpatient services, and prescription drugs, depending on the plan you choose.1
AAC is in-network with many insurance companies. Your addiction treatment could be covered depending on your policy.
Find Rehabs Near Me That May Accept Medicare
Is Medicare a PPO, HMO, or Something Else?
Medicare is a nationwide insurance plan offered by the federal government. It's different from private insurance in that it doesn't offer plans for families or couples. Individuals elect how they want to get their Medicare health coverage, which includes one of the following choices:2
Original Medicare: This health plan includes hospital insurance (Part A) and medical insurance (Part B). When individuals receive a covered service or treatment, Medicare pays part; the individual pays the rest, and individuals can see any doctor anywhere, provided they accept Medicare. Prescription coverage requires the addition of a Medicare drug plan (Part D).2
Medicare Advantage Plan: This Medicare-approved health plan comes from a private company chosen by the individual for their health and drug coverage. In most cases, doctors need to be in the plan's network, and most of these plans cover prescriptions, vision, hearing, dental, even gym memberships, too. Under the Medicare Advantage Plan, individuals have PPO, HMO, Private Fee-for-Service Plans (PFFS), and Special Needs Plan (SNP) options.3
Medicare PPO plans have a network of health care providers, doctors, and hospitals. Individuals may receive covered services and treatments from out-of-network specialists, but that tends to come at a higher cost. Emergency and urgent care services are always covered.4
Medicare HMO plans require individuals to seek care from in-network health care providers and doctors except for emergency care, out-of-network urgent care, and out-of-area dialysis. Many HMO plans offer prescription drug coverage, but it's important to confirm that it does because if the HMO plan you choose doesn't offer prescription drug coverage, you can't join a separate Medicare drug plan.5
Medicare PFFS plans are offered by private insurance companies that determine how much they will pay health care providers, doctors, and hospitals and how much you will pay for care.6
Medicare SNPs limit membership to individuals with specific diseases or conditions. To join, you need to have Medicate Part A (hospital insurance), Part B (medical insurance), live in an area the plan services, and have a severe condition like chronic alcohol or other substance dependence.7
Medicare Eligibility
You may be eligible for Medicare if:2
You are age 65 or older.
You are younger than 65 and have a disability.
You are younger than 65 and have end-stage renal disease (permanent kidney failure that requires dialysis or a transplant) or ALS (also called Lou Gehrig's disease).
For individuals with limited incomes and resources, Medicaid, a joint federal and state program, may be able to supplement Medicare coverage. It can help with Medicare premiums, nursing home care and personal care services.7
Medicare Parts & Breakdowns
The following are the breakdowns of Medicare parts:2
Part A helps with payment for inpatient treatment at a hospital or inpatient rehab center.
Part B helps with payment for outpatient treatment services through a clinic or a hospital outpatient center. It also covers alcohol misuse screenings and other behavioral health services.
Part C refers to Medicare Advantage Plans offered by private companies and approved by Medicare. These plans may include Parts A, B, and D, and may cover additional benefits as well.
Part D helps pay for certain drugs and medications that are medically necessary to treat substance use disorders. Medicare drug
Medicare supplemental insurance, also known as Medigap is extra insurance you can purchase from a private company that helps pay your share of Original Medicare costs.
Medicare Part A Provisions for Inpatient Treatment
Medicare Part A is generally considered to be hospital insurance. Its main areas of coverage are:9
Hospital inpatient care.
Inpatient rehabilitation services.
Coordinated care from doctors, nurses, and other clinicians such as counselors.
Medication provided as part of the treatment.
Under Part A, an individual can complete no more than 190 days total treatment from a specialty psychiatric hospital. This is the lifetime limit. This includes care received at:10
Acute care hospitals.
Critical access hospitals.
Inpatient rehab centers.
Long-term care hospitals.
Inpatient care as part of a qualifying research study.
Mental health care.
An inpatient drug and alcohol rehabilitation program, combined with follow-up care and support, can help an individual struggling with addiction attain long-term recovery. Inpatient program services may include detox, individual therapy, group therapy, addiction education, relapse prevention, 12-step meetings, recreational activities, and aftercare planning.
Medicare Part B Provisions for Outpatient Treatment
Part B provides care for outpatient treatment of drug and alcohol rehabilitation.3 As opposed to inpatient care, these programs don't require residence in the facility during treatment.
Part B also covers partial hospitalization (PHP), which is an outpatient treatment program provided through a hospital or a mental health center.7 A PHP will provide a more intensive program than standard outpatient treatment but still doesn't require being checked in to a hospital.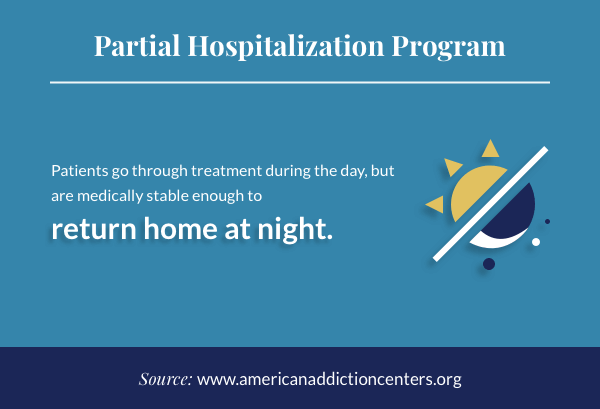 A physician must certify that individuals in partial hospitalization require that form of treatment, and the person's plan of care must include at least 20 hours of treatment per week.7
Services offered in partial hospitalization programs include:7
Individual and group therapy.
Occupational therapy.
Family therapy.
Patient education.
Activity therapies that are not chiefly recreational.
Drugs that cannot be self-administered and are for therapeutic reasons.
Medically necessary diagnostic services for mental health.
Part B also covers an alcohol misuse assessment once per year if you're an adult who drinks but doesn't meet the criteria for an alcohol use disorder. If through this assessment your provider determines that your level alcohol use is potentially problematic, you may be able to receive up to 4 face-to-face counseling sessions per year.9
SBIRT and Alcohol Risk Screening and Counseling
Screening, Brief Intervention, and Referral to Treatment (SBIRT) is a screening and intervention technique that can help identify individuals at risk of experiencing alcohol related health issues prior to the need for more comprehensive substance abuse treatment. This type of intervention can be covered by Medicare as a preventive measure when someone in a primary care setting shows signs of substance abuse.7
The process includes:7
A screening to assess whether the person has risky substance use behaviors.
A brief intervention in which the provider has a conversation with the person about their substance abuse and offers feedback and advice.
Referral to services, therapy, or treatment for people whose screening suggests a need for further services.
Part D Coverage for Medication & MAT
Medicare D may cover medications used in treating substance use disorders, including drugs for opioid dependence, such as Suboxone. Methadone is not a Part D drug when used for the treatment of opioid dependence because it cannot be distributed at a retail pharmacy. However, it can be prescribed for pain.3,7
Medicare drug programs might not cover all drugs, but they are required to cover antidepressant, anticonvulsant, and antipsychotic medications used during mental health treatment.10
Each specific drug plan under Part D has its own listing of medications that can be covered by the plan—also known as its formulary—so it's best to make sure that the medications are on the specified formulary of your plan.10
Medicaid vs Medicare: The Difference
Medicaid is joint federal and state program and typically covers low-income Americans of all ages. Medicare on the other hand is a federal program and coverage is usually extended to those who are 65 years of age or older or who have certain disabilities. Differences in eligibility and coverage between the two differs and one may also qualify for both.
Can I Have Dual Eligibility for Medicaid and Medicare?
A person may be enrolled in both Medicaid and Medicare at the same time as long as they meet the eligibility requirements for both. Someone who has both types of coverage is known as a dual-eligible beneficiary.11 Medicare typically pays for Medicare covered services first and then Medicaid tends to cover services Medicare does not cover. In 2018, 12.2 million individuals were simultaneously enrolled in both Medicaid and Medicare.12
Getting More Help
It's a good idea to contact Medicare directly to get more detailed information and verify the services that can be covered. If you're a family member or caregiver who is helping to manage treatment for someone covered by Medicare and need their personal information to help with care, have them fill out the Medicare Authorization to Disclose Personal Health Information.
More information and listings of local treatment centers that may accept Medicare can be obtained through the Substance Abuse and Mental Health Services Administration (SAMHSA).
Sources
Medicare.gov. Mental Health and Substance Use Disorder Services.
Medicare.gov. Parts of Medicare.
Medicare.gov. Medicare Advantage Plans.
Medicare.gov. Preferred Provider Organization.
Medicare.gov. Health Maintenance Organization.
Medicare.gov. Private Fee-for-Service Plans.
Medicare.gov. How Medicare Special Needs Plans Work.
Medicare.gov. Medicaid.
Centers for Medicare & Medicaid Services. (2016). Medicare Coverage of Substance Abuse Services.
Medicare.gov. Your Medicare Coverage.
Medicare.gov. Alcohol misuse screenings & counseling.
Centers for Medicare & Medicaid Services. (2017). Medicare & Your Mental Health Benefits.
Centers for Medicare & Medicaid Services. (2020). People Dually Eligible for Medicare and Medicaid.