Can I use Medicare to pay for drug treatment?
Medicare can be used to cover the cost of drug and alcohol rehab. But there are in-depth rules about the providers people can use with Medicare, and some types of addiction treatment are not covered by Medicare at all. It can be a good idea to contact the Medicare agency directly to get more detailed information.
The cost of treatment is an important consideration for a person struggling with addiction or a family member trying to help a loved one through recovery.
Sometimes, the perception of what the cost might be can cause people to avoid seeking out help for recovery, even though they may want it.
Many people may not know that there are a number of ways to manage the cost of treatment. For adults over 65 and people with disabilities, one of these is often very much in their control. In certain circumstances, Medicare coverage can be used to access drug treatment centers. Of course, navigating Medicare can sometimes be a confusing process, and it can be hard to figure out how to qualify for certain services.
The following information provides some help in figuring out the details of using Medicare coverage to access the drug treatment care individuals are looking for.
Using Medicare to Cover Drug and Alcohol Addiction Treatment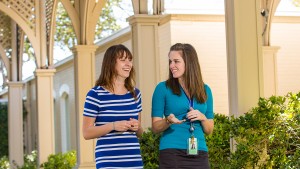 The short answer is that Medicare can cover drug and alcohol rehab treatment. An answer page at the online site
MedicareInteractive.org
offers the following breakdown of services:
Part A provides support to pay for inpatient treatment at hospitals and at certain drug treatment centers that are able to accept Medicare.
Part B helps with payment for outpatient treatment services through hospital and clinic outpatient centers.
Part B can provide reference care through Screening, Brief Intervention, and Referral to Treatment (SBIRT) services provided in a doctor's office.
Part B can help obtain screening and counseling for people who are not yet diagnosed with an addiction but who show signs of misuse of alcohol a helpful preventive benefit.
Part D can be used to help pay for medication prescribed to treat alcohol and drug addiction.
The difficulty can sometimes be in figuring out how all of this works.
---
Medicare Part A Provisions for Inpatient Treatment
Based on information provided through Medicare's website, Medicare Part A is generally considered to be hospital insurance. Its main areas of coverage are for use with:
Hospital inpatient care
Care at skilled nursing facilities (unless receiving custodial care only)
Nursing home care
Hospice
Intermittent support through a home health service
Specifically regarding drug and alcohol addiction intervention, these services can be used if an individual with coverage is admitted as an inpatient at a general hospital or specialized psychiatric hospital.
The challenge for the Part A care is that an individual can receive no more than 190 days total of treatment from a specialized psychiatric hospital. This is the lifetime limit. Medicare Part A may be able to cover additional inpatient care but only at a general hospital.
---
A professional inpatient care program, including follow-up care and support, can help a person struggling with addiction to achieve long-term recovery, helping to prevent the need for further inpatient care beyond this time period.
---
Medicare Part B Provisions for Outpatient Treatment
Part B, which is considered to be Medicare's medical care insurance, provides care for outpatient treatment of drug and alcohol rehabilitation. The difference is that these programs don't require residence in the facility during treatment. These services include:
Inpatient services of a doctor or other healthcare professionals during inpatient admission
Therapy sessions and family counseling intended to help with treatment
Tests to make sure the treatment is helping
Psychiatric evaluation
Medication management
Supportive medications that you can't administer yourself (like certain injections)
Diagnostic tests
The Medicare website states that Part B also covers partial hospitalization, which is a more structured outpatient treatment program provided through a hospital department or a mental health center. It's a more involved program than outpatient treatment but still doesn't require being checked into a hospital. This service can also be provided through a hospital or local clinic.
Partial hospitalization can only be covered if the healthcare professional and the treatment program agree to be paid directly by Medicare in the approved Medicare amounts, and not to charge the client more than the coinsurance payment and deductible.
Under Part B, for most services, the individual being treated is responsible for 20 percent of the costs after the Part B deductible has been met. Services from a hospital outpatient department or a clinic may also involve a coinsurance payment.
SBIRT and Alcohol Risk Screening and Counseling
As explained by Medicare Advocacy, SBIRT is a screening and intervention process that can help identify individuals who are at risk for but have not yet been given a substance abuse diagnosis. This type of intervention can be covered by Medicare as a preventive measure when someone in a doctor's office or hospital or clinic setting shows signs of being dependent on some type of drugs.
The process includes:
A screening to assess whether or not there are risky substance use behaviors present
A brief intervention to engage the person in recognizing the risky use behaviors
Referral to services, therapy, or treatment to help the individual manage the use of substances
A similar preventive benefit also covered by Medicare is screening for alcohol misuse and referral to counseling to help prevent an individual from moving to alcohol dependence or addiction.
These services are covered under Medicare Part B, and so fall under the same basic payment requirements — paying 20 percent after deductible, with additional copay costs possible.
Part D Coverage for Medication
Medicare Part D can cover the medications that may be prescribed to help manage alcohol or drug detox and recovery. According to the Medicare website's mental health benefits documentation, all Medicare drug plans must cover antidepressant, anticonvulsant, and antipsychotic medications required for mental health, as well as any drugs that are medically necessary to treat addictive drug use.
Each specific drug plan under Part D has its own listing of medications that can be covered by the plan — also known as its formulary — so it's prudent to make sure that the medications are on the specified formulary of the individual's plan in order for the cost to be covered.
Getting More Help
Depending on the Medicare coverage obtained and the specific treatment plan's requirements, it can be a good idea to contact the Medicare agency directly to get more detailed information and verify the services that can be covered. In order to enable someone else to get the client's personal information from Medicare — such as a family member or caregiver who is helping manage the treatment — the individual can fill out the Medicare Authorization to Disclose Personal Health Information.
For people with low incomes, Medicaid may be able to supplement Medicare coverage to help with copays and other mental health services that Medicare does not cover.
More information and listings of local treatment centers can also be obtained through the government's Substance Abuse and Mental Health Services Administration (SAMSHA).