AdCare Rhode Island Outpatient (RI)
Outpatient Rehab Centers in Rhode Island
AdCare Rhode Island is an outpatient facility that believes that recovery will often take different forms for different people. From day one, patients receive unique treatment plans that are tailored to their needs, and they have the opportunity to participate in a variety of specialized courses, ranging from trauma-specific tracks to LGBTQI groups to AcuDetox.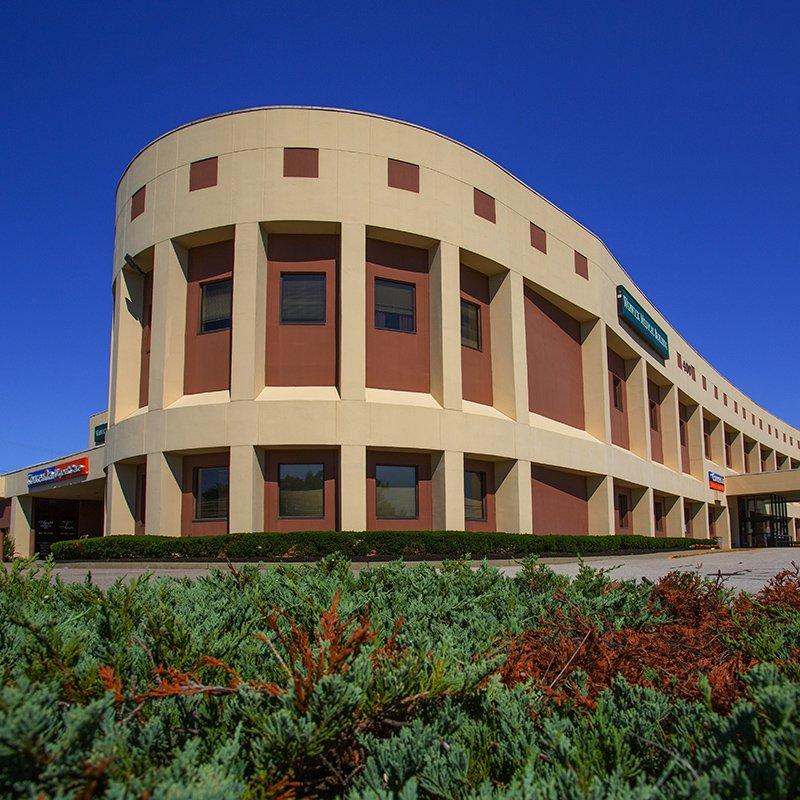 View All Photos
AdCare Rhode Island's outpatient facility believes that recovery will often take different forms for different people. Hence, from day one, patients will be given a treatment plan that's unique to them, and will have the options of participating in a variety of specialized courses, ranging from trauma-specific tracks to LGBTQI group to AcuDetox. Read on to learn more about AdCare outpatient treatment in Rhode Island.
Chronic Medical Conditions & Physical Challenges
AdCare Rhode Island is equipped to care for medically compromised patients, although patients with chronic or acute medical conditions are accepted on a case-by case basis. Patients with conditions such as diabetes, hypertension, seizures, or other managed conditions are typically accepted. Every unit has ADA-compliant, handicap rooms available and everything is wheelchair-accessible. If the patient is not ambulatory they need to have their own device to get around, although the facility does have wheelchairs available for emergencies.
Our highly trained and knowledgeable multidisciplinary team includes medical doctors, nurse practitioners, registered nurses, psychologists, therapists, treatment assistants, and a doctor of acupuncture. Patients meet with a clinician within the first 24 hours of admission. Therapists are all either working towards licensure or already licensed by the state, including licensed chemical dependency professionals (LCDPs), licensed mental health counselors (LMHCs), and masters-level licensed clinical social workers. All of our staff are trained and able to deliver addiction treatment. Some of their specialties include trauma-informed therapy, motivational interviewing, cognitive behavioral therapy, and AcuDetox.
We are in the process of training and growing a competent LGBTQI program. We are also working toward increasing the diversity of staff as we expand and develop.
Fred A. Trapassi, Jr., CEO
Fred A. Trapassi, Jr., began his career with Phoenix House in May of 2000 as program director for adolescent residential treatment services at Phoenix House Academy, Wallum Lake. In 2007, he was promoted to vice president and senior program director for Rhode Island Operations, with direct oversight of 11 programs throughout the state. Trapassi recently received the 2015 Rhode Island Labor Assistance Professionals Award for providing help and compassionate care to members of the associated unions and their families. Trapassi has also received the prestigious Jefferson Award for public service to a local community, the Nyswander Dole (Marie) Award for treatment advocacy, and the Brown University Howard K. Swearer Award for his work as a VISTA volunteer and street outreach worker, addressing the needs of runaway youth and the homeless from 1986 to 2000.
Sarah Horgan, COO and Director of Admissions
Sarah Horgan joined AdCare Rhode Island in 2014, as a clinical intern. After earning a dual degree from Rhode Island College in psychology and chemical dependency, she was hired as a clinician in 2015. During the succeeding years of her tenure, she has held various positions, ranging from utilization reviewer (UR) to director of admissions. Her background in substance use and mental health counseling, accreditation, licensing, and policy review crosses departmental lines and supports a variety of staff disciplines on the ARI team. As COO, Horgan is responsible for all operational issues, ensuring a continued focus on safety and clinical results. Horgan reviews services and safety concerns and makes recommendations for continued growth and improvement. In addition, Horgan maintains oversight of the admissions process, UR, and case management.
Chelsea Lomastro, Director of Clinical Services
Chelsea Lomastro, MS, CAADC, LCDP, graduated from Rhode Island College with a bachelor of science in psychology and a bachelor of arts in chemical dependency and addiction studies. She received her master of science in clinical mental health counseling from Rhode Island College. Lomastro started her career in substance use treatment in 2016, and has experience working in both inpatient and outpatient settings. She joined AdCare Rhode Island in 2020. Prior to accepting her role as director, Lomastro was a masters-level clinician and clinical services supervisor with AdCare.
Lomastro is a licensed chemical dependency professional (LCDP) and licensed chemical dependency clinical supervisor (LCDCS) in Rhode Island. She holds a license endorsement to provide quality treatment for individuals with HIV. She is also a licensed drug and alcohol counselor I (LADC I) in Massachusetts. Lomastro holds advanced credentialing in both Rhode Island and Massachusetts. Lomastro is a certified trainer in management of aggressive behaviors (MOAB). Lomastro is a trauma-informed therapist, LGBTQI+ affirming, and specializes in working with suicidality/risk. She places high importance on continued training/education for staff and patient care. As director of clinical services, Lomastro will direct, manage and coordinate the clinical and case management aspects of treatment services.
The Joint Commission for Behavioral Health Care AdCare Rhode Island is accredited by The Joint Commission for Behavioral Health Care, an internationally-recognized symbol of healthcare quality and the gold standard of care for the industry. This accreditation signifies that, through external, unbiased evaluation, we have met or exceeded The Joint Commission's standards for providing addiction treatment for all of the levels of care offered at AdCare, including high acuity medical detox.
Commission on Accreditation of Rehabilitation Facilities (CARF) All facilities in the AdCare, Rhode Island network are accredited by the Commission on Accreditation of Rehabilitation Facilities (CARF). This accreditation means patients can trust the outpatient locations meet or exceed internationally accepted standards for the highest quality services.
AdCare has a strong open door visitation policy and encourages families and friends to be present and involved in their loved one's recovery. AdCare Rhode Island also has a plethora of seminars, classes, and even group counseling sessions that families can participate in. Children can be accommodated.
Payment and Insurance Options
A variety of payment and insurance options are available. Among them, two popular insurance providers for patients at Adcare Rhode Island are:

We regularly treat disorders related to the following substances:
Alcohol.
Heroin.
Opioids.
Marijuana.
Methamphetamine.
Cocaine.
Benzodiazepines.
Prescription stimulants.
Sleep aids/sedatives.
Prescription drugs.
Fentanyl.
Hallucinnogens.
Other substances.*
*We provide treatment for almost all substance use disorders. If you don't see a particular substance listed here, contact our admissions navigators to confirm treatment availability. 
Length of Stay
The length of stay for rehab varies and depends on:
Level of care needed
Whether you need detox, inpatient program, or outpatient program.
Cost and insurance coverage
Whether your insurance may be able to cover all or part of the cost of treatment.
Our 90 Day Promise
In the event of a relapse at any time post-treatment, we will provide qualified individuals with up to 30 days of treatment at no cost to you.*
*Terms and conditions may apply, and results may vary.
Learn More About Our Brand Promise
AdCare Rhode Island Outpatient Reviews
Are You Interested in Treatment?
We accept various health insurance plans and can work with you on creating a manageable payment plan to fund your treatment stay at AdCare Rhode Island Outpatient.
Simply fill out the form below or
* These fields are required

More Treatment Facilities