Veterans Choice Program (VCP) for Drug or Alcohol Rehab
The Veterans Choice program has provided many veterans coverage for healthcare, including coverage for substance abuse, drug and alcohol rehab treatment, mental illnesses, and more. The sun-setting of the Veterans Choice Program doesn't mean the loss of coverage. The MISSION Act and Community Care program provide veterans even more healthcare options and services.
* These fields are required

What is the Veterans Choice Program (VCP)?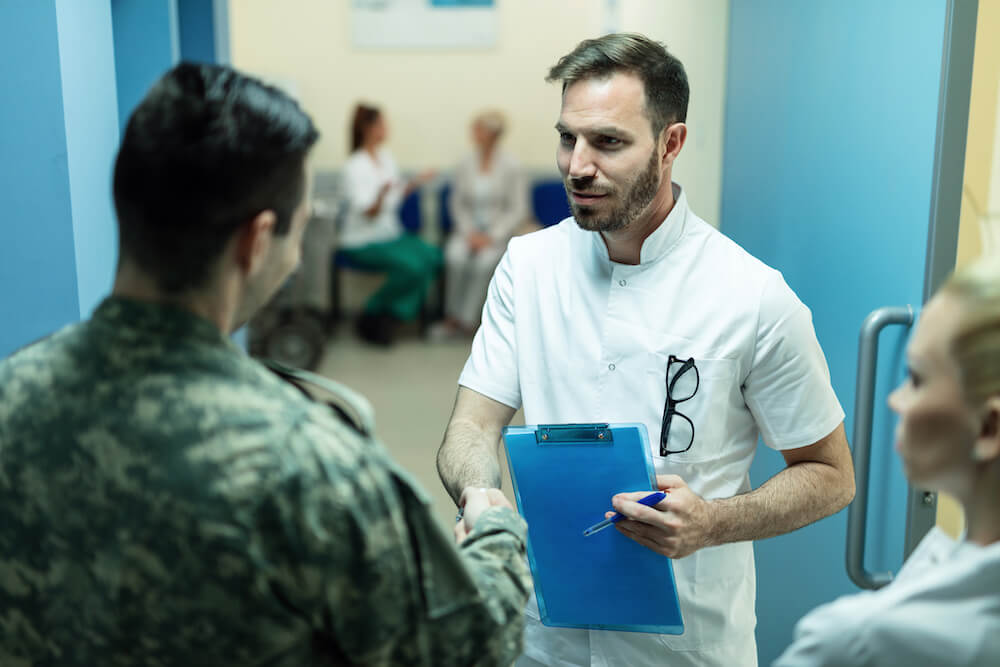 The Veterans Choice Program (VCP) was a program allowing veterans to get care from a community provider if they were unable to receive services through the Department of Veteran Affairs (VA).1 The VCP was established by the Veterans Access, Choice and Accountability Act of 2014 ("Choice Act"). This program is no longer accessible as of June 2019, although it has been replaced by a similar program called MISSION Act and Veteran Community Care.1, 3, 4
Learn more about navigating veteran and VA benefits below.
Let us walk you through your options. Call us at Additionally, you can explore more information on VA benefits for rehab.
The New VA Choice Program: The MISSION Act & Community Care Program
This MISSION Act and Veteran Community Care program was created to replace the VCP and increase veterans' access to healthcare services from community providers.3, 4
The eligibility requirements have changed, expanding the availability of this program by changing distance calculations from miles to driving time, shortening the length of time veterans must wait for an appointment, and incorporating the best care options for each individual veteran.2, 3, 4, 5
Combat Veterans with Addiction and Mental Health Issues
Veterans are at higher risk for developing substance abuse issues than civilians.6, 7, 8 Statistics show that:6, 7, 8, 9
7% of rehab admissions among veterans were for heroin, and 6% for cocaine.
Around 30% of Vietnam veterans experience post-traumatic stress disorder (PTSD).
Around 12% of Gulf War veterans experience PTSD.
11-20% of Iraq and Afghanistan veterans experience PTSD.
37-50% of veterans who served in Iraq and Afghanistan have some kind of mental health diagnosis.
10-15% of veterans who served since 9/11 experience depression.
The stresses of deployment, exposure to combat, learning to reintegrate into civilian life, and even experiencing mental health symptoms can contribute to developing substance use disorders (SUDs).6 SUDs and co-occurring mental health disorders are common among veterans.6, 7 For example:6, 7
Nearly all veterans with a SUD also have a mental health diagnosis.
Of those that served in Iraq and Afghanistan, 82%-93% experience co-occurring disorders.
PTSD, depression, and anxiety are the most common mental health diagnoses accompanying SUDs in veterans, especially among female veterans.
Among veterans that were deployed to Iraq and Afghanistan, 63% were diagnosed with an SUD and PTSD.
Asking for Addiction Help and Payment Options
If you are interested in learning more about using the MISSION Act for addiction treatment, contact the VA for information about your options and the types of care available. Community care must be authorized through the VA before you can seek treatment and you must meet certain criteria.3, 5 Once authorized, you can find an approved community provider or ask a VA staff member to assist you. 
Addiction Treatment and Rehab for Veterans
While VA alcohol rehab and VA drug rehab facilities are widespread, not all veterans can access VA care due to various factors.3, 5, 8 The MISSION Act lets you receive treatment from a wider network of approved community providers.3
AAC's Salute to Recovery
The Salute to Recovery program, offered by American Addiction Centers (AAC), is specifically designed to treat veterans with SUDs and mental health disorders.11, 12 Treatment incorporates therapy, medication, trauma care, anger management, life skills, pain management, and peer support to help veterans treat and heal from addiction and other co-occurring mental health issues. Many of the staff are also veterans, providing a safe environment for all veterans to discuss their experiences and challenges.

 If you are a veteran who has used the VCP or is eligible for community care through the MISSION Act, seeking treatment isn't limited to what is provided at your local VA. Addiction and co-occurring disorders can feel impossible to overcome, but specialized rehab programs for veterans can help.
Salute to Recovery Program Reviews
Veterans Choice Program Eligibility
To use the VCP, veterans had to meet certain conditions, including being enrolled in VA healthcare and one of the following:2
The VA wasn't able to schedule an appointment within 30 days.
If the driving distance between your house and the nearest VA with a full-time primary care doctor is more than 40 miles.
The nearest VA wasn't accessible unless you traveled by boat, ferry, or air.
Traveling to the nearest VA created an excessive burden due to geographical, environmental, or medical issues.
There was no full-service VA facility in the state that provided emergency, hospital, and surgical services, and there were no facilities like this within 20 miles of your residence.
Veterans Choice Program FAQs
How Do Prescriptions Work?
The community provider you see through the VCP can issue a prescription for up to a 14 day supply of a national formulary drug. You may have the 14 day supply filled at any non-VA pharmacy of your choosing.
Prescriptions can be reimbursed through the Business Office/Non-VA Care Coordination Office at VA facilities. This reimbursement may take 30-45 days to process, and requires a copy of the prescription and the original receipt. Veterans cannot be reimbursed at the VA Pharmacy.
For prescriptions needed past 14 days, please follow standard procedures to fill a prescription at the VA pharmacy.
Does VCP Affect VA Health Care?
No, not at all. You do not have to choose between the two. The VCP is here to make it easier to access the care you need.
How Much Will Treatment Cost?
You are only responsible for your VA copayment. Your VA copayment will be determined by VA after the care is provided. VA copayments will be billed by VA after the appointment. The MISSION Act may cover several forms of mental health and substance addiction therapy for veterans including:
Initial screening.
Detox.
Individual and group therapy.
Family/couples counseling.
Drug therapy.
Relapse prevention.
Once VA approval is received, the MISSION Act pays for care.3 You may be responsible for copayments, which are billed through the VA.3
Rehabs That May Accept Veterans Choice Program (VCP) Insurance
American Addiction Centers (AAC) owns and operates facilities at various locations nationwide to provide you or your loved one addiction and mental health care.
About The Contributor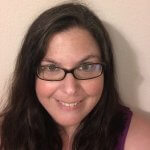 Leah Miller earned a certificate in chemical dependency counseling from Suffolk County Community College, and her Master's degree in Mental Health Co … Read More
---