Using Vigabatrin for Cocaine Withdrawal and Cravings
In some instances, medications are used to treat addictions, such as replacing heroin or prescription opioid pain relievers with opioid agonist and antagonist drugs.
Most treatment drugs are used to alleviate the symptoms that appear during withdrawal and thereby make the detox process easier. This often leads to improved treatment outcomes, a greater likelihood of the person remaining in rehab, and a stronger resistance to relapse.
Managing cocaine addiction with vigabatrin helps reduce cravings for cocaine and makes recovery more feasible for those suffering from addictions. The National Institute on Drug Abuse states that 13 percent of all admissions to treatment centers in America in 2007 were for cocaine abuse.
What Is Vigabatrin?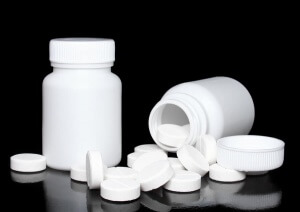 Vigabatrin is an anticonvulsant drug that is used primarily in the treatment of epilepsy and other seizure disorders. It was synthetized in 1974 as a treatment for epilepsy, the New York State Office of Alcoholism and Substance Abuse Services reports. MedMerits notes that anticonvulsant drugs similar to vigabatrin date back to 1857, with bromide medications. By 1912, barbiturates were also found to have anticonvulsant effects, soon followed by hydantoins in 1916.
Other drugs would follow suit, but the most popular drug among the group — Gabapentin — came along in 1989. Vigabatrin was studied heavily and approved across much of Europe in 1987, but it wasn't approved for treatment in the United States until 2009. The drug is owned and marketed by Lundbeck, Inc.
Usage
Individuals in treatment for stimulant addictions are usually given 500 mg of vigabatrin two times a day. The oral dose has a half-life of 5-8 hours in young adults and 12-13 hours in the elderly. Side effects of the drug can include:

Vision changes
Tremors
Shortness of breath
Accelerated heart rate
Problems focusing
Mood instability
Depression
Suicidal ideation
Irritable mood
Dizziness
Memory issues
Nausea and vomiting
Joint pain and discomfort
Weight gain
Vision changes are some of the more common side effects of this drug, which can mean permanent changes in visual structure and ability. That being said, some studies on the potential for visual impairment in individuals being treated with vigabatrin for an addiction to stimulants like cocaine showed no negative results, per the Archives of Ophthalmology.
The biggest risk associated with use of vigabatrin is suicidal thoughts.
Medline Plus notes that across clinical studies, around one in 500 people developed suicidal thoughts when taking the drug.
How Vigabatrin Works in the Body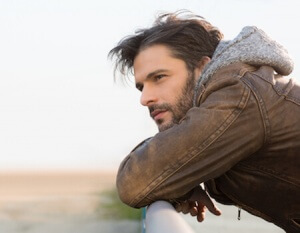 How does an anti-epileptic drug help to treat addiction?
Vigabatrin isn't a one-stop treatment drug for any addiction. Rather, it treats common symptoms that arise as a result of withdrawal from certain drugs, namely stimulants. The medication works by boosting GABA levels in the brain.
This is a necessary component during treatment for cocaine addiction, because many who have abused the illicit drug for prolonged periods of time have damaged the natural reward system process in their brain. Long-term cocaine abuse is notorious for causing dopamine receptors to malfunction on their own, leaving people in a state of anhedonia — a condition in which they cannot feel any pleasure.
As a result of using vigabatrin, individuals can feel more relaxed during withdrawal and subsequent treatment, and anxiety is dissipated.
Vigabatrin actually reduces cravings for cocaine, and cravings can be major deterrents to recovery for individuals with cocaine addictions.
Vigabatrin can then help someone through medical detox and the subsequent time period that follows. Many people who relapse to cocaine use do so within quickly following detox, which ups the risk of overdose considerably since their tolerance is lower. Having a medication like this available could mean the difference between recovery and relapse for many people. According to New Scientist, 40 percent of individuals treated with a combination of vigabatrin and counseling remained abstinent from cocaine during a two-month study.
Research shows this prescription anticonvulsant is highly effective in doing what it claims to do. An American Journal of Psychiatry study reported on Mexican parolees who were enrolled in a double-blind experiment to compare the efficacy of vigabatrin against a placebo. In the study, 28 percent of those treated with vigabatrin remained abstinent from cocaine use during the last three weeks of the trial, whereas just 7.5 percent of those who were treated with a placebo did so.