Pro-Ana Websites: What You Need to Know
What Is Pro-Ana?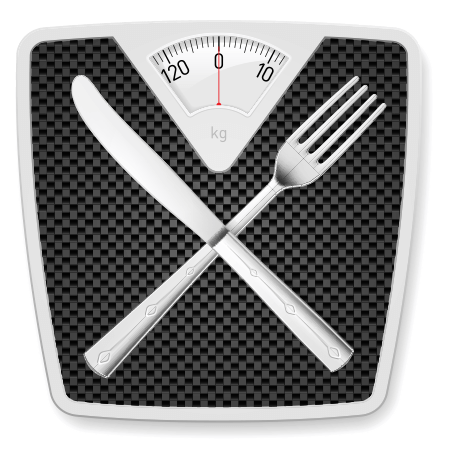 Pro-ana, short for pro-anorexia, is an informal collection of websites, blogs, and chat forums for individuals with anorexia, bulimia, or other eating disorders that support practices like anorexia and bulimia. Anyone can create and run a pro-ana website and attract visitors. In other words, there is no formal pro-ana organization or fellowship.
These sites may strengthen the disease of anorexia, as people involved in the discussions often praise weight loss and discourage healthy body shape and size. Photographs of desperately thin people populate the pages, too, and that can make some visitors feel as though they are severely overweight and unlovable, even if they are at normal, healthy weights.
A discussion of pro-ana presents challenges; individuals who are members/visitors of these sites may feel threatened by observations about the dangers of pro-ana while those who are concerned about a loved one's eating disorder require guidance. While individuals who are experiencing eating disorders often feel isolated and can benefit from a peer community, pro-ana guidance is the opposite of medically sound advice and can cause health problems to worsen.
Some of the highly concerning features of these sites include:
Anorexia and bulimia are anthropomorphized; on these sites, these disorders are often referred to as friends named Ana and Mia.
Peer support of eating disorder activities occurs in numerous ways, including statements such as, "I love you to the bones."
Tips on how to suppress hunger and how to keep vomiting a secret, or hide evidence of vomiting, are rampant.
Photographs of underweight individuals, known as thinspiration, are plentiful, to encourage visitors to continue their anorexic or bulimic behaviors.
These pro-ana websites are accessible via a simple online search, and they are also available on social media. Site names often make their nature and purpose evident, such as "Starving for Perfection," "2b-Thin," and "Anorexic Nation." The proliferation of pro-ana websites illustrates a symptom of eating disorders themselves – the individuals who face them typically want to continue engaging in these behaviors despite the many physical and emotional negatives they experience.
Typically, pro-ana websites do not seek to recruit people into the world of eating disorders. Rather, they provide individuals with existing eating disorders with information on how to maintain the disorder or even step up their weight loss. In fact, sites may specifically state that they are not for individuals in recovery, but
for those who have decided engaging in anorexia and bulimia
is a way of life.
Advice that is shared is usually experience-based. Even though pro-ana websites may not expressly invite people to engage in an eating disorder, a person in the contemplation-only stage may be persuaded to start anorexic or bulimic practices based on the information provided. Although posts or chats on pro-ana websites may include negative experiences, the tone of these sites ultimately celebrates and supports anorexic and bulimic practices.
Dangers of Pro-Ana Sites
Much of the dangerous influence pro-ana sites have over visitors and members is invisible because they act at the psychological level.
From the outside looking in, a person who is not experiencing an eating disorder may be shocked and confused.
These sites tend to turn assumptions about anorexia and bulimia on their head; rather than seeing and treating these disorders as illnesses, they are discussed as if they are a viable way of life. In fact, at least one site takes offense to individuals calling themselves "anorexic" because that label assumes there is something wrong with this condition.
An individual who wants to understand pro-ana sites are best advised to see the disorder from the standpoint of a person who wants to keep engaging in anorexia or bulimia, so much so that the alternative – recovery – might seem like a nightmare and the evisceration of the goal of "perfectionism." Of course, this position is illogical, but it does help shed light on eating disorders and the need for treatment. A structured treatment program for eating disorders will provide extensive therapy that is targeted to
shift the afflicted individual's thinking away from the anorexic or bulimic mentality
to a mindset for healthy living and eating.
An
additional danger
of pro-ana sites is framing membership in the community of individuals with anorexia or bulimia as an elite group. To illuminate this point, consider that many individuals in America, particularly young women and adult women, perceive their weights and bodies as imperfect yet persist in their daily diet and exercise/lack-of-exercise routine. From the perspective of a person involved in pro-ana thinking, individuals with anorexia or bulimia are taking charge of their feelings about their imperfect weights and bodies. In this way, they are superior in action and thought to the vast majority of individuals who do not take action.
---
The pro-ana response is extreme, dangerous, and potentially deadly. A healthy response – a balanced diet and exercise regimen – would conflict with the black-and-white, or extreme, thinking associated with eating disorders.
---
The harm associated with pro-ana sites has led to concerned individuals exerting pressure on servers to take down these sites. While some servers, such as Yahoo, have stopped allowing detected pro-ana sites to operate, individuals in the pro-ana community have found workarounds, such as running "diet sites" that contain the same information. In short, changing the name of sites or stopping use of the keyword "pro-ana" can allow individuals to get around these blocks. It is difficult for internet servers to block content that is pro-ana in substance, so in essence, the information may still be posted online.
Disclaimer: AAC treatment centers do not treat anorexia. It's important for those in need to receive comprehensive care at a specialized facility.