TEST – VA Community Care Network Program Guide and FAQs
What is the VA Community Care Network (CCN)? How does it help Veterans obtain addiction treatment? Are you or a loved one eligible? Read on to discover the answers to these questions and more. Plus, explore American Addiction Centers (AAC) role as a CCN partner, which allows eligible Veterans to receive excellent care at our multiple facilities.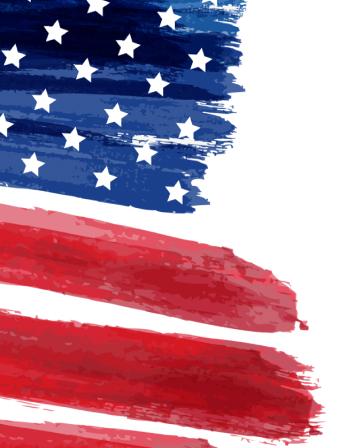 Jump to Section:
What is VA Community Care?
Finding Community Care Providers
What is the VA Community Care Network (CCN)?
The Veterans Affairs Community Care Network (CCN) is a system of healthcare providers who provide necessary care to Veterans when the Department of Veterans Affairs (VA) is unable to do so—either due to a Veteran's location or specific unmet healthcare needs.1
Physicians, facilities, and other practitioners belonging to the CCN are external providers located in your community that may offer a wider range of services than your local VA, including treatment for Veterans with addiction and co-occurring mental health diagnoses. Services with CCN providers are usually covered, or "purchased," by the VA.2
American Addiction Centers (AAC) is a Community Care Partner, which means Veterans can receive excellent and timely care at any of our facilities when they require treatment for alcohol or drug misuse.
Contact us to see if you qualify at Or, complete our instant online verification form.
Check to see if your insurance is in-network at an American Addiction Centers location.
* These fields are required
Patient-Centered Community Care (PC3) Regional Networks
The VA Community Care Network is made up of six regional networks that act as "contract vehicles" for the VA to purchase care for Veterans from local providers when the VA cannot provide appropriate care to a Veteran. These six regional networks act to streamline the process of receiving care for Veterans and beneficiaries.5 (Map Source)

How do I find a VA Community Care Network provider?
If you think you're eligible to receive care at a CCN provider, complete the following steps.
For more information on the process of receiving care with a VA CCN provider, call the VA.
Facilities that specialize in addiction treatment
AAC is a Community Care Provider
AAC is a Community Care provider, which means that we are members of the VA's Community Care provider network.
Community Care providers, such as AAC, ensure that Veterans receive timely and high-quality care. To obtain certification as a Community Care provider, a treatment provider must enter into a Veterans Care Agreement with the VA and meet their stringent criteria.1
Veterans seeking treatment can rest assured that AAC has met all of the VA's certification guidelines. In addition, providers like AAC can access the VA's improved technology systems, which allow for electronic file sharing to expedite the referral and treatment process.1 Providers are also able to access required training materials from the VA, which helps to maintain high standards of care.1
AAC's Salute to Recovery Program for Veterans
AAC's Salute to Recovery program is specially designed to treat first responders and Veterans with substance use and mental health disorders, such as depression, post-traumatic stress disorder (PTSD), and anxiety.
AAC is the leading provider of addiction treatment in the U.S. We specialize in evidence-based treatment and believe in providing treatment that addresses addiction from every angle. This means that AAC's treatment methods have been thoroughly evaluated and proven effective in scientific research. In addition, all treatment programs are tailored to meet your specific needs.
Veteran Benefits and Treatment
AAC alumni offer their firsthand experience with AAC and its Veteran-related programs.
The Salute to Recovery Program

Navigating Veteran and VA Benefits

A Veteran's Treatment Testimonial

Resources for Veterans and Family Members