3 Recovery Apps to Help You Stay Sober
Modern smartphones and apps have revolutionized how we communicate, and how we engage with sobriety and recovery. Just a decade ago things were very different for those in recovery. Days spent in sobriety would need to be counted with pen and paper, or a good memory. AA and 12-Step meetings would need to be done in person. Now, apps offer both of these features in digital form, and much more.
As technology continues to advance, so too will the ways we interact with sobriety and recovery on a daily basis. In that respect, here are 3 recovery apps to help you stay sober.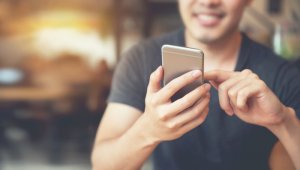 1: SoberTool
SoberTool is an app designed to help those in sobriety that feel they may be nearing relapse or crisis. On the base level, SoberTool is designed to help you keep count of the days you have been sober. Modeling itself off exercise and other recording apps, SoberTool regularly updates the time you've been sober, the amount of money you've saved by being sober.
In addition, SoberTool also offers several support functions. The app has various prompts to gauge your feelings and struggles at a given moment. For example, by tapping the phrase, "I'm worried about relapse," SoberTool will offer advice on relapse prevention. There is also a built-in community support function that can connect you with like-minded individuals in recovery. Overall, SoberTool is a great resource for those seeking a way to track their sobriety days and advice on common problems one may encounter in recovery.
2: Sober Grid
The question of whether social media helps or hurts recovery is open for debate. Some believe that social media can set unreasonable expectations that could derail recovery. Others view social media as a good way to connect those in recovery with support groups and networks. Regardless of where you fall in the debate, the Sober Grid app aims to make a social media platform that helps recovery. Presented as a "sober social network, Sober Grid connects those in recovery to their peers with an easy-to-use messaging interface. These peer-to-peer resources can be essential for lasting recovery, and the app can serve as a mobile support network.
Sober Grid also has several other features, including a sobriety day tracker and a meeting locator. The app can also help connect you with individuals who live in your area.
3: AA Big Book App
Those in recovery for alcohol addiction are probably familiar with Alcoholics Anonymous (AA) and the 12-Step method. The organization bring together people who desire to get and stay sober, usually through routine peer-to-peer meetings. Even if you're not interested in the spiritual aspect of AA, there are several secular options that use a similar methodology. The Big Book app, while not an official Alcoholics Anonymous product, can help bring the message of AA to people on the go.
The AA Big Book app is designed to deliver the message and feel of AA's Big Book in a concise, portable form. Recovery veterans and newcomers alike will find an easy-to-use version of the AA Big Book, complete with excerpts, prayers, personal stories, and even a few podcasts. The Big Book app also has a built-in meeting finder to help connect you with nearby recovery groups.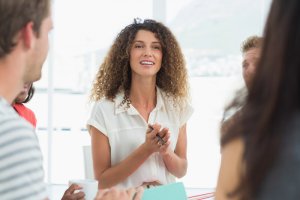 Virtual Support Meetings
While apps can simulate the message of support groups, they may not be a replacement for them. Luckily, during these times of pandemic, there are various virtual support meetings available for those seeking sobriety. American Addiction Centers is hosting its own virtual support meetings, open to all those who need help to stay sober. Don't be afraid to let technology help you in your recovery.