Hollywood has created some good and not-so-good movies about addiction over the years. Although subjective to the viewer, the 'not-so-good' movies tend to romanticize, water-down, or misrepresent addiction, while the 'good' movies offer a level of gritty realism and authenticity on the nature of addiction. While character motivation, drug of choice, and circumstance differ in the following five movies, each film captures the complexity of addiction through artistic storytelling and believable themes. 
The Basketball Diaries (1995) 
Based on Jim Carroll's memoir of the same name, The Basketball Diaries follows a promising young Carroll (Leonardo di Caprio) growing up in the slums of New York City. A talented basketball player and passionate writer, Carroll also spends his time with friends skipping class and experimenting with drugs until he's ultimately kicked-out of his mother's home.
The Basketball Diaries memoir is a collection of writings Carroll kept between the ages of 12 and 16. The movie succeeds in presenting Carroll's rapid freefall from defiant adolescent to desperate heroin addict. He quickly begins fueling his addiction through theft and prostitution, reflecting the gritty, depressing realism of Carroll's addiction. While the film isn't perfect, The Basketball Diaries powerfully depicts how quickly teenage addiction can destroy the innocence and promise of youth and talent.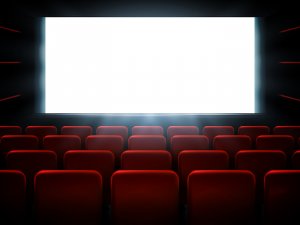 28 Days (2000)
For many, 28 Days is a relatable film. Gwen Cummings (Sandra Bullock) is a successful, busy professional with a rich social life. Although prescription drugs and alcohol are a large part of her life, her life is seemingly functional – until, of course, it's not. At her sister's wedding, Gwen gives a drunken speech and knocks over the wedding cake. In an attempt to remedy the situation, Gwen attempts to buy another cake from a nearby cake shop, only to drive a 'borrowed' limo into a house. Facing prison or rehab, she checks-in to a residential treatment facility for 28 days.
While some rom-com tropes abound, 28 Days' characterization of a reluctant participant in early recovery is believable. At the onset of treatment, Gwen feels superior to other clients and is unwilling to admit her life had become unmanageable. Over time, however, with the help of a patient counselor (Steve Buscemi), Gwen slowly begins to uncover a link between childhood traumas and her addiction.
Requiem for a Dream (2000)
Undeniably the most stylized film of this list, Requiem for a Dream is a dark, haunting, and surrealistic film of four distinct characters who succumb to addiction. In short, the mother of the protagonist (Jared Leto) is widowed, lonely, and dependent on TV. After continually watching diet infomercials, she begins to take amphetamines to lose weight with the goal to fit into her wedding dress. The other three characters, Harold (Leto) and his two friends, Marianne and Tyrone, quickly progress in their individual addictions to heroin.
More than anything, Requiem for a Dream is about its characters and their specifically tragic relationship to heroin use. In the beginning, Harold is characterized as an intelligent, idealistic university graduate who recreationally does drugs. Marianne represents the creative, artistic personality. Tyrone is characterized as sensitive and tender. Without going into detail, all four characters fall victim to their addiction in manners unique to their personality. While the movie is stylized (and not for the faint of heart), the movie's music, frenetic pace, and surreal imagery portray severe addiction in a viscerally powerful way.
Beautiful Boy (2018)
Based on two memoirs, Beautiful Boy by David Sheff and Tweak by his son, Nic Sheff, the movie Beautiful Boy examines the complex relationship between parents and a child struggling with addiction. The movie offers the perspectives of both Nic (Timothee Chalamet), who is addicted to meth, and David (Steve Carell), a father struggling to help his son. Unlike most movies on addiction, Beautiful Boy is frustratingly realistic.
The movie does not depict Nic as malicious in his actions. Rather, it shows how addiction changes Nic from a gentle, bright son into an addict who needs to satisfy his addiction anyway he can. In addition, David is not depicted as a contributor to Nic's drug use, as David has given his son a loving, supportive home. As in many real-life cases of addiction, there is not a well-defined villain.
However, the most realistic and frustrating aspect of the movie is the non-linear journey of Nic's recovery. Regardless of David's efforts, Nic continues to relapse to his father's bewilderment. While both father and son falter in their efforts, neither completely lose hope in one another or the prospect of recovery.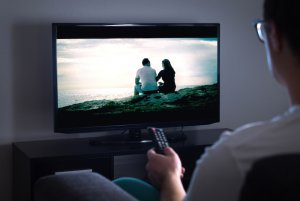 A Way Back (2020) 
While a lot of movies incorporate alcoholism into their stories and characters, you'd be hard-pressed to find a more realistic portrayal of alcoholism than in A Way Back. Starring Ben Affleck as Jack Cunningham, the movie follows an isolated, middle-aged man deep into their alcoholism. He drinks beer in the morning, in the shower, on the way to a dead-end job, during work, at a neighborhood bar after work, and at night alone until he passes out. Jack's wife, who he still loves, has left him due to his alcoholism.
As the story unfolds, we find out why Jack started drinking heavily. While the story is good, it's Affleck's portrayal of a functioning – if not isolated, depressed, and hopeless – alcoholic that makes the film remarkable. In life imitating art, Affleck's widely publicized bouts with alcoholism may've helped the actor portray the degenerative, isolating nature of alcoholism.