5 Reasons to get Drug Treatment During the Holidays
The holidays stir up different emotions for everyone. For those struggling with a substance use disorder, this time of year may serve as a trigger, create anxiety, or even a panic. This is all the better reason to get drug treatment during the holidays.
Substance abuse is the habitual behavior of using a substance in a harmful way with the intention of altering one's mood. Alcohol, over-the-counter, prescription, or illegal drugs, as well as substances that are not considered drugs, fall under this category known as "substances."
At American Addiction Centers, a nationwide leader in addiction treatment, we treat both substance use disorders and co-occurring mental health issues, such as anxiety. We provide outpatient and residential treatment, and treat those in need throughout the holidays. If you're battling a substance use disorder, please reach out for the help that you need.
Best Time to Seek Treatment
The best time to seek out treatment for an alcohol use disorder or a substance use disorder is right now. Willingly taking action immediately to get the help that is needed may save a life.
Oftentimes, a variety of obstacles stand in the way to many substance users' ability to connect with treatment services. For example, being placed on a waiting list to get into treatment can be a challenge. This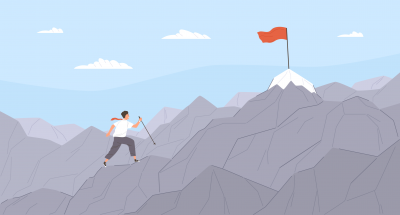 leads some to continue using and prompts others to believe they don't need the treatment after all based upon the proof that they have the ability to be sober during this limbo period.
Other times it may be a work or school schedule, family obligations, or even limited financial resources that keep individuals from entering rehabilitation.
Nonetheless, the longer the length of time a substance user has to wait on treatment, increases the likelihood of the criminal justice system getting involved in their lives, the more demotivated the user becomes, and there is a decrease in their overall functioning.
5 reasons to start treatment now:
Perfect timing. Anytime an individual is motivated to begin treatment, is the perfect time to go. This is true regardless of what day of the year it is.
Availability. Due to the holiday season, employers are already providing allotted time off to their employees. You have more of an opportunity now to take advantage of this availability in your schedule.
Individualized care. You have a greater increase in receiving individualized care, as many treatment facilities are not as busy as they are at other times of the year.
Safe haven. A treatment facility can provide a safe haven from the pressures, temptations, and triggers with situations found in your hometown environment.
Fresh start. Going now will give you a fresh start to the New Year.
If you're struggling with addiction, you're not alone. We're here. There are resources available to help you achieve long-term sobriety and to live a productive life throughout the holidays, well into the New Year, and beyond. Don't let a battle with substance abuse hinder you. Please reach out to get the help that you need.