Baseball Player Sabathia and the Path to Sobriety
The path to sobriety from alcohol is riddled with many bumps in the road. An addiction doesn't end in one day. Instead it's a series of ongoing daily choices to live a sober life. Free from substance abuse. It begins with the individual taking the first step by seeking help.
New York Yankees' Baseball Legend CC Sabathia battled with an alcohol addiction before heading to rehab treatment in October of 2015. He describes this choice as a "low point of his alcoholism" in his HBO Max documentary, Under the Grapefruit Tree.
Although Sabathia received support from the organization and his teammates, many were not as understanding. The Yankees were heading into the playoffs within just days of Sabathia making this decision, which rubbed some people the wrong way because they felt he could've waited until later to take care of his addiction.
At American Addiction Centers, a nationwide leader in addiction treatment, we not only treat alcohol addiction, but we support an individual's desire to get help when they need it. We offer treatment in a caring and supportive environment under licensed physicians and professional staff. If you or a loved one is struggling with an alcohol use disorder, reach out for the help you need.
Steps to Sobriety
The moment many people hear or read the word "steps" when it comes to sobriety, may immediately think of the 12-step program based upon steps created by the founder of the organization Alcoholics Anonymous. The 12-steps are the foundation for personal recovery from the impact of alcoholism. Many in recovery use the program as a guide in which to live their lives.
The first step, or action, however, that an individual struggling with alcoholism can take is the one in which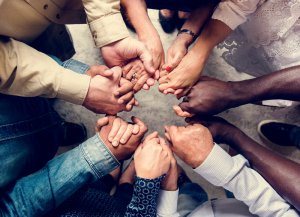 they reach out for help. For safety reasons, an individual battling an alcohol use disorder should undergo medically supervised detox. An individual who suffers from an alcohol use disorder should not detox on their own, as it may be dangerous, and in some situations, life-threatening.
After detox, a treatment program is advised. Some rehab treatments may include the 12-steps, and individuals may continue to attend Alcoholics Anonymous groups long after treatment ends as a way to maintain their sobriety.
The 12-steps consist of:
Honesty
Faith
Surrender
Soul Searching
Integrity
Acceptance
Humility
Willingness
Forgiveness
Maintenance
Making contact
Service
With the successful completion of a treatment program, and although sobriety is a choice, it's an ongoing daily decision that requires the support of helpful family and friends, one-on-one therapists or counselors, group therapy, and overall healthy lifestyle choices.
Sabathia has been sober since October 2015– just over five years–and still going strong! During the pandemic he focused on staying in shape and simply being a father to his children. He hopes that his Under the Grapefruit Tree documentary that started streaming in December 2020, serves to help others who might be dealing with the same struggles that he did.
If you're struggling with alcoholism, you're not alone. We're here. There are resources available to help you achieve long-term sobriety and to live a healthy and productive life. Don't let a battle with alcohol hinder you. Please reach out to get the help that you need today.