Avoiding Settlement: Big Pharma Seeking Removal of Judge
With a trial looming, Big Pharma companies are seeking the removal of Judge Dan Polster. Set to oversee the landmark trial over Big Pharma's role in fueling the opioid epidemic, the defendant drug companies alleged that Polster's "unusual level of commitment" to reaching a settlement was affecting his decision making. Polster is likely to deny the movement, which will cause a delay in the trial.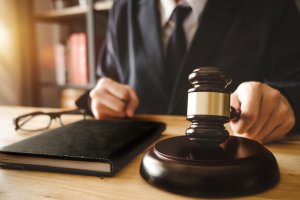 The Trial
Scheduled to begin on October 21st in Cleveland, Ohio, the trial is an amalgamation of over 2,000 lawsuits brought by towns and communities against numerous US drug producers and distributors. The defendants include companies like Cardinal Health, Walmart, Walgreens, CVS, Rite Aid, and the infamous (and now bankrupt) OxyContin maker Purdue Pharma.
Recent rulings in related trials may have influenced the defendant drug company's decision to seek Polster's removal. Earlier this month, opioid manufacturer Johnson & Johnson was ordered to pay $572 million to the state of Oklahoma. This number falls far short of the $17 billion Oklahoma sought. However, this is the first time an opioid manufacturer was held accountable for the deceptive marketing practices that sparked the opioid epidemic.
Johnson and Johnson isn't alone. Purdue Pharma, besieged for their blatant deception of the FDA regarding the addictiveness of OxyContin, filed for bankruptcy in September. The company will pay $12 billion in settlement.
The Motion
The defendant drug companies filed their petition to remove Polster after he urged the sides to reach a settlement. The defendants, while continuing to deny any legal wrongdoing, essentially alleged that the judge was showing bias.
In previous weeks, Polster "denied attempts by drug companies to have the lawsuits dismissed." This decision meant that these cases would either be settled outside of court or go to trial. Further, Polster is quoted as saying, "my objective is to do something meaningful to abate this crisis," and went on to urge drug companies and prosecutors to reach a settlement. If the prosecution is successful, they drug companies will likely be ordered to pay money to states and local communities as compensation. Polster's previous positions imply that he would order this money to be spent on treatment for addiction.
It is almost certain that Polster will deny the motion. This would allow the Big Pharma companies to appeal the decision, ultimately delaying the trial's start date. Lawyers for the plaintiffs were quick to respond to the motion, calling it a "desperate move on the eve of the trial by opioid companies that…conspired together to avoid regulation and sanctions."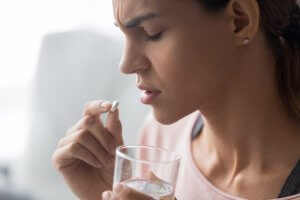 Of Trials and Treatment
Regardless of legal motions, it's almost certain that this case will go to trial. Whether Polster's actions reflect bias or not, it's clear his main concern is getting treatment for those affected by opioid addiction.
One doesn't need to wait for the trial to receive treatment. American Addiction Centers stands ready to help you overcome opioid addiction. Our innovative, medically-informed treatment will help patients detox and recover in safety and security. The results are proven: our treatment method has a success rate nearly double the national average. Call today to start your journey to recovery.
_____
All quotes were initially published in the Guardian. To read the full article, click here.
_____
Photos Courtesy of Shutterstock.