Communicating With a Loved One in Rehab
It can be difficult to understand the level of communication that's appropriate and effective while your loved one is in rehab. Even before they enter treatment, you might be involved in finding a treatment program. Intake staff may ask you questions about your loved one's substance abuse patterns or other family dynamics. If your loved one has family sessions while they are in treatment, you may be asked to join. At the end of their treatment program, you'll likely receive information regarding your loved one's discharge plan and ongoing treatment.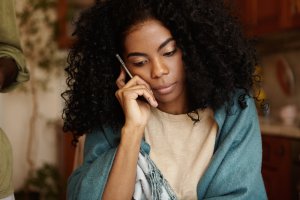 Yet, you may be surprised when trying to get in contact with your loved one in rehab. Many rehab facilities have restrictions on outside communication, especially in the early days of a treatment program. While you may want to have frequent contact with your loved one in rehab to ensure that they are receiving the treatment they need, most of the contact with your loved one will be either through a counselor or when you visit them during designated visitation times. While this may be frustrating, it's an important aspect of communicating with a loved one in rehab.
Communicating with a Loved One in Rehab
There is an important reason for this limitation of contact between people in rehab and their friends and family. A person entering rehab will have a great deal of emotional, and often physical, issues to deal with. Adjusting to staying 24/7 in a treatment program is not easy, and the person in treatment needs to be focusing all of their attention on getting better, not on what is going on at home or school. If you are frequently calling your loved one, it can make it more difficult for them to adjust and focus on treatment. Your loved one needs to become part of the therapeutic community where they are staying, and too much contact with family can prevent this integration from occurring.
Just remember that there is a great way to stay in touch with your loved one who is in treatment, and that is to participate in their treatment when you are asked to do so by the treatment program staff. When you are involved in treatment, whether by giving information at the initial assessment or by attending family therapy sessions, you are helping increase the chances that your loved one will be successful in treatment completion and ongoing recovery.
Reaching Out as a Family
The involvement of family in rehab is critical, as this involvement has been shown to reduce the risk of relapse. Families can learn how the family environment can both help and harm a person's recovery. You will also learn how to avoid enabling a loved one's substance use disorder, and the warning signs of relapse. Communicating with a loved one who is in treatment may also be handled best with a counselor who can help each of you understand and navigate difficult issues in the most productive way.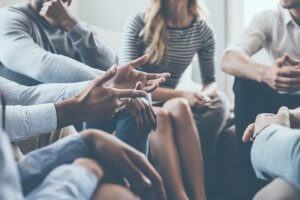 Family involvement can help your loved one have a better chance at entering and sustaining long-term recovery. Your loved one will change and grow through the experience, and your involvement will help them cope better with the transition from active addiction to recovery.
Sources
SAMHSA (2014). What is substance abuse treatment?
Baharudin, D. F., Mohd Hussin, A. H., Sumari, M., Mohamed, S., Zakaria, M. Z., & Sawai, R. P. (2014). Family intervention for the treatment and rehabilitation of drug addiction: An exploratory study. Journal of Substance Use, 19(4), 301-306.
University of Washington Alcohol and Drug Institute. (2019). Retention toolkit.