Data Reveals the Shocking Role of Drug Companies in the Opioid Epidemic
Last month, we got an unprecedented peek into the drug industry's role in the opioid epidemic thanks to the release of a previously sealed cache of data from some of the country's biggest pharmaceutical companies and pharmacies. The data, which was collected by the Drug Enforcement Administration, was unveiled by a federal court in Ohio as a result of a lawsuit suit brought against major players in the pharmaceutical industry, including Walgreens, CVS, Johnson & Johnson, and McKesson Corporation. According to the Washington Post, it is the largest civil lawsuit in U.S. history.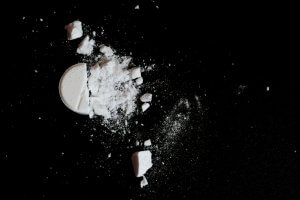 "It's going to be an awakening."
The federal data gives a detailed account of every opioid pain pill distributed and sold by pharmacy chains from 2006 through 2012, a time when deaths from opioid overdoses were skyrocketing.
"I don't think America truly understands the scope and depth, the level of penetration these pills had in their communities," Paul Farrell, one of three lead plaintiff attorneys, told NPR. "It's going to be an awakening."
And an awakening it was. Here are just a few revelations found in the data:
Pharmacies sold 76 billion opioid pain pills from 2006 to 2012. This translates into a supply large enough to give each American 36 pills a year.
The number of pills distributed each year increased over 50 percent during this time frame, rising from 8.4 billion in 2006 to 12.6 billion in 2012.
According to an analysis by the Washington Post, a mere six companies distributed three quarters of the pills: McKesson Corp., Walgreens, Cardinal Health, AmerisourceBergen, CVS, and Walmart.
Eighty-eight percent of the pills were manufactured by just three companies: SpecGx, ­Actavis Pharma, and Par Pharmaceutical.
The Washington Post further broke the data down by state, finding that the "states that received the highest concentrations of pills per person per year were: West Virginia with 66.5, Kentucky with 63.3, South Carolina with 58, Tennessee with 57.7 and Nevada with 54.7. West Virginia also had the highest opioid death rate from 2006 through 2012." The Post also created this informative interactive graphic that gives a county-by-county breakdown of the number of pills distributed per person, per year from 2006 to 2012.
Chronic Legal Woes for Big Pharma
This suit is just the latest in a string of legal actions taken against the pharmaceutical industry. In April, in the first criminal case of its kind, two former executives of the pharmaceutical distributor Rochester Drug Cooperative were charged with drug trafficking and defrauding the DEA. In May, several executives of the drug manufacturer Insys Therapeutics were found guilty of racketeering, another first.
Meanwhile, drug companies have collectively paid over $1 billion in fines and civil settlements in recent months and years. Hundreds of lawsuits in total have been filed against drug companies by numerous state and local governments going back to 2017. Most notoriously, Purdue Pharma, the maker of the addictive opioid OxyContin, reached an eye-popping $270 million settlement with the state of Oklahoma in March.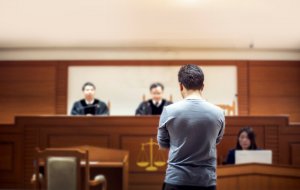 But those civil suits are trounced by this latest one filed against more than a dozen pharmaceutical companies. The suit, the largest civil suit ever in the country, is being brought by over 2,000 cities, towns, and counties who allege that these companies intentionally sought to flood the U.S. with opioids.
Sunlight is the Best Disinfectant
The prospect of these drug companies getting their comeuppance isn't the only boon from this lawsuit. Perhaps more importantly, it sheds light on the size and scope of these companies' role in the epidemic.
It is often said that sunlight is the best disinfectant. Hopefully, by revealing drug companies' actions in excruciating detail it will encourage better behavior on their part—and better awareness on ours.
______
Read More from Kevin Schwartzbach:
_____
Photos Courtesy of Shutterstock