How to Pay for Alcohol and Drug Rehab without Insurance
You need and want treatment for substance use disorder. You're poised to take the next steps to find a suitable program and enroll in it. Only, something may be standing in the way – paying for it. What do you do if you have no insurance or if your plan does not cover alcohol or drug rehab?
Here's an overview of strategies on how to pay for rehab without insurance:
Speak with a Trusted Source
Start at the top. Contact the Substance Abuse and Mental Health Services Administration (SAMHSA). Part of the U.S.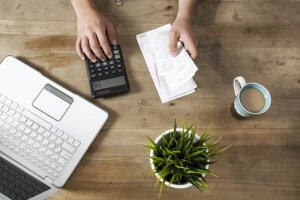 Department of Health and Human Services (HHS), SAMHSA seeks "to reduce the impact of substance abuse and mental illness on America's communities." Of interest, the agency operates a National Hotline. Call 1-800-662-4357 to speak with an expert, who will help you on a free-of-charge, confidential basis. Have pen and paper to take notes. Discuss your insurance situation and ways to pay for treatment, including a SAMHSA grant. On its website, the group says: "If you have no insurance or are underinsured, we will refer you to your state office, which is responsible for state-funded treatment programs." State centers operate free or low cost inpatient and outpatient treatment and aftercare. Find out about these options.
Shop It          
Not all treatment centers and providers charge alike. High-end luxury programs with abundant amenities, extra services and low staff-to-patient ratios sit at the top of the fee scale. There also are middle range and more modest choices. If you lack proper insurance coverage for rehab, money may be a prime issue. So shop based on price. However, there are other factors to take into account. These include inpatient vs. outpatient treatment, location of facility and length of program. Phone the Admissions Departments to inquire about costs – total costs. Discuss details of your insurance coverage or lack of it. Ask about what provisions they may make for you. Certainly consider the slate of state-funded rehab programs you receive from SAMHSA.
Use Private Pay and Payment Plans
Paying out of pocket is another way to go. In this scenario, you foot the bill for fees associated with treatment and, if applicable, room and board. Discuss this method of payment with Admissions to determine if it is for you and what allowances may be available. Are there discounts or special considerations for self-payment? For example, a rehab may agree to set up a payment schedule. This would enable you to cover for the cost of treatment over time in regular installments. Some treatment centers have financial counselors to help assess feasibility of private pay and what works best for your budget.
Set Up Financing
Investing in your well-being without insurance to cover costs may entail financing treatment. Some recovery centers may make these arrangements directly with you; they may even have established a foundation for these instances. Others engage third party providers that structure loans or lines of credit to help you get the care you need. Pay close attention to financing fees and terms of the agreement, including start date, payment intervals, late fees and other stipulations. Again, the facility's Admissions or Financial Department will play a role here. Note: there is much detailed information to share and forms to fill out.
Seek Sliding Scale Fees
Some recovery centers may adjust costs to your income or financial need. Ask if this option exists at a facility in which you have interest and what the process is to qualify. You also can research this on your own on Google or a facility's website. For the former, use terms such as "income-based enrollment" or simply "sliding scale" or "sliding fees" for rehab treatment. A sliding scale enables you to pay for treatment based on what you can reasonably afford. It requires financial filings and close examination of your assets and income on one end and expenses, household size as well as outstanding loans and debts on the other.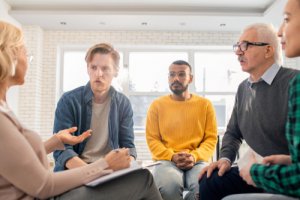 Apply for a Scholarship
Educational institutions do it; some rehabs do too. They award scholarships to cover all of part of the fees on a case-by-case basis. Financial need is the main factor. Facilities make that determination on their own or use a third party for this purpose. There are other paths to pursue to secure this possibility. Foundations and charities bestow scholarships on those with minimal or no insurance. Sobriety Foundation provides funding to residents of Utah who have limited financial resources to pay for treatment. Another avenue is 10,000 Beds. This organization's "One Bed, One Life" scholarship program partners with treatment programs across the country to help people seeking addiction care who lack financial resources.
Enroll in Medicaid
A federal- and state-funded program, Medicaid provides health insurance to people with low income. Provisions vary by state and Medicaid insurance provider. However, under the terms of the Affordable Care Act, Medicaid typically covers treatment for substance abuse. Check it out. If you are accepted into the Medicaid program, keep several things in mind. Yes, this is insurance. But no, it is not automatically accepted by all recovery centers. You need to look at individual rehabs. SAMHSA makes this task a bit easier by offering a Behavioral Health Treatment Services Locator. Insert your geographic area in the search box and a list of facilities comes up. Review each one for financial and insurance information with a focus on Medicaid.
Apply for Medicare
Medicare, also a federal- and state-funded program, provides insurance to those who are at least 65 years of age or have a severe disability. Acceptance into the program has nothing to do with income. With the proper authorization, Medicare applies to addiction treatment. It does so when a physician deems it as medically necessary for a patient or sets up a plan of care. There are several parts to Medicare and each pertains to a specific realm of treatment. Medicare Part A covers 60 days of in-hospital treatment without a co-insurance payment but with a deductible. Be prepared for all sorts of complexities. Many recovery centers accept Medicare, but not all do. Again, similar to Medicaid, you must inquire.
In sum… These are ways to try to obtain the care you need without insurance. This list is not exhaustive. Other routes exist. You may ask family to help defray the cost of or pay for treatment. Perhaps sell securities or other financial or personal holdings to raise cash. Set up a GoFundMe campaign to receive donations. Be as resourceful and creative as possible to ensure you start your journey to recovery.