Cobra Insurance Coverage for Drug & Alcohol Rehab
* These fields are required

Can Cobra Insurance Cover Drug or Alcohol Rehab?
COBRA is an extension of your employer's group health insurance. Thanks to the Affordable Care Act (ACA), all long-term health plans are required to cover 10 essential benefits, which include substance use and mental health treatment.4
As a result, your COBRA extension can allow you to use your employer's health insurance coverage to get the substance use treatment you need – even after you've left your job. The exact amount that the plan will pay for the cost of rehab varies depending on the coverage levels your insurer provides.
It's important to verify your coverage before you commit to a treatment plan so that you can be clear on what to expect. For example, you can find out what treatment centers are in-network to maximize the help you get from your insurance plan. If you choose an out-of-network provider, you might not receive any coverage from your insurance.5
What Mental Health Treatment Does Cobra Insurance Cover?
If you struggle with substance use, you may also have mental health concerns. In fact, research shows that 50% of those with substance use concerns also have a mental health diagnosis, which is known as having a co-occurring mental health condition.7
Common mental health disorders that co-occur with substance use include anxiety, depression, post-traumatic stress disorder (PTSD), attention deficit hyperactivity disorder (ADHD), bipolar disorder, and more.7
If you have a mental health diagnosis in addition to addiction, it's important to find a rehab treatment center that can offer integrated treatment for your unique needs. Comprehensive treatment that addresses each of your unique needs at once leads to better treatment outcomes than addressing only one condition at a time.8
As you consider treatment programs, you might wonder what kind of treatment is best for you. The right treatment plan will be decided by working with your doctor. Your doctor will consider your substance use history, how much you use, your home environment, and more.
The coverage you receive through your COBRA extension of insurance will vary depending on your specific plan. It's important to verify your insurance and review your expected costs so that you can choose the right program for your needs and finish it fully.
Getting treatment for substance use is challenging and takes a lot of courage. We're here to help you take the first steps. American Addiction Centers (AAC) maintains a network of high-quality treatment centers around the country, and we are proud to partner with many insurance providers.
If you're ready to learn more about what your insurance will cover, or have questions about how substance use treatment works, contact us today.
Cobra Eligibility & Process
In order to use COBRA to extend your employer coverage, you need to qualify based on the circumstances that caused you to lose health insurance.
COBRA applies when the employer has 20 or more employees, and the reason for an employee's and/or dependents' loss of coverage is one of the following:2
Coverage for dependents upon death of a covered employee.
Termination or reduction in hours for a covered employee for reasons except for misconduct.
Divorce or separation from a covered employee.
A covered employee becoming eligible for Medicare.
A child's loss of dependent status and coverage under the plan.
When a qualifying event happens, your employer will give you, the employee, or your dependents an election notice within 14 days.2 This notice describes your rights to continue coverage and how to make your choice—all of the information you need to make an informed decision about whether or not to continue coverage.2
Once you receive the notice, you should have at least 60 days to decide whether or not to continue coverage.2
How Much Does Cobra Cost?
The cost of COBRA varies widely depending on the group health insurance plan that your employer has. If you elect to extend your coverage, your employer does not pay any of the plan costs—you pay the full amount. Also, you can be charged an administration fee of up to 2%.2
If you cannot pay the price of COBRA coverage, you have other options. For example, you can enroll in a Marketplace health insurance plan, which may potentially give you a subsidy that can help you afford coverage.6 If you lose job-based coverage, that creates a Special Enrollment Period (SEP) that allows you to enroll in a new plan outside of the Open Enrollment period.6
If you've recently left your job, you may have been told you could continue your group health insurance coverage under a program called COBRA.
The Consolidated Omnibus Budget Reconciliation Act (COBRA) allows those who lose health benefits the right to continue their group health coverage for a set period of time.1 To qualify for COBRA, you need to meet specific conditions.1
If you're struggling with substance use, having group coverage through COBRA can fully or partially the cost of substance use disorder treatment. This can give you the support you need to live a happier, healthier life.
American Addiction Centers accepts various insurance carriers. Your insurance may pay for the full or partial cost of rehab at any of our nationwide treatment centers. Call
What is Cobra Health Insurance?
COBRA is a law that requires most group health plans to offer a temporary extension on health coverage that might otherwise end due to job loss, divorce, or other serious life events.2
When you elect to use COBRA to continue your health insurance, you'll generally pay the total cost of coverage—the employer is not required to pay anything.2 Employers with 20 or more employees offer this coverage, and you need to qualify for COBRA based on specific circumstances.2
The idea for COBRA came from a women's league working to maintain health insurance coverage after the death or divorce from a spouse.3 The law, passed in 1985, allows COBRA coverage to last 18 or 36 months, depending on the reason for loss of coverage.3
Rehabs That May Accept This Insurance
American Addiction Centers (AAC) owns and operates facilities at various locations nationwide to provide you or your loved one addiction and mental health care.
About The Contributor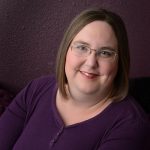 ---