John Mulaney Shows Recovery Takes Work, Here's How to Handle a Relapse
Relapse can happen to anyone. More than likely, it happens to everyone who has battled an addiction to alcohol or drugs. Relapse is using a substance of dependence once again after not using for a period of time. It's a common occurrence that users should be aware of.
Stand-up comedian and Writer with Late Night with Seth Meyers, John Mulaney, recently relapsed with cocaine and alcohol after being sober for 15 years. The promising news is that John placed himself into a rehabilitation center so that he could get the help that he needs.
Whether you're struggling with an alcohol use disorder or a substance use disorder, or if you've been sober and relapsed a few times, what matters is that you reach out and get the help that you need regardless of mistakes or choices that you've made.
At American Addiction Centers (AAC), a nationwide leader in addiction treatment, we understand the needs of those battling a substance use disorder. Not only are we compassionate towards our patients, as many of our team members are successfully in recovery themselves, but we provide care in a safe environment under licensed physicians and staff. If you're battling an addiction or have relapsed, please reach out for help.
Celebrity Relapses and the Pandemic
Like John Mulaney, Miley Cyrus, Dax Shepard, and many other celebrities have broken their sobriety. And this particular year has been a challenge for most people, so it was very courageous for John, Miley, and Dax to open up and share their experiences during this pandemic.
As much as everyone looks up to celebrities as role models, we have to remember that they are people too. They have fears, struggles, failures, and successes just as we all do. What makes the celebrity stories inspiring is that they have the courage to be accountable, be vulnerable, and they created solutions for themselves in order to be safe and healthy.
What to do if I Relapse?
If you've relapsed, you may panic, beat yourself up, or feel ashamed. Although those reactions can be normal, they aren't helpful to you getting sober once again.
First, if you've relapsed, you should immediately get back into treatment. A relapse does have the potential to be lethal. Depending on the substance(s) used and how much of the substance was used during relapse, the user may easily overdose due to their body no longer being used to taking the same amount of drugs that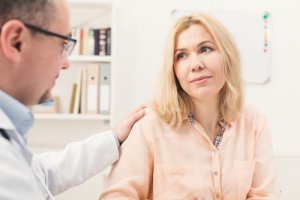 they took prior to getting sober.
Keep in mind, a drug addiction is both a brain disorder and a mental illness. It's defined as a chronic disorder classified by an uncontrollable need to seek out drugs, ongoing abuse of substances despite ramifications, and it leaves permanent changes in the brain.
Because of the realities of this disease, it's important to surround yourself with supportive individuals (family, friends, or both). If you don't have supportive and helpful people in your close circle, you can always turn to support groups and resources that can help.
If you've relapse and are struggling with addiction, you're not alone. There are resources available to help you achieve long-term sobriety during the holidays, the pandemic, and beyond. Don't let a battle with substance abuse hinder you. Please reach out to get the help that you need today.