Is the US Opioid Epidemic Spreading Overseas?
Is the opioid epidemic that is ravaging the United States going global? The epidemic has the potential to spread overseas to countries like the United Kingdom, Germany, and the Netherlands. Early research suggests these countries may be at particular risk due to an increasing number of opioid prescriptions.
Yet, preliminary observations suggest that the United Kingdom's opioid woes may have different causes than those in the United States.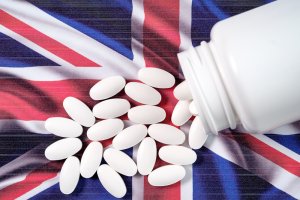 Opioid Prescriptions Rise in the UK
A study conducted by Public Health England (PHE) found that between 12% and 13% of adults in England had an opioid prescription. Equally as unsettling was the finding that 25% of English adults had a prescription for "one or more of the following drugs: Benzodiazepines (such as valium), z-drugs (sleeping pills such as Zopiclone), gabapentinoids (…prescribed for neuropathic pain), or antidepressants."
Thankfully, the overdose rate in England is nowhere near the magnitude of the rates in the United States. Additionally, this study accounted only for England, and none of the other nations in the United Kingdom (Scotland, Wales, North Ireland).
The study found that those most at risk of long-term addiction were poorer individuals in North East and North West England. While the numbers of adults suffering from chronic pain remains high, this demographic suggests that the burgeoning addiction problem may be part of a larger societal problem.
Preemptive Actions for Opioid Epidemic UK
Already, doctors and researchers are trying to formulate a plan to avert another opioid crisis. One of the main areas of focus is on reducing the demand for opioid prescriptions; namely treating pain, whether temporary or chronic.
New pain treatment drugs are currently in development in the United Kingdom. Political shifts in the UK may see a loosening of restrictions on medical cannabis prescriptions. Currently, cannabis is prescribed in the UK only to treat nausea and vomiting after chemotherapy, and some forms of epilepsy.
There is also a growing interest in psychotherapy for helping those who struggle with chronic pain. Many who deal with chronic pain experience feelings of worry, isolation, depression, anxiety, or some combination of the four. These feelings could compel individuals to become dependent on pain pills. Luckily, cognitive behavioral therapies tend to be effective in cases such as these.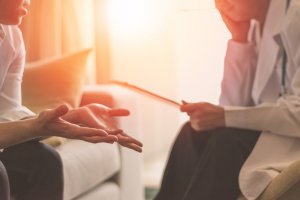 Across the Pond…
While Europe still has a chance to fight their opioid epidemic before it begins in earnest, many in the United States are already struggling. If you or a loved one are dependent on prescription painkillers, help is out there.
American Addiction Centers is ready to help you beat addiction and start a new life in recovery. We understand that co-occurring mental health disorders, such as depression and anxiety, may contribute to or cause addiction. That's why our medically-informed treatment programs focus on getting individual patients the help they need. Don't wait to beat addiction. Call now to start your lifetime of recovery.
_____
All quotes and data were initially published in The Guardian. To read the full article, click here.
_____
Photos Courtesy of Shutterstock.