Teens, Drugs, and the Pandemic
It's been roughly a year since COVID made its debut in the United States, and at this point, many are experiencing pandemic fatigue. Specifically, the mental health of teens and adolescents is being tested. Place drugs or alcohol in the mix, and it's a recipe for angst and tragedy.
Sadly, in early February 2021, Dr. Laura Berman, Language of Love podcast hostess, lost her 16-year-old son to a drug overdose. He received fentanyl-laced Xanax from someone he met on Snapchat while he was in quarantine, or "sheltering at home," as his mother put it.
At American Addiction Centers (AAC), a nationwide leader in addiction treatment, we understand the needs of those battling a substance use disorder, whether you're an adult or a teenager in the pandemic. Our physicians and professional staff have the compassion and expertise to treat patients with both medical detox and treatment. If you or a loved one is battling a substance use disorder or have relapsed, please reach out for help.
Mental Health, Drugs, and Teenagers
A study published in July 2020 aimed to find data on how the substance use of adolescents altered since the beginning of the pandemic and within the context of substance use while social distancing. Many substances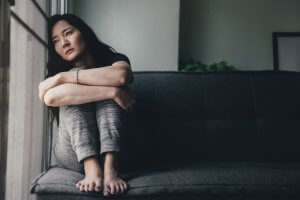 had a decrease in use, with the exception of cannabis and alcohol, which actually increased.
Teen drug use during pandemic statistics:
31.6% used substances with their friends through technology.
23.6% used substances with their friends in person.
49.3% used substances alone.
According to an article published in the New York Times, a survey was conducted by the Institute for Family Studies and the Wheatley Institution involving more than 1,500 teenagers between May and July of 2020. They stumbled upon some interesting findings. The number of teenagers lonely and depressed during the pandemic was actually lower than in the year 2018, even though there was a "slightly higher" percentage who were deemed "unhappy or dissatisfied with life" during COVID. Understandably so.
Let's compare these findings from the middle of 2020 to near the end (October 2020):
Over 50% stated their social life was either worse or somewhat worse.
Nearly 50% of teenagers said their "mental health is much worse or somewhat worse than it was pre-pandemic."
More than 72% believe that COVID has had a negative impact on their generation, citing racial strife and climate change as their greatest stress-related issues other than the airborne virus.
As more studies are done and data collected, we will find out even more just how much of an impact COVID has had on the overall well-being of adolescents. It's still a little too early to see the total effects, especially the lasting ones that may be here for years to come.
Some families also faced food insecurities and parents losing their jobs, while others confronted systemic racism in a way like never before. Yes, systemic racism is a long-standing problem, but recently was one that was brought to the surface that forced an entire country to face it during the middle of a pandemic. Adding these personal challenges in with societal challenges undoubtedly has had an impact on those teenagers specific to those situations.
If you, or a loved one, is struggling with an addiction and are having a challenging time during this pandemic, you're not alone. There are resources available to help you achieve long-term sobriety and to live a healthy and productive life—through the pandemic and beyond. Don't let a battle with substance abuse hinder you. Please reach out to get the help that you need today.