Short Guide to TV and Streaming Shows about Addiction
Is the small screen – not so small in many households – offering programming about addiction and recovery? The answer for broadcast/cable TV and streaming denizens is resoundingly "YES". In fact, there are way too many tv shows about addiction to cover in just one post. Sorting through the possibilities to come up with a representative sampling takes much time and effort. Tuning in to these tv shows about addiction shows is well worth it. For they provide glimpses into the pervasive effects of substance abuse in society through a variety of lenses and genres.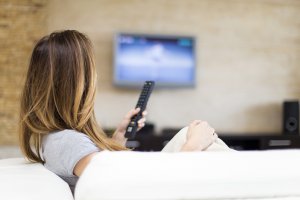 1. Mom
Now in its eighth season on prime time TV, this sitcom revolves around two recovered alcoholics always on the brink – mother and daughter. It features a cast of ensemble characters, who are friends and also members of Alcoholics Anonymous (AA). Many scenes take place at AA meetings and a cafe afterwards, where this close knit group goes. The ongoing banter is witty and wacky in keeping with the comic genius of the series creator Chuck Lorre. However, the plots touch on serious subjects; these include relapses, overdoses, death, drug addiction, additive gambling and homelessness. This TV show about addiction has "received acclaim from critics and audiences throughout its run." What's more, "it has been applauded for addressing themes of real-life issues" and "praised for maintaining a deft balance between the humorous and darker aspects."
2. BoJack Horseman
Packed with originality, this six-season animated dark comedy series is about a horse; make that a horse that hit bad times. The main character is the former star of a hit TV sitcom Horsin' Around. After this show is canceled, BoJack Horseman turns to drink and drugs to drown his sorrows. He destroys the relationships around him through erratic, egotistical behavior. In the process, he falls deeper into the cycle of addiction. Finally, in the episode aptly named "A Horse Walks into a Rehab," he starts treatment. This Netflix original is set in Los Angeles, filled with show business figures and issues. Make no mistake about it – although this adult-rated offering is amusing, prepare to both giggle and tear up. IndieWire has rated BoJack Horseman #1 among the animated television series of all time.
3. Intervention
Since its premiere in March 2005, this U.S. docu-drama staged 276 interventions. Here's how it worked. Friends and family of a mix people struggling with substance abuse would send information about their loved ones to the show. Those selected would coordinate with the production team to secretly film the subject's daily activities. It all culminates in a true-life intervention, led by a licensed professional. That practitioner ends up giving the addict an ultimatum. Either go through a 90-day, fully paid treatment program or sacrifice relationships with those in the room. Business Insider reported that over the lifetime of the show only six people refused the offer. "Of the 270 subjects that went on to treatment, 151 (or 55%) remain clean and sober." Airing originally on the A&E network, stream the show on Hulu, Tubi and more.
4. Recovery Road
This teen drama about addiction ran for one season in 2016 on the Freeform network. But its portrayal of adolescent substance abuse and treatment has a lasting effect. The series follows Maddie, a high-functioning 17-year old, who enters a sober living facility. She either does that or faces expulsion from school. Based on a novel of the same name, the story of Recovery Road is a slippery slope. It shows that this path, per the promotional tagline, "won't be easy but, for Maddie, checking into rehab is at least the first step." Her journey presents the downsides of substance abuse on one end and the benefits of 12-step meetings on the other. It also depicts the trials and tribulations that come with being a teenager. Stream it free on Freeform and, for a small fee, on others.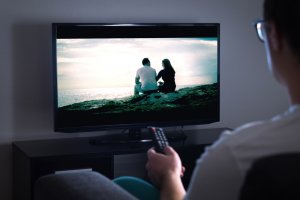 5. The Trade
In its nine episodes, The Trade packs a wallop. This documentary series made in 2018 offers a panoramic view of the opioid crisis. It presents it from a wide swath of perspectives. That includes the growers, cartel bosses and law enforcement. It also touches on the consumers struggling with addiction. In other words, it goes from the illicit commercial end to the gut wrenching consequences of users. In the process, it offers poignant vignettes of broken promises and families, relapses and deaths; it also shows the efforts of police trying to thwart trafficking and smuggling. Showtime, which produced the series, describes it as "a powerful and visceral odyssey from the poppy fields of cartel-controlled Mexico to the battle to save lives in heartland America." It "delivers one of the most bold and emotional narratives in documentary today."
Finding TV Shows About Addiction
These are just a few of the many tv shows that cover the topic of addiction. Whether you watch on cable or through a preferred streaming service, it's important to remember that addiction is a real disease that affects millions. If, while watching a show, you realize that you or a loved one may have an addiction, it's important to know that these is help out there.