Health Net Insurance for Drug & Alcohol Rehab
* These fields are required

Does Health Net Insurance Cover Rehab?
Health Net insurance may be able to cover all or at least part of the cost of rehab. This will depend on your plan details and the level of care you need. Even if you have insurance coverage in another state, you may still be covered to attend rehab in another state.
Does Health Net Cover Co-Occurring Disorder Treatment?
Dual diagnosis treatment such as treatment of depression or anxiety as well as addiction treatment may be covered under mental or behavioral health services. Depending on your level of coverage, mental health treatments may at least be partially covered.
What Does Health Net Insurance Cover?
Health Net insurance may be able to cover substance use disorder treatment and depending on your plan and/or state, may cover at least part of the cost of:
Our Treatment Centers Near You
About Health Net Insurance
Health Net insurance provides healthcare benefits to individuals, families, businesses, and people with Medicare and Medi-Cal.1 Founded in 1979, Health Net has grown to 3,000 employees, 85,000 network providers, and serves over 3 million members.1
Our Insurance Statistics
Over 21,000 people have used insurance to attend treatment at one of our facilities since 2021.
Over 200 people have used Health Net to attend treatment since 2021.
Our verification of benefits form has been filled out over 45 times for Health Net insurance since 2021.
Health Net has an over 70% acceptance rate for one of our facilities when using our online form.
See if you are in-network with us.
Insurance Coverage Survey
Rehabs That May Accept Health Net Insurance
American Addiction Centers (AAC) owns and operates facilities at various locations nationwide to provide you or your loved one addiction and mental health care.
About The Contributor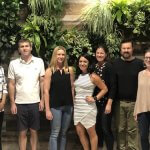 The editorial staff of American Addiction Centers is made up of credentialed clinical reviewers with hands-on experience in or expert knowledge of ad … Read More
---