Prominence Health Plan is In-Network with AAC
Prominence Health Plan Insurance Coverage for Drug & Alcohol Rehab
Yes. Prominence Health Plan covers drug and alcohol rehab.
American Addiction Centers (AAC) aims to provide you with the most current and updated information on addiction insurance coverage.
* These fields are required

Sadly, 261 Americans die every day as a result of excessive alcohol use.1  From March 2020 to March 2021, 96 779 drug overdose deaths were reported.2 
Does Prominence Health Plan Cover Rehab?
Prominence Health Plan may be able to cover all or at least part of the cost of rehab for drug and alcohol addiction. This will depend on your insurance plan details and the level of care you need. Even if you have insurance coverage in the state you live in, you may still be covered to attend rehab in another state.
If you or a loved one is struggling with a substance use disorder (SUD), getting help from a professional treatment center or rehab program can assist in your recovery efforts. It is important to check the level of coverage you have with Prominence Health Plan to know exactly what you will and will not be covered for. Bear in mind, coverage will vary from plan-to-plan and the state you live in.
What Substance Abuse Treatment does Prominence Health Plan Insurance Cover?
Prominence Health Plan may be able to cover substance use disorder (SUD) treatment. Depending on your plan, insurance may cover at least part of the cost of:
Medical Detox – A detox is the process of getting rid of the harmful substances in your body. A medical detox uses medications or therapies to help manage any potentially harmful side effects.
Inpatient or Residential Treatment – A patient will receive targeted care and support from addiction specialists for 24 hours a day. The aim of this program is to help patients develop capabilities so they are able to manage their sobriety after leaving the treatment facility.
Outpatient Rehab – Outpatient rehab gives patients the flexibility to live at home and carry on with their day-to-day duties. Treatment is less intensive compared to an inpatient center but still allows for a treatment intensity that is tailored to an individual's unique needs.
Medication Assisted Treatment (MAT) – MAT uses a combinations of methods to treat SUDs. This includes medications approved by the FDA, behavioral interventions, and counseling. This combination ensures a wide variety of physical, emotional, and psychological issues are addressed.
Does Prominence Insurance Cover Co-Occurring Disorder Treatment?
Prominence Health Plan may cover co-occurring (dual diagnosis) treatment under mental or behavioral health services. Depending on your level of coverage, mental health treatments may at least be partially covered.
If you have been diagnosed with a co-occurring disorder, it is important to seek integrated treatment which aims to treat mental illness and substance use disorder (SUD) together. Always check your Prominence Health Plan to determine your level of coverage for co-occurring disorder treatment.
Not Sure if You Need Rehab?
Take our free, 5-minute substance abuse self-assessment below if you think you or someone you love might be struggling with substance abuse. The evaluation consists of 11 yes or no questions that are intended to be used as an informational tool to assess the severity and probability of a substance use disorder (SUD). The test is free, confidential, and no personal information is needed to receive the result.
Our Other Treatment Centers Near You
About Prominence Health Plan Insurance
Prominence Health Plan is a subsidiary of Universal Health Services, Inc. and operates from offices in Florida, Nevada, South Texas, and Texoma.3 Prominence Health Plan has been serving families and businesses in Texas and Nevada for over 25 years, offering employer-sponsored healthcare plans and self-funded administrative services.3 Prominence offers HMO, PPO, POS, Medicare Advantage and other plans that vary in out-of-pocket costs, deductibles, and other variables to match your needs.4
Rehabs That May Accept Prominence Health Plan Insurance
American Addiction Centers (AAC) owns and operates facilities at various locations nationwide to provide you or your loved one addiction and mental health care.
About The Contributor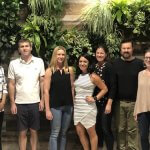 The editorial staff of American Addiction Centers is made up of credentialed clinical reviewers with hands-on experience in or expert knowledge of ad … Read More
---