HMO Insurance Coverage for Drug & Rehab

What is an HMO?
An HMO or Health Maintenance Organization is a medical insurance group that provides services at a fixed fee through a network of doctors and healthcare providers who are under contract. The benefit here s that HMOs come with fixed premiums keeping the cost lower.
Do HMOs Cover Drug & Alcohol Rehab?
HMO insurance coverage for substance abuse services will depend on the level of treatment needed and your insurance plan. Call us today at You can also fill in our insurance verification form to see if insurance may be able to cover all or part of the cost of rehab.
Insurance may typically cover at least part of the cost of:
Inpatient or Outpatient Rehab
Medications
Therapy & Treatment Types Like: Neurofeedback, Cognitive Behavioral Therapy, and Others
Take Our Substance Abuse Self-Assessment
If you're still unsure about treatment, take our free, 5-minute substance abuse self-assessment below if you think you or someone you love might be struggling with substance abuse. The evaluation consists of 11 yes or no questions that are intended to be used as an informational tool to assess the severity and probability of a substance use disorder. The test is free, confidential, and no personal information is needed to receive the result.
Rehabs That May Accept This Insurance
American Addiction Centers (AAC) owns and operates facilities at various locations nationwide to provide you or your loved one addiction and mental health care.
Insurance Coverage at American Addiction Centers
Find out more about insurance and rehab coverage at American Addiction Centers.
About The Contributor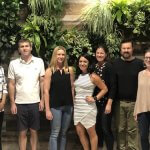 The editorial staff of American Addiction Centers is made up of credentialed clinical reviewers with hands-on experience in or expert knowledge of ad … Read More
---