Nevada Medicaid is In-Network with AAC
Drug and Alcohol Rehabs in Nevada That Accept Medicaid
If you live in Nevada, qualify for Medicaid through the state, and are struggling with drug or alcohol addiction, you may be wondering if Nevada Medicaid covers the cost of rehab. Depending on your plan and your Nevada Medicaid eligibility, you may have the ability to use it to pay for treatment. Nevada Medicaid provides healthcare coverage to eligible low-income residents of the state.1 Keep reading to learn more about Nevada Medicaid and how you may be able to use it to pay for treatment related to drug and alcohol misuse.
* These fields are required

Does Nevada Medicaid Cover Rehab for Drugs and Alcohol?
Nevada Medicaid provides some coverage for drug and alcohol treatment, however, not all rehab facilities in Nevada accept Medicaid. In 2020, 81.7% of the facilities in Nevada accepted Medicaid as a form of payment for substance use treatment, which means the cost of treatment may be partially or fully covered by benefits.7
Your specific coverage depends on your plan. However, the Mental Health Parity and Addiction Equity Act (MHPAEA) prohibits insurance coverage for mental health and substance use disorders from being more restrictive than coverage provided for other medical and surgical conditions. This includes copays and out-of-pocket maximums, limitations on services, and the criteria used to make medical necessity determinations.8
MHPAEA specifically states that Medicaid and CHIP must comply with the parity requirements for mental health and substance use disorders.8
What Types of Treatment May Be Covered by Nevada Medicaid?
There are a variety of types of treatment for drug and alcohol addiction that may be covered under your Nevada Medicaid plan, including:9
Early intervention/prevention/screening. Early intervention and prevention covers 1 screening per 90 days per disorder with no prior authorization required.
Outpatient services. Up to 26 sessions for teens and adolescents or 18 sessions for adults may be covered for outpatient individual, group, or family counseling or psychotherapy services under Medicaid before a prior authorization is required. Post-authorization may not be required for substance misuse crisis intervention. Additionally, peer support services may be used for 18 hours without needing prior authorization.
Intensive outpatient programs (IOPs). Aside from 24-hour substance use crisis intervention situations or substance use screenings, prior authorization is required for IOPs.
Partial hospitalization programs (PHPs). Prior authorization is required unless the PHP is used for 24-hour crisis intervention or substance use screening.
Managed residential care. Similar to Medicaid's coverage of outpatient services, Nevada Medicaid may cover up to 26 sessions for teens and children or 18 sessions for adults of residential care services before prior authorization is required. In situations of substance misuse crisis intervention, post-authorization may not be required. Additionally, peer support services may be used for 18 hours without needing a prior authorization. The intensity of services is dependent upon each patient's situation and needs.
Medically managed intensive inpatient services. For medically managed inpatient treatment, Medicaid recipients will need to obtain prior authorization for care coverage.
Withdrawal management in the form of medication for addiction treatment. Medicaid may cover prescription drugs used to help combat opioid or other substance addiction. Drugs may be subject to prior approval, and there may be limitations imposed on the quantity or type of drug used.
Does Nevada Medicaid Cover Mental Health?
Nevada Medicaid is required to provide coverage for the treatment of conditions related to severe mental illness and for the treatment of drug or alcohol misuse.10 The plan provides reimbursement for community-based mental health services under a combination of care that includes mental health rehab and therapy if your physician or other healthcare practitioner recommends the treatment.5
To get mental healthcare using your Nevada Medicaid benefits, start by talking to your primary care physician, who can help you find a covered provider.
Provider Overview & Eligibility
What is Medicaid?
Medicaid provides health coverage for rehab to low-income adults, pregnant women, children, elderly adults, and those with disabilities.2 Each state administers its own Medicaid programs but follows federal requirements, and Medicaid is funded jointly by the federal and state governments.2
As of August 2022, 877,180 Nevadans were enrolled in a Medicaid or Children's Health Insurance Program (CHIP) insurance plan.2 What's covered? As with all state Medicaid plans, outpatient and inpatient hospital services, visits to your physician, and mental healthcare service—including substance use disorder services—are covered under a Medicaid plan.3,4
Nevada Medicaid reimburses for community-based mental healthcare services, including rehab and therapy if the behavioral healthcare services are recommended by a licensed healthcare practitioner or physician.5
To learn more about your specific coverage under Nevada Medicaid, call the number on the back of your card.
Nevada Medicaid Eligibility
To be eligible for Nevada Medicaid, you must be a resident of Nevada; a U.S. citizen, U.S. national, permanent resident, or legal alien; in need of health insurance, and have a financial situation categorized as low or very low income, which as of November 2022, meant a single-person household's annual income (before taxes) could not exceed $18,075. For each additional person in the household, $6,277 gets tacked on to the limit. Thus, a family of four's annual household income cannot exceed $36,908, and so on.6
Besides the financial requirement to qualify for Nevada Medicaid, you must also be pregnant, blind, at least 65 years old, be responsible for a child aged 18 or younger, have a disability, or have a family member in your household with a disability.6
Since eligibility requirements are subject to change, you can see if you qualify and sign up for benefits through the Access Nevada site.
How to Find Rehabs That Accept Nevada Medicaid
If you or a loved one struggle with drug or alcohol addiction, have Nevada Medicaid, and are ready to get help, call American Addiction Centers (AAC) today. Our Desert Hope Treatment Center in Las Vegas accepts Health Plan of Nevada (HPN) Medicaid and can apply this coverage to the cost of treatment.
If you're unsure how to use your HPN Medicaid plan to pay for treatment, call us for a free, confidential consultation, 24/7. Let one of our compassionate Admissions Navigators answer your questions, and help you verify your insurance coverage for treatment.
Treatment costs vary depending on individual factors such as the level of care you need, the length of treatment, the coverage provided by your specific Nevada Medicaid insurance plan, and whether you have co-insurance.
Even if Nevada Medicaid won't cover the entire cost of treatment, many facilities offer other payment options that may be available to you such as flexible payment plans, special financing, or scholarship opportunities.
Don't wait. Use your Nevada Medicaid to help you pay for treatment today and start you on your journey to recovery.
Insurance Coverage Survey
Rehabs That May Accept Nevada Medicaid Insurance
American Addiction Centers (AAC) owns and operates facilities at various locations nationwide to provide you or your loved one addiction and mental health care.
About The Contributor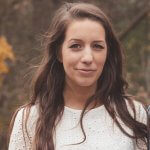 Jillian English received her undergraduate degree from the University of Minnesota, Twin Cities, where she studied communications. Since graduating, … Read More
---