Drug Intervention: What Makes It a Success?
An intervention is an attempt by loved ones to help a person who is suffering from a serious life issue, most frequently a problem with drugs or alcohol.
It's an educational process that involves the friends and family of an individual, as they attempt to help the person acknowledge that they have a problem and would benefit from professional help. It is common for a person struggling with an addiction to be unaware of the effect it's having on their own life as well as those around them; bringing these issues to the forefront is key to a successful intervention.
The intervention process begins with a meeting of the friends and family of an individual dealing with a drug or alcohol problem, according to the National Council on Alcoholism and Drug Dependence (NCADD). This is where and when people affected by the individual's addiction can share their thoughts and concerns about the situation.
While some families opt to stage an intervention on their own, the process can be greatly helped by the involvement of a professional interventionist. This professional educates everyone regarding the intervention process and the roles they play. Essentially, the interventionist takes the reins on planning and running the intervention, helping the process to run as smoothly as possible, thereby increasing the likelihood that the person will agree to get help.
Addiction is something that not only affects the afflicted individual; it also spreads into the lives of those around that person. An intervention often provides the best way for loved ones to take action to help the person in need.
The Ultimate Goal of an Intervention
The planning process can prompt team members to confront difficult emotions related to their loved one's struggle with addiction, but the actual intervention is the most emotional part of the process, according to Psychology Today. Negative reactions to interventions are very common, even if loved ones make it clear that they come from a place of love and concern.
During the event, friends and family members will explain to the addicted individual how their addiction has negatively affected them and that they believe the person needs professional help. The ultimate goal of the intervention is that the person immediately heads to treatment. There should be no delay on entering treatment; any time delay between the intervention and entering treatment is just time during which the person can change their mind.
Defining a Successful Intervention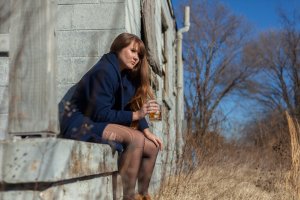 The Substance Abuse and Mental Health Services Administration (SAMHSA) estimated that approximately 90 percent of people in need of drug rehab in 2013 did not receive it. Many of these people could be prompted toward treatment if family members and friends staged an intervention.
According to SAMHSA, an intervention has the best chance of success if an individual can be brought to understand how their addiction and subsequent behavior puts them at risk. Again, it's paramount to stress that the intervention is coming from a place of caring and not one of judgement or anger. All team members need to put their anger and frustration aside for the time being; an intervention is not a time to vent at the addicted individual.
Since intervention team members have researched treatment options in advance, it can be helpful to give the addicted person a choice. Even if it's only two treatment programs to choose from, it's important that they have a say in final choice; this gives them a sense of autonomy and makes them more invested in the process, leading to a more successful outcome.
While the ultimate goal of an intervention is for the individual to enter treatment immediately, that doesn't always happen. Many people do not respond well to an initial intervention, and many reject it completely. This does not mean that the intervention is a failure. In fact, many people need multiple interventions to finally get them to admit that they need help controlling their problem. In these cases, a person may not immediately respond well to an intervention, but it plants initial seeds that may grow into action later. In some instances, families stage multiple interventions before their loved one actually gets help, and each intervention moves the person in the right direction.
Friends and family should not reject a person if the intervention is not an immediate success, as alienating the person could have dire results. While loved ones do need to hold firm on the stated line in the sand, they should make it clear that they are available to support their loved one as soon as they decide to seek help. The goal of the intervention is to help an individual, and that should continue to be the focus of all efforts that follow the intervention.