American Addiction Centers Serves as Military Resource for New Mel Gibson Movie- Hacksaw Ridge
November 3, 2016

American Addiction Centers' First Responder Lifeline Program was selected to serve as a military resource for the new Mel Gibson film Hacksaw Ridge. The film, released to the public on November 4, 2016, shares the extraordinary true story of WWII medic Desmond Doss, played by Andrew Garfield (The Amazing Spiderman), who, in Okinawa during the bloodiest battle of WWII, miraculously saved 75 men in a matter of hours without firing or carrying a gun. He was the only American soldier in WWII to fight on the front lines without a weapon, except the simple prayer he uttered before he single-handedly evacuated the wounded from behind enemy lines, under constant enemy gunfire and artillery bombardment.
American Addiction Centers' First Responder Lifeline program takes on both addiction and the emotional costs of combat and responder service. The First Responder Lifeline program can be found at five American Addiction Centers' facilities across the nation: Greenhouse Treatment Center, Dallas, TX, Sunrise House Treatment Center, Sussex County, NJ, Desert Hope Treatment Center, Las Vegas, NV, Recovery First West Palm, Fort Lauderdale, FL, Clinical Services Rhode Island?—?Greenville/Portsmouth/South Kingstown, RI. For more information, call (888) 902- VETS (8387).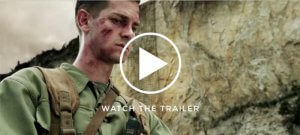 Hacksaw Ridge is directed by Mel Gibson (Braveheart, The Passion of the Christ) and also stars Sam Worthington, Luke Bracey, Teresa Palmer, Hugo Weaving, Rachel Griffiths and Vince Vaughn.