Blue Cross Blue Shield of Massachusetts is In-Network with AAC
Blue Cross Blue Shield of Massachusetts for Drug & Alcohol Rehab
Yes. Blue Cross Blue Shield of Massachusetts covers drug and alcohol rehab.
American Addiction Centers (AAC) aims to provide you with the most current and updated information on addiction insurance coverage.
* These fields are required

Do Rehabs in Massachusetts Accept Blue Cross Blue Shield (BCBS)?
Blue Cross Blue Shield (BCBS) is a nationwide insurance provider that may cover rehab for drug and alcohol addiction depending on your plan and individual needs.
What Addiction Treatment Does BCBS of Massachusetts Cover?
BlueCross BlueShield of MA may be able to partially cover drug or alcohol rehab programs. Depending on your plan and level of coverage, your insurance may cover at least part of the cost of:
Medical Detox – Helps you safely go through the withdrawal process while you get rid of the harmful substances in your body. A medical detox uses medications or therapies to help you manage any potentially harmful side effects.
Residential or Inpatient Treatment – Patients will stay at the treatment facility overnight and receive care 24/7. This is a more intensive form of treatment as patients are able to focus solely on their recovery.
Outpatient Therapy or Rehab – Outpatient rehab allows patients to live at home and carry on with their day-to-day duties. Treatment will take place in different settings and the level of intensity will vary depending on the individual.
Intensive Outpatient Programs (IOP) – An IOP is ideal for a person who does not need 24/7 medical supervision and has work or family commitments they cannot leave. The level of care is higher than in a standard outpatient program and will involve group or individual therapy for a certain number of hours per week.
Partial Hospitalization Program (PHP)- Also known as day treatment, PHPs do not require a patient to stay overnight but have a similar structure to an inpatient or residential program.
Does BlueCross BlueShield of Massachusetts Cover Mental Health & Co-Occurring Disorder Treatment?
Co-occurring disorder treatment such as treatment of depression or anxiety as well as addiction treatment may be covered under mental or behavioral health services. Depending on your level of coverage, mental health treatments may at least be partially covered. Co-occurring disorder is sometimes referred to as dual diagnosis and is similar in the way that it means a person struggles with a substance abuse problem as well as a mental health issue.
BCBS of Massachusetts may be able to partially cover co-occurring or dual diagnosis treatment. When looking at rehab facilities, always check to see if they offer a treatment program that addresses existing mental health conditions as well as drug or alcohol addiction.
About BlueCross BlueShield of Massachusetts
BlueCross BlueShield of Massachusetts Headquarters is located in Boston, Ma. BCBS of Massachusetts (BCBSMA) may be able to cover at least some of the cost of medical detox, inpatient or outpatient rehab, or more long-term residential treatment programs. There are many substance abuse treatment facilities in Massachusetts that accept BCBS, but coverage will depend on the rehab center and your individual plan.
From January to September 2021, there were 1,211 opioid-related overdose deaths in Massachusetts.1 It is crucial for individuals to find help for addiction so they can get the support they need. American Addiction Center's (AAC) AdCare Treatment Hospital, is a local Drug and Alcohol Rehab Center in Worcester, Massachusetts that may be able to accept BCBS Massachusetts. Check what you will and will not be covered for with BlueCross BlueShield of Massachusetts before going into a treatment facility or rehab program.
Rehabs That May Accept Blue Cross Blue Shield of Massachusetts Insurance
American Addiction Centers (AAC) owns and operates facilities at various locations nationwide to provide you or your loved one addiction and mental health care.
About The Contributor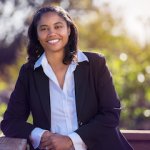 Nitara Osbourne, M.Ed., is an award-winning writer and Content Specialist at American Addiction Centers.
---