Top Reasons to Choose Laguna Treatment Hospital in California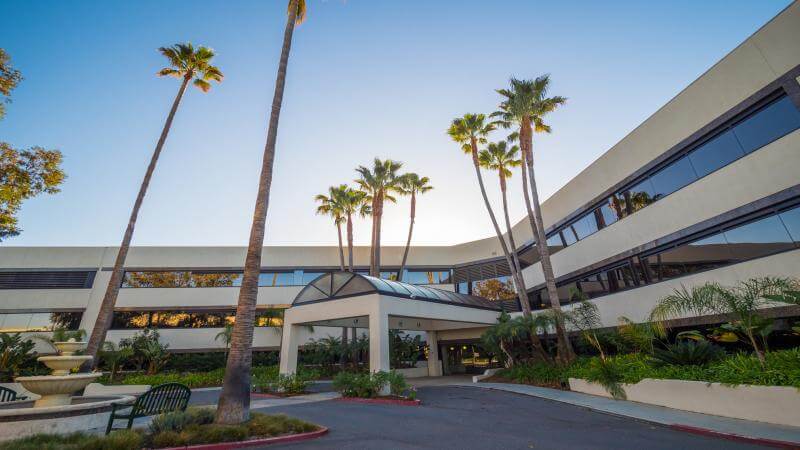 We are located in the premier location of Orange County, California.

Laguna Treatment Hospital is a serene and beautiful place to begin the most important journey of your life: the journey to recovery. Located in desirable Orange County, we are surrounded by palm trees and glowing sunsets. We are a short drive from both Los Angeles and San Diego, and are only a 15-minute drive to pristine Laguna Beach and the gorgeous tide pools.

We offer comfortable, hotel-style accommodations and amenities.

You'll feel at home at Laguna Treatment Hospital with features including a warm and welcoming lobby, common areas with outdoor air patios, full-sized, and upgraded queen size beds. You'll have the option to upgrade to a private room with a mini-fridge, microwave, Keurig machine, and big-screen television. Guests have access to an on-site pool, computers, Wi-Fi, basketball court, ping-pong tables, and fitness area.

We offer multiple levels of care personalized to your individual needs.

Whether you need a medically supervised detoxification program to overcome the symptoms of withdrawal, or are looking for a live-in inpatient or residential program, we have the program for you.

We offer 24/7 medical monitoring during detox.

You can rest assured that we take your safety extremely seriously. Our medical detox patients are medically monitored around-the-clock by a staff of registered nurses.

Our staff is outstanding, supportive, and qualified to meet your needs.

Our care team of doctors, nurses, case managers, and facility administrators are qualified and ready to meet your needs. Laguna's compassionate and friendly staff understand your struggle. Over 40% of our direct care team members have personal experience with addiction and recovery and empathize with the experience of our guests in treatment.

Our high standards in providing quality care have afforded us various licenses and accreditations.

We are uniquely licensed as a Chemical Dependency Recovery Hospital by the California Department of Public Health (CDPH). We are also accredited by the Joint Commission. These licenses and accreditations ensure that we meet quality standards, have highly trained staff, provide medically monitored treatment technology, and 24-hour nursing care.

We are committed to maintaining professionalism and privacy.

Your privacy is our top priority. All staff are trained in keeping your treatment experience confidential and respected, and you can trust that our staff to be compliant and professional 100% of the time. We comply with the strictest HIPAA laws. Even family members will not receive information about your treatment without your express permission. You'll never have to worry about your privacy when you come to Laguna Treatment Hospital to recover.

We work with your individualized needs to guide your recovery process.

Our patients make our program what it is. We wouldn't have the quality program we do without the investment of our patients and their families. More than 60% of American Addiction Centers' alumni report being abstinent from all substances at 12 months post-treatment, and this reflects the commitment of our patients and alumni to their recovery. Many of our alumni even come back to work for us! It is a joint effort to make our program as successful as it is, and we invite you to come work with us to put addiction behind you.

Did you know your insurance provider may be able to cover all or part of the cost of rehab?

The cost of rehab may deter people from finding treatment, but many insurance providers may be able to help foot the bill. Find out if your insurance provider may be able to help you cover the cost below.