What Do Rooms Look Like in Rehab?
A Typical Room in Rehab
A typical room in rehab will vary based on the facility and level of care needed for the person attending treatment. At American Addiction Centers, we have some rehabs that offer single occupancy or private rooms, as well as double occupancy (2 person) rooms. Bed sizes and room types may vary from apartment and cabin-like living quarters to a more clinical hospital-like setting.
Amenities that may be included in a room at rehab are:
One to two beds, typically twin or double sized
A bathroom
A TV
A dresser or closet
As mentioned previously, this will depend on the rehab you attend, while some may offer the items above at the room level, others may have TVs in a common area and bathrooms shared amongst more people.
Men and women are typically separated at the room, apartment, or floor level, though some activities and therapies may be co-ed.
Images of Rooms in Rehab
The following are images of rehab rooms at some of our own facilities so you may get an idea of what to expect.
Example of a room at Greenhouse Treatment Center.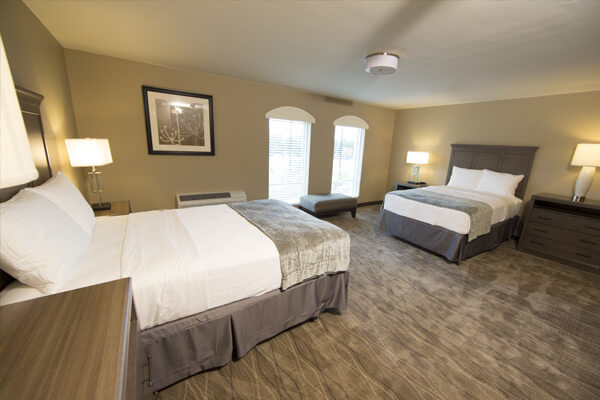 Example of a room at Desert Hope Treatment Center.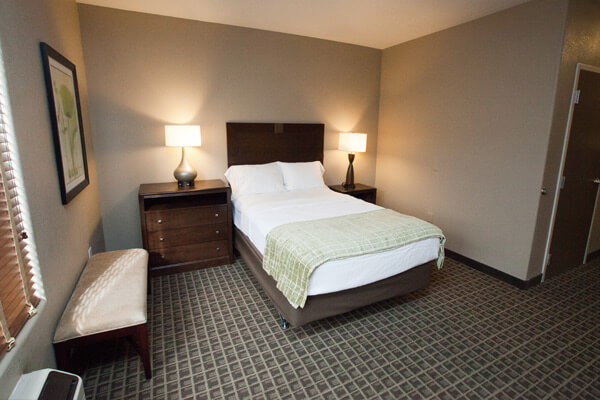 Example of a room at Laguna Treatment Hospital.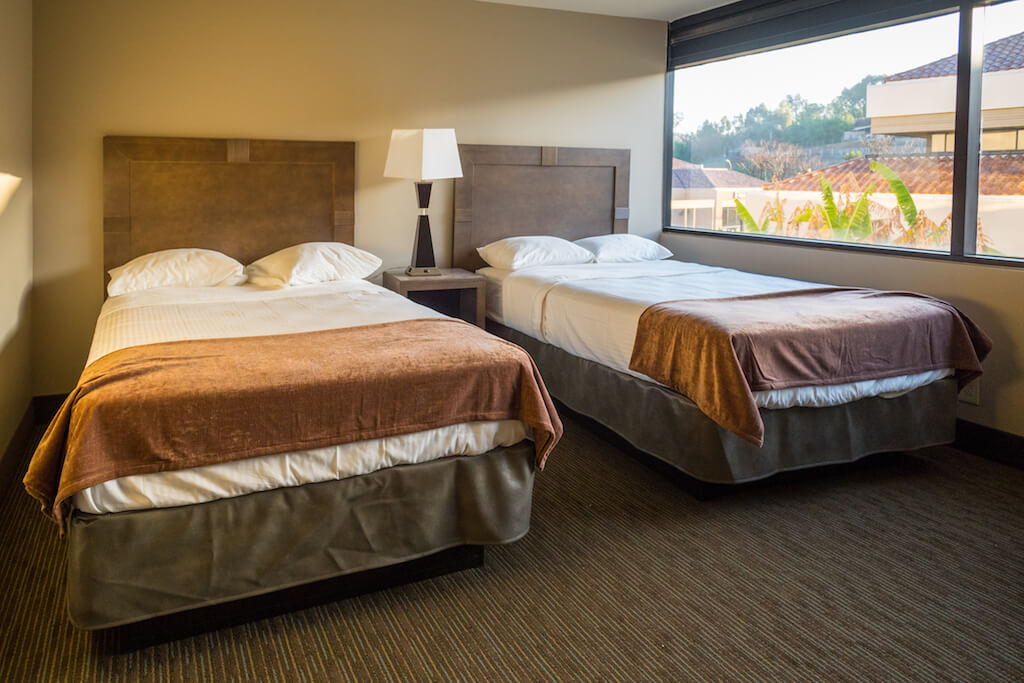 Video Tour of Our Facilities
See more about our facilities in the video below.
Are There Private Rooms at Rehab?
This will depend on the rehab in question. Many of our rehabs have private rooms available, though they may be at an extra cost. Benefits of a private room include:
Privacy
More alone or quiet time
Less shared amenities and space