Massachusetts Drug & Alcohol Rehab Treatment Centers
Instantly find your coverage information.
We'll be able to tell you if your insurance provider is in network with an American Addiction Centers treatment facility.

Massachusetts rehabs for drug and alcohol addiction treatment provide evidence-based and quality rehabilitation programs for those seeking long term recovery from substance abuse on the east coast. If you believe you or someone you love is ready to start their journey to recovery, let American Addiction Centers (AAC) help you find personalized and affordable treatment.
Where is Addiction Treatment Located in Massachusetts?
Massachusetts has a rich history and is a popular tourist location throughout the entire year. Drug rehabs in Massachusetts are scattered throughout the entire state, but larger cities that have higher populations tend to attract more facilities for addiction treatment. These high-population cities include Boston, Worcester, Springfield, Cambridge, and New Bedford. There were a total of 414 treatment facilities in 2018.2
AdCare Treatment Hospital in Massachusetts
AAC's AdCare Treatment Hospital is located in Worcester, Massachusetts and is the only hospital in this city that exclusively treats people with substance abuse issues. We are open and accepting new patients during the COVID-19 (aka coronavirus) pandemic.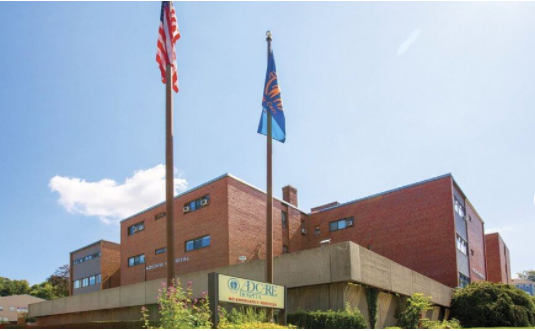 Learn More About AdCare Treatment Hospital
Our program comes with a 90-day brand promise. If you complete 90 days of treatment with us, you can return for a complimentary 30 days of treatment if you relapse.
What is the Cost of Rehab in Massachusetts?
A 2018 report found that the majority of residential drug treatment programs in Massachusetts accept some form of private or state-funded insurance: 2
77% of addiction treatment centers in Massachusetts accept private health insurance.
61% of treatment centers in MA accept Medicare.
80 % of drug rehabs accept Medicaid.
For people who don't have any type of insurance, Massachusetts rehab centers offer sliding fee scale and other payment options, such as state-funded rehab centers and free rehabs.2 For example, besides accepting many major private insurance plans through large companies such as Aetna, AmeriHealth, and United Healthcare, AdCare Treatment Hospital also accepts Medicaid and MassHealth. We also may assist people who don't have insurance with financial options such as private payments, payment plans, and more.
Do Rehab Centers in Massachusetts Treat Alcohol and Drug Addiction?
Certified drug and alcohol rehabs in Massachusetts treat all forms of addiction. Whether you are struggling with an addiction to cocaine, meth, opioids, alcohol, marijuana, or another substance, you can receive evidence-based treatment at an addiction facility in Massachusetts.
Most rehab centers in Massachusetts offer treatment for many addiction issues and have unique programs for treating a wide range of populations. Although some facilities may target one type of addiction or a certain population of those struggling with addiction, this usually isn't the case.
Other Ways to Get Help & Massachusetts Resources
Massachusetts offers other free resources for those struggling with a drug or alcohol addiction, such as the following:
Common Massachusetts Rehab & Addiction Statistics
There are 283 outpatient rehab facilities in Massachusetts.2

Of these outpatient centers, 239 are regular centers.
Of these outpatient centers, 171 have Methadone/buprenorphine maintenance or naltrexone treatment.
Of these outpatient centers, 77 are intensive rehab facilities.

There are 133 residential (non-hospital) rehab treatment centers.2

45 are short-term rehabs and 99 are long-term rehabs.

There are 37 hospital inpatient facilities in Massachusetts.2
Heroin and other opiates make up the substances that the largest number of people (53,644) are admitted for in MA.1
Find Drug & Alcohol Treatment Centers Near You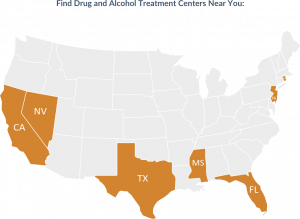 Massachusetts Rehab Frequently Asked Questions

References