Addiction Talk Episode 28: Ariana Ruiz
Joining "Addiction Talk" is TikTok influencer Ariana Ruiz. Ariana has gained a massive following on the platform primarily because of her relatability - the cooking content she's known for is simple and straightforward, she's a young parent of two daughters, and like many people across the country, stressors during the pandemic caused her to relapse. Ariana's marijuana use began at 11 and at 14, she was drinking and experimenting with other drugs. By 16, she was addicted to cocaine. After becoming pregnant with her first child at 19, she was able to stop her use, but an event during the pandemic changed everything. In 2020, her daughter suddenly developed a neurological problem and could no longer speak. Her child's condition in addition to abuse she was experiencing in a relationship at the time led her to turn to cocaine once again. It wasn't until she overdosed in 2021 that she decided to seek help. In November 2021, Ariana removed cocaine from her life and her work has flourished. In just over a year, she's gained nearly three million followers. Now, her daughter has fully recovered and is often featured in her videos.
Subscribe to Get The Latest Addiction Talk Videos
Addiction Talk Details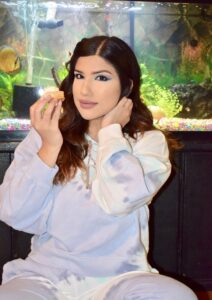 Ways to Get in Contact With Us
If you believe you or someone you love may be struggling with addiction, let us hear your story and help you determine a path to treatment.
There are a variety of confidential, free, and no obligation ways to get in contact with us to learn more about treatment.