5 Christmas Gifts for Those New to Recovery
Like Christmas, recovery is a period of time to celebrate. Choosing each day to not drink or to not use drugs is equally as important as the moment when help was sought in the first place. The best Christmas gifts for someone new to recovery are the ones that show them how much you care.
For those with substance use disorders, recovery is a process through which individuals live self-directed lives, work towards reaching their full potential, and improve their health and well-being.
At American Addiction Centers, the nationwide leader in addiction treatment, we provide medical detox and treatment for substance use disorders for those in need. With our compassionate and licensed team of professionals, you'll be cared for in a safe environment. If you find yourself struggling with an addiction to substances, please reach out for help.
Gift Ideas for your Loved One in Recovery
Christmas can be such an exciting time of the year! People tend to show kindness and good will towards one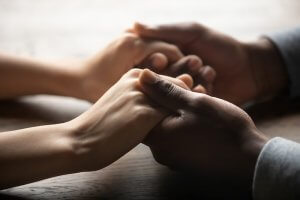 another. The holidays bring people together. And although the latter may look a little differently this particular year with family and friends having to come together virtually, the sentiments are still there.
5 gift ideas for those in recovery:
Gift Cards. These are great gifts because it allows you to provide a specific cash amount without the risk of the newly-in-recovery loved one being tempted to use actual cash to buy drugs or alcohol. Plus, this allows you to give them resources to buy items that they may need while giving them the freedom to pick out a gift with their own style.
Gadgets (unrelated to drug use). Those who've abused drugs have a tendency to enjoy doing things with their hands. Stress balls, spinners, or even puzzles could serve as useful stocking stuffers.
Share a rewarding experience. Try a new experience that allows you to bond with your loved one. A new restaurant (avoid ones with alcohol), a museum, an outdoor activity (like bungee jumping or riding in a hot air balloon).
Self-help resources. Be sure to do your research to ensure the content that you "gift" may potentially resonate with your loved one. Whether it's a seminar, a book, or an audio, you want this to be a gift that helps them with bettering their life without judging them for their decisions.
Media. Give the gift of movies, music, or books (autobiographies of celebrities that have overcome their addictions) to show how others have successfully overcome their substance abuse.
Life in Recovery
Recovery is different for everyone. With help, individuals with substance use disorders can overcome their addiction, and rebuild their social function and health. The state of being in recovery is when those changes and values willingly become part of their lifestyle.
And if you or a loved one is battling an addiction, there are resources available to help you achieve long-term sobriety and to live a healthy and productive life, starting this holiday season and beyond. Don't let a battle with substance abuse hinder you. Please reach out to get the help that you need today!