A Look into the Drug Culture in College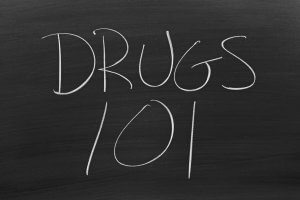 It is an inescapable truth that there is a thriving drug culture on college campuses all across the country. It is something that parents and young adults alike, should prepare for. The dangers are the same, whether students are staying close to home or heading thousands of miles across the country. College is likely their very first taste of freedom and with that freedom, comes the responsibility to be educated about what may lie ahead. 
Let's take a look at the contributing factors of drug use in college and the culture that encompasses it. 
Sports
You would think that sobriety would be a necessity while playing sports, but steroid use is a very real pressure on aspiring athletes. At the NCAA (National Collegiate Athletic Association), on average One in 38 players football players test positive for Anabolic steroids. 
The statistics are much lower when you look at the everyday pressures that are put on players. One in five males between 18-25-years-old consider taking PEDs (Performance Enhancing Drugs). Many believe it is the only path to success if they want to become a professional athlete. 
Academics
There is a lot of pressure on college students to score a high GPA. This is not always exclusively self-inflicted pressure, either. This can be a requirement of college scholarships, financial assistance, or a masters program they hope to get into. 
Prescription drugs such as Adderall and Ritalin, are often used in order to increase focus and provide better concentration on exams. They can also help students stay up later cramming for a test. 
According to The Yale Tribune, there are geographical elements at work, as well. While students in Rocky Mountain colleges use these types of drugs an average of 25% (basically one in four students), that number increases in New England colleges. There, on the east coast, that number is higher at around 40%.    
Socialization  
Trying to fit in can cause enormous pressure on young adults who are still learning how to navigate the world. Drugs and alcohol can give them a false sense of security. It's as if they can suddenly talk to anyone and all of the insecurities they were hiding behind, have finally been lifted. In reality, they are playing Russian Roulette with their life.
Many young adults mix prescription drugs and alcohol while they are at parties. Having sedatives and stimulants interact can have deadly consequences. This is a cocktail that can cause the heart to stop completely. 
While the excruciating difficulty of suffering from anxiety and social disorders cannot be dismissed, the danger that drugs and alcohol expose students to, is too high a risk for a few hours of feeling a little more comfortable. 
Roughly 20% of college students meet the criteria for addiction. This means that one in five students with substance abuse issues could benefit from rehabilitation programs like sober living or in-patient rehab treatment. This makes the drug culture in college something we must all pay attention to. 
Sources:
https://campuspress.yale.edu/tribune/college-students-continue-abusing-adhd-medications/

https://www.niaaa.nih.gov/alcohol-health/overview-alcohol-consumption/alcohol-facts-and-statistics