Amidst the Pandemic Mental Health Ratings Drop
Let's face it; 2020 hasn't been a particularly good year by any metric. For Americans, having to contend with the first pandemic in nearly a century, routine protests, and a stressful election season has taken a toll on mental health ratings. Reports of mental health and wellness have dropped nearly nine points since 2019, the lowest number seen since the Great Recession. This present a potential problem for those working in the addiction treatment industry, as those who struggle with mental health disorders like anxiety or depression may be at risk for developing an addiction.
Mental Health Ratings Drop in 2020
A recent study released by Gallup found a nine-point decline in American's assessment of their mental health. While the ratings have tended to fluctuate between 80% and 90%, 2020 saw the percentage of Americans reporting their mental wellness as excellent to good dropped to 76%. This is a worrying development, as the decline appears to be abrupt. The only silver lining appears to be the Americans are still reporting they feel they are in excellent physical health.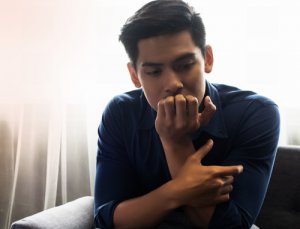 The main reason for the decline in mental wellness appears to be the coronavirus pandemic. As most Americans face some kind of lockdown, the economic and social disruption appears to be having a negative impact on mental wellness. While it's no doubt difficult to maintain mental wellness during isolation, the study notes that certain groups who manage to adapt social interactions to the realities of social distancing reported less of a drop.
Regardless, the fact that mental health ratings dropped in 2020 may foreshadow difficult times for those who treat mental illness and addiction.
Addiction and Co-occurring Mental Health Disorders
Addiction seldom strikes alone. Many cases of addiction are directly linked to co-occurring mental health disorders. In fact, most individuals who struggle with one disorder, be it a substance use disorder or a mental health condition like anxiety disorder or depression, will develop another condition at some point in their lifetime. While evidence to suggest that addiction can directly cause a co-occurring mental health disorder or vice versa is debated, it's generally accepted that an addiction can worsen a mental health disorder.
Additionally, a co-occurring mental health disorder can worsen an addiction. This is especially true if one's addiction develops in place of a coping mechanism for a mental health disorder. For example, a person with generalized anxiety disorder may seek out alcohol as a way to lessen the anxiousness they feel in certain situations. If this behavior escalates, they may lean more and more on alcohol as a coping mechanism. If this behavior continues to worsen, the individual may develop alcohol use disorder, or alcoholism.
Is Addiction on the Rise During the Pandemic?
Will the declining rates of mental wellness correlate to and increase in addictive behaviors? The data sets are still new, and there aren't any studies out to support this claim. However, some studies have found that drinking during the pandemic is on the rise, particularly for older Americans. Indeed, the average American adult spent 172 hours drunk during the early weeks of the lockdown in Spring of 2020. While increased drinking doesn't always lead to addiction or co-occurring disorders, the trend is worrying nonetheless.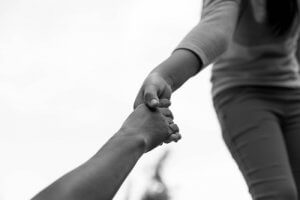 Further, it's important to know that those who are struggling with addiction and a co-occurring disorder don't need to suffer in silence. American Addiction Centers remains committed to providing critical care for addiction and co-occurring mental health disorders, even during the pandemic. Our new safety measures can give you or your loved on the peace of mind during treatment. If you're ready to start your journey to recovery, reach out to us by calling the toll-free hotline number at the top of the page.