The Rocky Ride of College Drug Dealing
September 14, 2016
To hear Josh tell his recovery story, check out his 
Far From Finished
podcast episode. Far From Finished is a podcast series that shares the unfiltered, real-life stories of people in recovery. Please join us every Monday as we introduce a brand new episode of Far From Finished.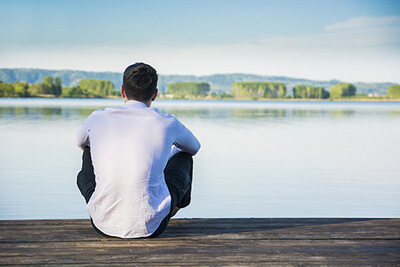 College kids dealing drugs is not news, even though it hits the news every few years.
 
Under the shadow of the New York Times, prestigious Ivy League school Columbia University gets its unfair share of the headlines – New York Times article in 2005 on students using Adderall to compete; story of a large, if not exaggerated, NYPD "sting" in 2010…
In addition to the appeal of an Ivy League fall from grace, we hear about college drug dealers when the story showcases some egregious "stupidity" or when it demonstrates some new use of technology. In the 2015 case of a Columbia U student dealer receiving his drug payments through Venmo, we get all three. When the alleged Venmo entrepreneur Michael Getzler was arrested, the Venmo policy of sharing transactions publically had Getzler's buyers nervous.
The young college drug dealers in many of these stories report having started their "careers" in high school – saying that college dealing was an easy transition, an extension of what they were already doing.
The anonymous dealer "Robbie," in a 2015 Vice article, started dealing in grade 10.
I kind of continued doing that through high school with bigger portions until I got to university. That's when I realized how much money I really could be making."
Robbie was keeping $500-600 for every 5 ounces he moved.
The Trouble with Dealing and Using…
The story of American Addiction Centers' alumni coordinator, Josh Zeises, follows a similar pattern.
---
Josh began drinking and smoking pot at age 12. By 14, he was dealing.
"By the time I was 16 years old it was pills, it was cocaine," Josh says in his Far From Finished podcast. The podcast series, narrated by AAC alumni, highlights the real life addiction struggles of many people now living successful lives in recovery.
"I will say that I didn't have to scrape up ways to get money to support my habit," Josh tells us in his story. "I was doing $4 – 500 worth of drugs a day and it wasn't a problem."
In fact, Josh was living high – in every sense of the word – buying his girlfriend expensive gifts and spending weekends in high-end hotels in New York. Like Michael Getzler, Josh also had an easy social circle and an open invitation to parties.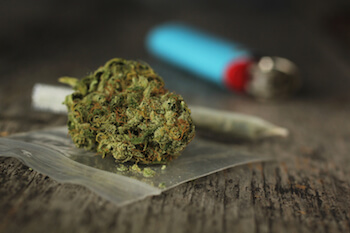 The Story of a Former Pot Dealer
For Getzler, dealing seems to have fulfilled Santa Clause aspirations.  In an anonymous Op Ed, imputed to Getzler by campus cognoscenti, the author speaks with elation of his man-on-campus status:
"… jaded seniors, GS students, [student council] members, resident advisors, Spectator writers, a couple of my own TAs, and probably someone from every sizable demographic on campus—they have all come to me in the last few days for their various fixes. And I love every second of it…. I find something so fulfilling and exciting in being the person that people rely on for fun."
The problem for Josh Zeises was that along with the cash and the social access, he wasn't just smoking the odd dub, as did "Robbie," who had already begun tapering down his operations in preparation for graduation. Nor would Josh's need for drugs let him casually drop dealing as a senior, the way Getzler allegedly planned to in his Op Ed:
"And yet, despite how exhilarating a ride it has been, I'm calling it quits… if any law enforcement group were to turn its focus back on our campus, I would be a top target."
Josh had realized when he was a college freshman that he had a problem. He was mixing highs – alcohol, Xanax (a prescription anti-anxiety med) Oxy (Oxycontin, a prescription opioid analgesic) were mainstays in his daily cocktail – and he had to be high every day.
Besides, as a college dealer, Josh probably got the best trade on his investment. Like Getzler, Josh went through college with ease – but not just financially and socially. Being high all the time, not to mention dealing, traveling, partying – Josh would come to rely on "a little help from his friends" to get through his academics.
"If we had an attendance grade, I'd have somebody sign me in. If there was a paper due, I'd pay someone to write my paper. If there was a test I would pay somebody to let me cheat off them. I would make sure I'd take classes with group projects…people I could bribe." – Josh
Most college dealer stories don't end well. Getzler was arrested just as he was trying to get out.
In Josh's case, the dealing may have enabled his addictions. "I think that it [selling] enabled it [using] to go on longer. The more I used, the quantities got more."

Josh managed to cobble together a path to his college graduation. And then at 22, he graduated to heroin. He would spend the next year down that sinkhole, which included more than one trip to rehab, a return to drugs, a kind of maintenance roller coaster that landed him a great job as a financial partner and eventually lost him the job.  As Josh says in his podcast story:

"It ended up with me living with some friends who weren't into the same lifestyle as me. We were robbed. One of the local gangs had picked up on my selling and were watching the house and weren't OK with that happening on their territory. A group of armed masked men broke in, beat up my friends, tied them up and threw them in the bathroom and took everything. They had to chew the zip ties off their arms to get free."
From his freshman year, drug dealing had taken Josh on a ride from man about campus to man obsessed with his next heroin hit, contemplating suicide. And still it took 5 months in treatment and 6 months in sober living before Josh could leave the drugs behind.

From Dealer to Healer: Josh Promotes Recovery at American Addiction Centers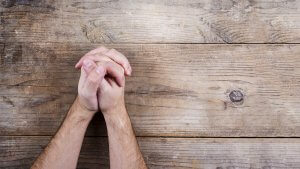 Josh admits that he probably wasn't ready to stop using drugs as a college freshman, however stunned by the power of his drug dependence. But still, he wonders how his life might have gone if, as that college freshman, he had had ready access to more information from someone who had gone down the same path. Three years later, College Graduate Josh had little choice and no power against addictive forces.
"Graduation from college, most of my friends went on and the partying dwindled, but for me I was so wrapped up within the grips of addiction that I had to feed that monster."
American Addiction Centers runs over a dozen facilities across the country, helping people like Josh, who have gone too far with drugs. Now with many sober years behind him, Josh works with American Addiction Centers. He offers his support to those in recovery to prevent relapse or to pick them up if they fall. He speaks in high schools because he wants young people to know what they're dealing with.
Call
Anytime


We're Here For You

Consultants available 24/7
"My hope is, to any young person that's struggling, to give them a message of hope that I never received," Josh says.
He encourages young people to call the
AAC helpline with any questions
, even though the common misconception is that helpline phone numbers are for someone in a crisis or someone looking for a treatment facility.
The fact is that the American Addiction Centers helplines are answered by live people who are most likely in recovery themselves, like Josh. They've lived the hard struggles with addiction; they have valuable information. AAC helplines have provided useful information to many who simply had questions, whether they were heading to treatment or to a serious substance use disorder.
Josh urges young people to call the American Addiction Centers helpline because he suspects he'd have wasted less time in drug addiction had someone given him the stark, solid facts early on. AAC helpline is not about convincing people to stop their habit or about judging them for continuing to use, it's about empowering people to make the best, safest choice possible for their situation.
"To reach out," Josh says, "so they will have some have some insight to know what they're actually dealing with, puts the ball back in their court."