How to Stay Sober if Your Friends Drink
Whether you've been in recovery for years or you've just started the path to sobriety, you probably know how hard it can be to stay sober if your friends drink. After all, alcohol isn't known as one of the most commonly used social lubricants for nothing. One of the most difficult things about getting sober can be learning to socialize without alcohol. So what can you do if your friends drink, and how can you find sober friends in recovery?
Find Sober Friends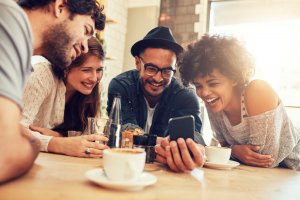 You don't have to give up your old friends just because you've stopped drinking. However, if the common bond with these friends was alcohol, you may want to take a closer look at the benefits of maintaining those relationships. If drinking was the only reason to hang out, then you might be better off deciding to make sober friends. If you don't already, you could start going to self-help support groups like Alcoholics Anonymous (AA) to find a different crowd of people. Those you meet at recovery meetings may know what it's like to be in your shoes.
You could spend more time engaging in other, healthier activities, such as sports or hobbies. Activities and hobbies like these can help you find sober friends. Real friends will celebrate your sobriety, not make fun of you, harass you, or pick on you because you've stopped drinking.
Set Firm Boundaries
It's up to you to set healthy boundaries with the people in your social circle. You don't have to stop going to restaurants, parties, or even bars, providing that you're able to choose healthier, nonalcoholic beverages and that you establish ground rules. Inform your friends in advance that you're no longer drinking, let them know what kind of support you need, and explain that you're committed to maintaining sobriety. If they don't understand, it might be time to make sober friends.
Be Aware of Your Triggers and Have a Plan
Triggers are any event, person, place, or thing that make you feel like drinking again. Triggers can be different for everyone but might include places where you used to drink, people you used to drink with, stressful situations, or difficult emotions like frustration or anger. When you feel triggered by friends who drink, it's important to have a plan so you don't relapse. Some of the actions you can take can include avoiding activities that are all about drinking, not keeping alcohol in your home, leaving the situation and calling your sponsor, distracting yourself with conversation, texting a sober friend, going for a walk, or engaging in another activity that keeps your mind off alcohol.
Maintain Your Commitment to Sobriety
Admittedly, peer pressure can be difficult to withstand. You might feel envious of friends who seem to be having fun when they're drinking. But if you can keep in mind your "why" for not drinking, you might be better equipped to deal with the "how."
Remember waking up with a hangover or having to call in sick to work the day after a night of heavy drinking. Think of all the ways alcohol has negatively impacted your health, well-being, relationships, and overall life. Then recommit to sobriety and remember that it really is all about taking things one day at a time.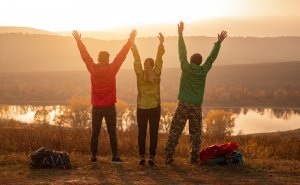 Seek Treatment or Support If Necessary
While the goal is to ultimately avoid relapse, it's important to realize that relapse is a part of recovery. If a relapse happens, don't beat yourself up. Remember that addiction is a chronic relapsing disease, just like other chronic diseases like asthma or high blood pressure. The National Institute on Drug Abuse points out that addiction relapse rates are around 40-60%, whereas high blood pressure and asthma have relapse rates of around 50-70%. Relapse is common, and it can take five or six relapses before a person maintains positive changes. Relapse doesn't mean that you've failed. Instead, relapse means that it's time to enter or reenter treatment, attend self-help groups, or seek individual counseling.
If you're ready to start treatment, American Addiction Centers is here to help. Call our free, confidential 24/7 helpline to speak to an Admissions Navigator about the rehab options that are best for your needs.