Stigma: Mental Health & Substance Abuse
It's never a positive sign to be categorized by a negative label. Whether it's the ignorant and stereotypical equivalent associated with race, gender, sexual orientation, or gender identity… or the stigmatizing labels created for those struggling with alcohol use disorders, substance use disorders, or those who have a mental illness. The stigma associated with those struggling with substance abuse or a mental illness may have adverse effects in getting them into treatment.
Stigmatizing the condition of other individuals doesn't encourage them to stop a specific behavior in a healthy and productive manner or to even "get better." Rather it only serves to bring about shame, to hide a part of themselves in order to avoid being criticized, and to avoid seeking treatment for the same reasons.
American Addiction Centers (AAC) is the nationwide leader in addiction treatment. We provide exceptional medical care for those battling drug or alcohol addictions, as well as co-occurring mental health conditions. Our team of compassionate licensed healthcare professionals work with patients in a safe environment to help them to reach long-term sobriety. If you're battling an addiction to substances, please reach out for the help that you need.
Stigma, Language, and Mental Health
Research has demonstrated that stigma creates obstacles to seeking treatment for substance use disorders or mental illness and leads to negative health outcomes. A group of leaders from the National Institutes of Health define stigma as "negative attitudes toward people that are based on certain distinguishing characteristics."
Neuropsychopharmacology is the official publication of the American College of Neuropsychopharmacology and an international scientific journal. In a perspective published in this journal, this same group of leaders from the National Institutes of Health discusses how the use of appropriate language to describe addiction and mental illness can contribute to a decrease in stigma and provide improvement to how these individuals are treated in society and in healthcare settings.
Almost 90% of individuals with substance use disorders and 35% with a serious mental illness don't receive treatment. The authors attribute this "treatment-averse mindset" to "stigma-related bias among clinicians."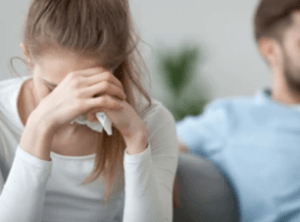 Experiencing stigma may lead to internalizing this mindset. And with self-stigma, this can further lead to low self-worth and low self-esteem. Neither is helpful to an individual battling a substance use disorder, an alcohol use disorder, or facing a mental illness.
Words—whether written or verbally communicated—have the power to influence thoughts, behavior, and even transformation.
Perhaps in our desire to achieve political correctness when referencing stigmatized groups, we may fail to do what's obvious; to show simple decency and kindness to one another. Perhaps that is where the underlying problem is. Encouraging, accepting, and contributing to the well-being of others eliminates the need to be politically correct or to worry about stigmatizing language. Genuine encouragement and acceptance reflect the absence of the negative attitudes, judgements, and verbally abusive words. No one should have to deal with stigma.
If you're struggling with a drug or alcohol addiction, you're not alone. There are people and resources to help you. It's just a matter of you taking one step. At AAC, we're here to walk alongside you every step of the way on your road to recovery. If you're in need, please reach out for help today.