The Pandemic and Second Mental Health Wave
The year 2020 will stand out in history books for decades to come. Scholars will debate the politics and social unjust. Economists will dissect the year's unsteady economy.
But at the helm of it all is an airborne and untamed virus that randomly takes the lives of some while sparing others, but not before leaving its lasting footprints on certain survivors to what appear to be chronic symptoms. Medical professionals will undoubtedly study this for years.
In present day America, we are tired. Constantly bombarded with obstacles and challenges that proverbially suffocate every individual as if each of us has a severe case of COVID-19.
Although we are tired, we fight. Humans fight to survive. But even fighters get mentally drained eventually.
According to the medical journal JAMA, a "second wave" of "death and disruption" is imminent. There is an increase in substance use disorders, as well as mental health disorders. This increase will lead to a rise in drug overdoses and suicide deaths.
American Addiction Centers (AAC), a nationwide leader in addiction treatment, not only treats co-occurring mental health and substance use disorders, but they continue to safely admit patients in need throughout the pandemic.
Following the continual updated Centers for Disease Control and Prevention (CDC) guidelines and providing COVID-19 testing to incoming patients in order to keep their facilities safe for everyone, AAC has made an impact in thousands of lives within this tumultuous year. If you're struggling with a drug or alcohol addiction, please reach out for help.
Connection Between Mental Health and Substance Use Disorder
Mental health consists of the social, emotional, and psychological well-being of an individual. It determines how we relate to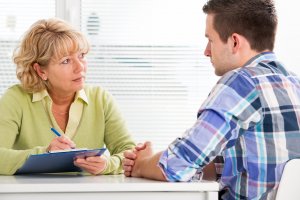 others, how we approach stress, make choices, how we act, think, and feel.
If an individual recognizes a problem in their mental health, it's their behavior, mood, and thinking that is ultimately impacted.
Factors that contribute to mental health problems:
Family history.
Biological factors (genes/brain chemistry).
Life experience (abuse/trauma).
Pre-COVID-19, as of March of 2019, one in four adults with a serious mental health problem was also battling a substance use disorder. When considering treatment, both need to be addressed and treated. This may include talk therapy, medications, support groups, and rehabilitation.
Mental health problems where substance use occurs more frequently:
Anxiety disorders.
Depression.
Personality disorders.
Schizophrenia.
Mentally Handling COVID-19
The CDC-recommended, and often enforced, guidelines in order to keep everyone safe during this pandemic, is ironically the weight that is impacting the mental health of many individuals.
Social distancing and remaining in quarantine with one's own household isolates people from relatives, friends, co-workers, and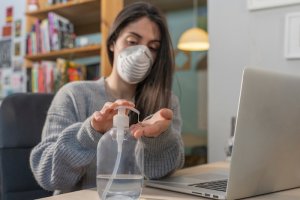 meeting new people in person. How humans cope with tragedy is by coming together. And although there have been many difficult moments in 2020 for families, individuals, businesses, and communities, they aren't able to physically come together as they had been before in the face of adversity.
Uncertainty with employment, education, businesses, access to food, health care, recreational activities, transportation, religious and cultural gatherings have also disrupted many lives.
Possible solutions and approach to mental health:
Screening.
Mental health risk assessment.
Treatment for those at greatest risk for post-traumatic stress and lengthened grief.
This pandemic isn't going away anytime soon based upon what scientists and medical professionals are currently stating. Solutions for everyone's mental health are needed now.
If you are struggling with a co-occurring mental health disorder and a substance use disorder, you're not alone. Please reach out to get the help you need.