Danny Trejo's Success in Addiction Recovery
Danny Trejo has been sober for over 50 years, a staggering length of time in a person's recovery journey.
The famed actor—known for a plethora of hit movies and TV shows including Machete, Con Air, Desperado, Spy Kids, Sons of Anarchy, Breaking Bad, and more—is the most recent guest of American Addiction Centers' (AAC) Addiction Talk, hosted by Joy Sutton.
Watch Tough as Trejo: An Actor's Bout with Addiction on AAC's YouTube channel and read on to learn about his road to recovery, and how his sobriety led to his Hollywood career.
Substance Misuse, Prison Time & Recovery
When you do the math, you realize just how young Trejo was when he was introduced to illicit substances.
At age 8, Trejo was smoking marijuana. By 12, he was drinking alcohol. Just a few years later, he began shooting heroin. And he wasn't only using—he was also selling heroin.
Trejo spent most of his late teens and early twenties in and out of jail. A run-in with an undercover police officer, who he tried to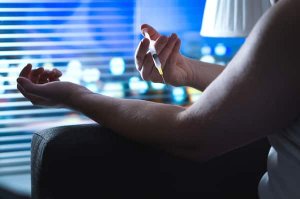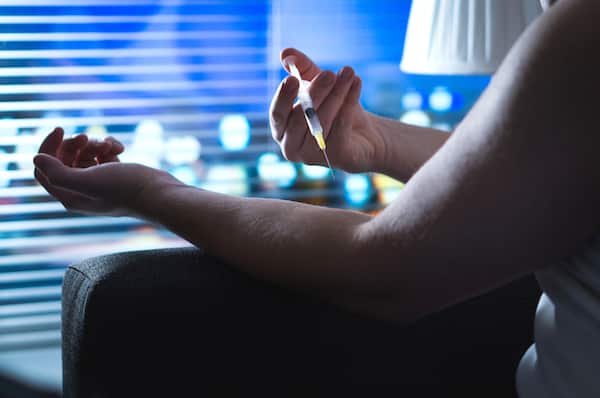 sell heroin to, led him to serve time at San Quentin State Prison in California.
"I used drugs in every penitentiary in the state of California," said Trejo thinking back to his early years. On Cinco de Mayo in 1968, he remembers being hooked on heroin and he was drinking when a riot ensued while in prison. He was sent to "the hole" and he recalls saying to God, "Let me die with dignity. If I gotta, let me die with dignity."
It was during his time behind bars that he decided to pursue sobriety. A former inmate of the prison returned to discuss his own recovery, encouraging Trejo to join the Alcoholics Anonymous meetings.
Trejo accepted. This defining event led him to continue to attend AA meetings after getting out of prison and was the catalyst of him becoming a drug counselor.
Even to this day, Danny is always about helping people. On a recent film shoot that placed him in zero-degree weather in Spokane, Washington, he asked God why did He bring him there.
"All of a sudden, I run into this one guy and he says, 'I heard you about 10 years ago, Dan. I was eight years clean. And then I fell off the wagon. I've been using and drinking for two years.' And I said, well, that's why God got me here. I was wondering, and that's just it. We started talking. He said he's going to use me for inspiration. And I said, use me wherever you want," shares the Machete actor. He gave his number to the young man and offered to be a source of support.
That's the kind of man that Danny is. Always giving back in his own way. He's so appreciative for the times when others helped him.
Sixteen years into Trejo's sobriety, a production assistant got him a job as an extra on a movie set. The PA was battling their own struggles with addiction, and wanted Trejo around to help.
The movie was The Runaway Train, starring Jon Voight and Eric Roberts.
One of the screenwriters on the project happened to be a former inmate that knew Trejo from San Quentin and remembered him as being a great boxer. The screenwriter asked Trejo if he would be open to training Roberts in his fight scenes. Trejo agreed, and this led to more film-related opportunities.
This was only the beginning of Danny Trejo, the actor. Today, he's appeared in over 250 movies and televisions series. And if his successes in the film industry weren't enough, Trejo expanded his brand into a franchise of taco stands with Trejo's Tacos and with the opening of a Trejo's Coffee & Donuts location.
Sobriety & Hope
It's encouraging to know that with support and positive and healthy choices, a productive life is possible for those in long-term sobriety. And Danny Trejo is the breathing definition of long-term sobriety. With his struggles with heroin addiction in the early part of his life, to treatment, recovery, and his successes, his story is one that offers support and encouragement to those who may feel hopeless and discouraged.
If you find yourself battling with opioid use disorder or any other drug or alcohol use disorder, please reach out for the help that you need today.
*Some of the wording from the interview was edited for clarity.