How Past Trauma and Substance Use Intertwine
When studying substance use disorder, it's vital to look at the many reasons why people end up with this condition. What things drive people to use and keep using a substance in the first place? By examining some of the root causes of addiction, clinicians can provide effective prevention and treatment programs. One of the biggest root causes of addiction appears to be trauma. As more research comes out, the relationship between trauma and substance abuse is becoming more clear, as if the need for substance abuse treatment that also address trauma.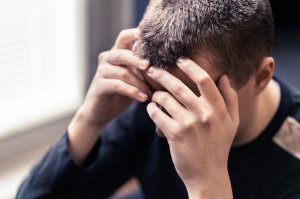 Trauma and Substance Abuse
There isn't just one  cause or reason for addiction. However, some things seem to have a stronger link to substance abuse. One is past childhood trauma. Childhood trauma can stem from any number of things, but the most common causes are physical, sexual, or emotional abuse.
A National Institutes of Health study found a strong correlation between childhood trauma—such as physical, sexual, and emotional abuse—and substance abuse. The study's participants had a long history of addiction to various substances. The breakdown was as follows: 39% had issues with alcohol, 34.1% with cocaine, 6.2% with heroin/opiates, and 44.8% with marijuana. The individuals also all had a history of significant trauma in the past.
Another startling statistic is from the ChildHelp National Child Abuse Hotline. They report that nearly two-thirds of people who seek treatment for substance abuse report being abused as a child.
It's clear that childhood trauma and substance abuse are intertwined. But how and why?
How Does Trauma Lead to Substance Abuse?
Dealing with the adverse effects of childhood abuse can be overwhelming and painful. Young children tend to suppress emotions and memories during abusive episodes, whether they're physical, sexual, or emotional in nature. They may dissociate from their surroundings in order to lessen the pain of trauma. However, dissociation doesn't make the experience disappear. It just becomes buried within them.
Later in adulthood, memories or triggered emotions come flooding back. The person may not remember the exact details but can suffer from mental health conditions such as anxiety or depression due to the abuse.
When faced with painful memories or mental health problems, a person's first response is often to simply cope. Some do this through self-medicating. By using a substance, they discover it can quell uncomfortable emotions and painful memories. The substance serves as a sort of "medicine" because it reduces the immediate pain.
How do drugs or alcohol work as a "medicine" for painful emotions? They provide temporary relief from unhappy and painful feelings by releasing a burst of chemicals such as pain-relieving endorphins into the brain.
In addition, dopamine is triggered in the brain every time we do something that makes us feel positive and good. Dopamine is a chemical that acts to remind us that an experience was rewarding so that we'll do it again. In the case of using drugs, the release of dopamine triggered by drug use works to reinforce the habit of use, leading to addiction.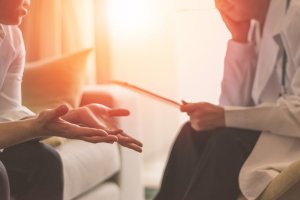 Dual Diagnosis Treatment
Treating trauma and substance abuse together is crucial; if you treat only the substance abuse and don't resolve the underlying issues, there's a high risk of relapse.
A rehab addiction facility that provides co-occurring disorder treatment is ideal. This type of treatment program will address the person's trauma and mental health conditions while also providing a safe environment for detox. Detox and therapy work hand-in-hand to resolve the core issues of substance abuse triggered by trauma.
At American Addiction Centers, we offer a wide range of treatment programs that include trauma-based therapy and co-occurring disorder programs. Our rehab facilities offer evidence-based treatments led by certified clinicians. Get in touch with us by calling our hotline at (866) 470-8412 for more information today.