3 Reasons Why the DARE Program Failed
If you were a grade or middle school student in the 1980's or 90's, you remember DARE. Founded in 1983, Drug Abuse Resistance Education (DARE) was a byproduct of Nancy Reagan's "Just Say No" campaign and America's "War on Drugs". In essence, DARE was the youth-directed arm of these campaigns. Over roughly 15 years, DARE was a hallmark of public education. At its peak in the early 90's, DARE was implemented in 75% of schools and cost taxpayers an estimated $600 million to $750 million a year. Although immensely popular and touted by politicians, parents, and school officials, DARE had one glaring problem: DARE did not work.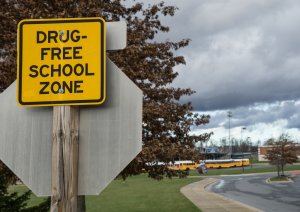 The first (but not the last) major study to indicate the DARE program's failure was conducted by the American Psychological Association (APA). After 10 years of the program's implementation, the APA ran a study of 1002 individuals in their early 20's who participated in DARE in 6th grade. The study found no measurable positive outcomes regarding drug use, attitudes towards drugs, or self-esteem. Beyond the cheesy mascots (Daren the Lion), long lectures, and cringe-worthy catchphrases, why the DARE program failed can be attributed to three fundamental reasons.
1. Public Hysteria vs. Evidence-Based Education
There's a number of reasons why the DARE program failed. However, one contributing factor is the social context in which it was created. In the 1980's, the War on Drugs hysteria was rampaging through the American psyche via paranoid media coverage, the "Just Say No" campaign, and a policy of mass incarceration for drug-related offenses. In this environment, DARE was introduced to school-aged children by police officers rather than substance abuse prevention specialists. As such, the curriculum tended to focus on punitive consequences versus rehabilitative education.
Along with the zero-tolerance mantra of the "Just Say No" campaign, some experts claimed that the presence of uniformed, armed police actually made the program more adversarial than educational, especially for children who had police-involved experiences outside of the classroom.
2. The Politics of Policy
Politics also played a large role in the assumed success, and ultimate failure, of the DARE program. From TV ads to bumper stickers to large-scale events, the DARE program presented a façade of success for years. Policymakers and politicians, as well as stakeholders who profited from selling DARE's curriculum, were fast to dismiss questions of the DARE program's efficacy. In fact, a 1994 study conducted by the National Institute of Justice – the independent research arm of the Department of Justice – was a major point of controversy.
The Department of Justice, which gave federal grants to DARE, ordered for a large-scale report to be conducted by the Research Triangle Institute, the most prestigious research organization of its kind. After analyzing large amounts of meta-data that showed DARE simply did not work, DARE actually resorted to legal action in attempt to squelch the report. DARE's reluctance to incorporate data to adapt its curriculum is arguably one of the reasons why the DARE program failed.
3. A Faulty Curriculum
For over 10 years, the DARE program involved 45-minute lectures that occurred weekly for a few months. For most schools, the program was incorporated in the 5th and 6th grades. Overall, the curriculum explained the risks of drug use and offered tips on how to refuse them. The program also attempted to foster a better image of the police and addressed issues such as self-esteem and peer pressure.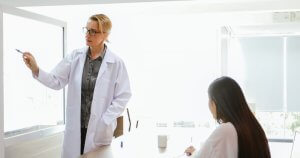 In addition, DARE began creating literature for parents, such as the book, Keeping Kids Drug Free. With its 2000-word glossary of slang terms and questionnaires designed to gauge a child's stress level, the book was out-of-touch at best and an attempt to scare parents at worst. For example, if your child answered "yes" to "did something exciting happen" or if they "tried hard to win a game" in the questionnaire, then parents should be wary of possible drug use. Many critics lambasted the book as borderline fraudulent, while harsher critics reserved that term for DARE itself.
The Future of DARE
Today, DARE has adjusted its curriculum and now incorporates more evidence-based methods. Instead of 45-minute lectures, DARE sessions typically involve role-playing activities, peer interactions, and workshops on decision-making, effective communication, and developing coping skills. Backed by science-based improvements and an expert advisory board, the curriculum has proved to be more effective for school-aged children. Needless to say, it's a daring approach.