Long-term abuse of cocaine
can cause a
myriad of physical problems
. Sometimes, it is possible to reverse the damage done to the body through cocaine or crack cocaine abuse; however, years of abuse may cause irreversible effects. Treating chronic problems leads to a lifetime of medical complications, hospital and doctor visits, and medical bills.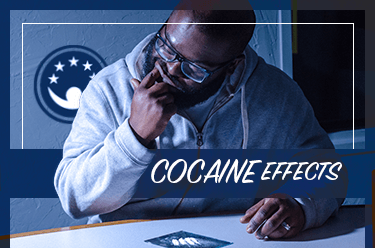 It is important to get help overcoming addiction to cocaine or crack cocaine as soon as possible – not just because of the psychological, financial, and social issues associated with substance abuse, but also because of long-term physical harm caused by the drug.
Cardiovascular damage: Immediate side effects from cocaine and crack cocaine include elevated blood pressure, rapid heartbeat, and vasoconstriction in the brain and throughout the body. This reflects the person's experience of high energy, anxiety, stress, and paranoia. Chronic abuse of both cocaine and crack cocaine can damage the cardiovascular system in several ways, including:

Blood clots leading to heart attack, pulmonary embolism, stroke, and deep vein thrombosis
Angina, or chest pain from tightening of the vessels
Myocardial infarction, or the death of heart muscle from lack of oxygen related to poor blood flow
Permanently increased blood pressure
Tachycardia
Arrhythmia, or irregular heart rate
Heart attack is the leading cause of death among people who abuse cocaine. One report shows it accounts for 25 percent of deaths among people ages 18-45 who have abused cocaine or crack cocaine.