Long-Term Side Effects of Cocaine Abuse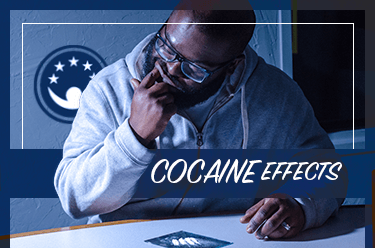 Long-term abuse of cocaine can cause a myriad of physical problems. Sometimes, it is possible to reverse the damage done to the body through cocaine or crack cocaine abuse; however, years of abuse may cause irreversible effects. Treating chronic problems leads to a lifetime of medical complications, hospital and doctor visits, and medical bills.
It is important to get cocaine addiction rehabilitation as soon as possible – not just because of the psychological, financial, and social issues associated with substance abuse, but also because of long-term physical harm caused by the drug.
Heart attack is the leading cause of death among people who abuse cocaine. One report shows it accounts for 25 percent of deaths among people ages 18-45 who have abused cocaine or crack cocaine.
More on Long-Term Effects
Additionally, cocaine ages the brain, so dementia risk increases. Long-term memory problems can turn into conditions mimicking Alzheimer's. People who have a higher risk of developing dementia anyway are more likely to trigger this condition earlier in life if they abuse cocaine for a long time.
Last Updated on February 3, 2020