Cigna Tennessee is In-Network with AAC
Do Rehabs in Tennessee Accept Cigna Insurance?
Yes. Cigna Tennessee covers drug and alcohol rehab.
American Addiction Centers (AAC) aims to provide you with the most current and updated information on addiction insurance coverage.
* These fields are required

Do Rehabs in Tennessee Accept Cigna?
Cigna insurance is a worldwide health service company that, depending on your insurance plan, may provide coverage on services ranging from basic health checkups to substance use disorder treatments. Yes, there are a variety of drug or alcohol rehab centers in Tennessee that accept Cigna but coverage will ultimately depend on the facility you choose to attend and your specific policy.
Contact us to learn more about how our nationwide rehab centers near Tennessee can help you overcome addiction.
Check my Cigna Insurance Coverage for Rehab near Tennessee
If you have Cigna insurance, contact an admission advisor at in order to discuss your options, verify insurance coverage, and find treatment. You may also verify your insurance coverage instantly using the form below.
What Addiction Treatments Does Cigna Cover?
Cigna covers a range of substance abuse treatments but keep in mind the level of coverage you receive will depend on your individual plan. Cigna may cover at least part of the cost of:
Outpatient & Intensive Outpatient Programs – Outpatient rehab allows you to live at home or go to school while you receive treatment from clinics, mental health centers or counselors for a certain number of hours per week. Individuals receiving intensive outpatient treatment meet more regularly than in an outpatient program and this provides a higher level of care.
Inpatient & Residential Rehab – Patients will reside at the facility and receive support for 24 hours a day. This allows a patient to focus solely on their recovery and be removed from potentially negative outside environments that may be inhibiting their sobriety.
Partial Hospitalization Programs (PHP) – This type of treatment program will allow you to live at home while you receive day treatment. This is intended for individuals with more severe substance abuse disorders who have a supportive home environment.
Medication Assisted Treatment (MAT) – MAT consists of using medications and behavioral interventions to treat alcohol or opioid addiction.
Does Cigna Cover Mental Health & Co-Occurring Disorder Treatment in FL?
Co-occurring disorder treatment (dual diagnosis) is treatment of depression or anxiety as well as addiction treatment. It may be covered under mental or behavioral health services. Depending on your level of coverage, mental health treatments and associated medications may at least be partially covered. If you're struggling with co-occurring or dual diagnosis disorder, it is important to seek integrated treatment which aims to treat mental illness and substance use disorder together.
There are many drug and alcohol rehab centers in Tennessee that will address co-occurring disorder. If you have insurance with Cigna, check what you will and will not be covered for when going into a rehab facility or treatment program.
Rehabs That May Accept Cigna Tennessee Insurance
American Addiction Centers (AAC) owns and operates facilities at various locations nationwide to provide you or your loved one addiction and mental health care.
About The Contributor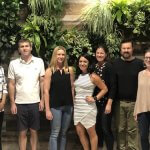 The editorial staff of American Addiction Centers is made up of credentialed clinical reviewers with hands-on experience in or expert knowledge of ad … Read More
---