Cigna is In-Network with AAC
Rehabs in New Jersey That Accept Cigna Insurance
Yes. Cigna covers drug and alcohol rehab.
American Addiction Centers (AAC) aims to provide you with the most current and updated information on addiction insurance coverage.
Check to discover the types of treatment your insurance plan will cover at an American Addiction Center's location

Does Cigna Insurance Cover Rehab in New Jersey?
Cigna health insurance may be able to cover all or at least part of the cost of rehab for drug and alcohol abuse in New Jersey. This will depend on your policy and your location. Cigna may be able to partially cover inpatient or residential rehab, intensive outpatient programs, partial hospitalization and detox.
Sadly, there were 2,780 reported drug overdose deaths in New Jersey from April 2020 to April 2021.1 If you or someone you love is struggling with addiction, a rehab program can provide the support you need to get sober. American Addiction Centers (AAC) has a local facility in New Jersey, Sunrise House Treatment Center, and it is in-network with Cigna insurance. Check your level of coverage with Cigna for rehabilitation in NJ.
What Addiction Treatment Does Cigna Insurance Cover?
Cigna insurance may be able to cover substance use disorder (SUD) treatment in the state of New Jersey. Depending on your plan, insurance may cover at least part of the cost of:
Detoxification – A professional detox aims to manage the discomfort and potentially dangerous side effects that may accompany withdrawal.
Inpatient or Residential Treatment – Inpatient or residential programs offer around the clock support to individuals who are struggling with addiction. Behavioral therapies may be used to help an individual understand why they abuse substances and what they can do to help themselves live a sober life.
Outpatient Rehab – If you have work or family commitments, an outpatient rehab can be a good option to those needing help with their SUD. It offers flexibility with treatment taking place for a certain number of hours per week and the treatment intensity will be tailored to the individual's unique needs.
Intensive Outpatient Program (IOP) – An IOP offers a higher level of care than a standard outpatient program and is recommend for individuals who have supportive home environments. In general, individuals will go to a treatment center three to four times a week, often for three hours per session.
Partial Hospitalization Program (PHP) – Also referred to as day treatment, PHPs are ideal for individuals who need more intensive sessions of therapy and require access to medical care. Compared to other outpatient programs, individuals will have to commit more time to their treatment.
Does Cigna New Jersey Cover Co-Occurring Disorder Treatment?
Cigna may cover co-occurring (dual diagnosis) disorder treatment in New Jersey under mental or behavioral health services. Depending on your level of coverage, mental health treatments may at least be partially covered.
Sunrise House Treatment Center in NJ offers co-occurring disorder treatment and will address your substance use disorder (SUD) and mental health disorders simultaneously. Check your level of coverage with Cigna for co-occurring or dual diagnosis treatment in New Jersey.
Not Sure if You Need Rehab?
Take our free, 5-minute substance abuse self-assessment below if you think you or someone you love might be struggling with substance abuse. The evaluation consists of 11 yes or no questions that are intended to be used as an informational tool to assess the severity and probability of a substance use disorder (SUD). The test is free, confidential, and no personal information is needed to receive the result. This assessment can be used by anyone living in or outside the state of New Jersey.
Our Other Treatment Centers Near You
About Cigna Insurance
Cigna is a global health services company with 17 million global medical customers, Medicare Advantage plans in 16 states and Washington, D.C., and Medicare prescription drug plans in all 50 states.2 Cigna offers various "metal levels" of plans (Bronze, Silver, Gold, and Platinum) that vary in premium costs and out-of-pocket expenses to suit your individualized needs. Any Marketplace plans cover the 10 essential health benefits defined by the Affordable Care Act, one of which is mental health and substance use disorder (SUD) services.3
Rehabs That May Accept Cigna Insurance
American Addiction Centers (AAC) owns and operates facilities at various locations nationwide to provide you or your loved one addiction and mental health care.
---
We're committed to your recovery
When you invest and successfully complete 90 consecutive days at an American Addiction Centers facility, we believe that you have created the most solid foundation for your long-term goals of sobriety.
In the event that you experience a relapse, you are welcome back for a complimentary 30 days of our treatment*
Learn about our brand promise
*Terms and conditions may apply, and results may vary.
---
About The Contributor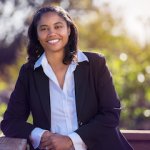 Nitara Osbourne, M.Ed., is an award-winning writer and Content Specialist at American Addiction Centers.
---