Humana is In-Network with AAC
Rehabs in Mississippi That Accept Humana Insurance
Yes. Humana covers drug and alcohol rehab.
American Addiction Centers (AAC) aims to provide you with the most current and updated information on addiction insurance coverage.
Check to discover the types of treatment your insurance plan will cover at an American Addiction Center's location

Does Humana Cover Rehab in Mississippi?
Humana insurance may be able to cover all or at least part of the cost of rehab for drug and alcohol abuse in Mississippi. This will depend on your plan details and other significant factors. Humana health insurance may partially cover detox services, residential or inpatient treatment, outpatient rehab, and medication-assisted treatment.
Sadly, there were 638 reported drug overdose deaths in Mississippi from May 2020 to May 2021.1 If you or a loved one is struggling with addiction issues, a rehab program can help you achieve and maintain sobriety. American Addiction Centers (AAC) has a local rehab facility, Oxford Treatment Center, and it is in-network with Humana insurance in MS. Check your level of coverage with Humana for rehab in Mississippi.
Rehabs in Mississippi that Accept Humana
What Substance Abuse Treatment Does Humana Insurance Cover?
Humana insurance may be able to cover substance use disorder (SUD) treatment in the state of Mississippi. Depending on your plan, insurance may cover at least part of the cost of:
Does Humana Mississippi Cover Co-Occurring Disorder Treatment?
Humana may cover co-occurring disorder treatment in Mississippi under mental or behavioral health services. Depending on your level of coverage, mental health treatments may at least be partially covered.
Also known as dual diagnosis, a co-occurring disorder is when an individual has two or more mental health disorders. If you're battling with addiction and have mental health conditions, it is important that you are treated for all conditions. Oxford Treatment Center in MS offers co-occurring disorder treatment and will treat the whole person. Check your level of coverage with Humana for rehab treatment in Mississippi.
Not Sure if You Need Rehab?
Take our free, 5-minute substance abuse self-assessment below if you think you or someone you love might be struggling with substance abuse. The evaluation consists of 11 yes or no questions that are intended to be used as an informational tool to assess the severity and probability of a substance use disorder (SUD). The test is free, confidential, and no personal information is needed to receive the result. This assessment can be used by anyone living in or outside the state of Mississippi.
Our Other Treatment Centers Near You
About Humana Insurance
Humana is a nationwide insurance provider that may cover rehab for drug and alcohol addiction depending on your plan and individual needs. Humana offers a variety of plans including Medicaid, Medicare, and various types of company medical plans.2 Humana also owns Humana Military, who contracts with the Department of Defense to administer the TRICARE program.3
Rehabs That May Accept Humana Insurance
American Addiction Centers (AAC) owns and operates facilities at various locations nationwide to provide you or your loved one addiction and mental health care.
---
We're committed to your recovery
When you invest and successfully complete 90 consecutive days at an American Addiction Centers facility, we believe that you have created the most solid foundation for your long-term goals of sobriety.
In the event that you experience a relapse, you are welcome back for a complimentary 30 days of our treatment*
Learn about our brand promise
*Terms and conditions may apply, and results may vary.
---
About The Contributor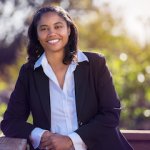 Nitara Osbourne, M.Ed., is an award-winning writer and Content Specialist at American Addiction Centers.
---