Humana is In-Network with AAC
Rehabs in Nevada That Accept Humana Insurance
Yes. Humana covers drug and alcohol rehab.
American Addiction Centers (AAC) aims to provide you with the most current and updated information on addiction insurance coverage.
* These fields are required

Does Humana Cover Rehab in Nevada?
Humana Nevada may be able to cover all or at least part of the cost of drug and alcohol addiction rehab. This depends on your plan details, the level of care you need, and other important factors.
Sadly, there were 982 reported drug overdose deaths in Nevada from April 2020 to April 2021.1 If you or someone you love is battling substance misuse, getting help from a treatment facility or rehabilitation program is vital to achieving sobriety.
American Addiction Centers' (AAC) Desert Hope Treatment Center in Las Vegas is in-network with Humana in Nevada and may be able to partially cover your treatment costs. Always check your level of coverage with Humana Nevada to know exactly what will and will not be covered.
Rehabs in Nevada that Accept Humana
What Rehab Programs Does Humana of Nevada Cover?
Humana of Nevada may be able to cover substance use disorder (SUD) treatment. Depending on your plan, insurance may cover at least part of the cost of:
Detoxification – In a medically managed detox program, certain medications may be used to ease withdrawal symptoms and help an individual rid their body of substances safely and as comfortably as possible.
Inpatient Treatment – In an inpatient program, patients stay at the rehabilitation facility 24/7 and the care received is highly structured and supervised.
Residential Treatment – A residential treatment program provides 24-hour care and helps individuals recover from SUDs. The services offered are varied and can range from medical detox, individual therapy, family counseling, and more. The duration of treatment depends on the individual and their specific needs.
Outpatient Rehab – Outpatient care offers a more flexible approach to treatment, allowing individuals to attend work or school while they receive treatment from a hospital, mental health clinic, or treatment center on specific days. Outpatient treatment includes therapeutic interventions and support services but will always take into account an individual's unique needs.
Medication for Addiction Treatment – Medications and behavioral interventions may be used to treat certain types of addiction. The aim of this is to assist individuals in the recovery process.
Does Humana Nevada Cover Co-Occurring Disorder Treatment?
Humana Nevada may cover co-occurring disorder treatment under mental or behavioral health services. Depending on your level of coverage, co-occurring disorder treatments may be at least partially covered.
If you have been diagnosed with a co-occurring substance use and mental health disorder, it is important to seek treatment that addresses all conditions simultaneously. Desert Hope Treatment Center in Las Vegas provides co-occurring disorder treatment and is in-network with Humana in Nevada. Check your Humana insurance plan to find your specific level of coverage.
Our Other Treatment Centers Near You
About Humana Insurance
Humana is a nationwide insurance provider that may cover rehab for drug and alcohol addiction depending on your plan and individual needs. Humana offers a variety of plans including Medicaid, Medicare, and various types of company medical plans.2 Humana also owns Humana Military, who contracts with the Department of Defense to administer the TRICARE program.3
Insurance Coverage Survey
Rehabs That May Accept Humana Insurance
American Addiction Centers (AAC) owns and operates facilities at various locations nationwide to provide you or your loved one addiction and mental health care.
About The Contributor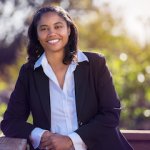 Nitara Osbourne, M.Ed., is an award-winning writer and Content Specialist at American Addiction Centers.
---