TRICARE Florida is In-Network with AAC
TRICARE Florida Insurance Coverage for Rehab
Yes. TRICARE Florida covers drug and alcohol rehab.
American Addiction Centers (AAC) aims to provide you with the most current and updated information on addiction insurance coverage.
* These fields are required

Do Rehabs in Florida Accept TRICARE?
TRICARE may cover rehab for drug and alcohol addiction depending on your plan and individual needs. Generally, TRICARE may be able to cover at least some of the cost of detox, inpatient or outpatient rehab, or more long-term residential treatment programs. There are many treatment facilities in Florida that accept TRICARE, but coverage will depend on the rehab facility and your specific health plan.
TRICARE insurance is a health care program provided exclusively for both active and retired service members/veterans. Substance use disorder is common amongst veterans with 80% struggling with alcohol abuse.¹ Veterans also battle with drug use at a percentage that is higher than the general population.¹ If you or someone you love has an addiction to drugs or alcohol, it is important to find substance abuse treatment. American Addiction Center's (AAC) River Oaks Treatment Center just outside of Tampa, Florida is a local drug and alcohol rehab that may be able to accept TRICARE insurance in Florida.
Does TRICARE Cover Mental Health & Co-Occurring Disorder Treatment in Florida?
Co-occurring disorder treatment such as treatment of depression or anxiety as well as addiction treatment may be covered under mental or behavioral health services. Depending on your level of coverage, mental health treatments may at least be partially covered.
Co-occurring disorder (dual diagnosis) is common amongst the veteran population and TRICARE offers many forms of behavioral health coverage. River Oaks Treatment Center in Florida provides co-occurring or dual diagnosis treatment so you can get help that addresses your unique diagnoses.
What Substance Abuse Treatment Will TRICARE Cover?
TRICARE Florida will often cover drug or alcohol addiction treatment for its members. Treatment plans will vary depending on your specific needs. TRICARE Florida may partially cover the following forms of treatment:
Inpatient or Residential Treatment – Patients will stay at the treatment facility overnight and receive care 24/7. This is a more intensive form of treatment as patients are able to focus solely on their recovery.
Outpatient Rehab – If an addiction is not severe or a patient is transitioning from an inpatient facility, outpatient rehab is sometimes the more appropriate option. Patients will be able to attend work or school and receive treatment for a specific number of hours per week.
Medication Assisted Treatment (MAT) – A patient may receive medications or behavioral interventions to minimize cravings. This will depend on the patient and the specific substance that has been abused.
Partial Hospitalization Program – Also known as day treatment, partial hospitalization requires you to attend intensive therapy for a specific number of hours per week.
How AAC Works With the VA
In-Network Rehab Facility Spotlight
Rehabs That May Accept TRICARE Florida Insurance
American Addiction Centers (AAC) owns and operates facilities at various locations nationwide to provide you or your loved one addiction and mental health care.
About The Contributor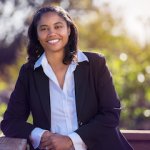 Nitara Osbourne, M.Ed., is an award-winning writer and Content Specialist at American Addiction Centers.
---