The Cost to Attend an IOP

Professional substance abuse treatment is instrumental in moving someone from a state of addiction and physical dependence towards a place of recovery and wellness.1 Intensive outpatient programs (IOPs) represent an important level of care on the continuum of treatment options.

As with any treatment for a medical or mental health issue, cost is a major concern for many people, if not the biggest concern. Before considering the cost of an IOP, remember that any fee for addiction treatment is only a general figure and the specific cost will be unique to the facility. The cost for one day of IOP treatment often ranges from $250 to $350 per day.2 The cost of the program you attend could fall outside this range, however.
The most influential factors affecting the cost of substance abuse programs are:3
Types of services offered.
Intensity of services offered.
Duration of treatment.
Types of population treated, for example dual diagnosis, veterans, pregnant women, or people with significant medical concerns.
Location of the treatment center and the amenities provided.
You can expect an IOP in a relatively less desirable location that offers standard treatment services to a general population to cost less than a program located in a beachside setting that offers a broad range of services from an expert staff. However, because your recovery is so important, when quality treatment is needed, it might not be the best time to focus on cost cutting.
Costs in the range of $250 to $350 per day might seem hard to swallow, but other more intensive forms of addiction treatment are significantly more expensive—medical detoxes, inpatient rehabs, and partial hospitalization programs (PHPs) can cost hundreds more per day than IOPs:2
Medical detoxes – $500 – $650 per day.
Inpatient treatment – $500 – $650 per day.
Partial hospitalization programs (PHPs) – $350 – $450 per day.
Each level of care has its place in recovery. Though it may be tempting to seek the treatment with the lowest cost, it is more important to find the services that meet your needs at the current time.4
What You're Paying For
Since IOPs are all different, there will be some treatment variation from program to program. As an informed consumer, you'll want to see where your money is going and if the treatment feels like the right fit for you.
Usually, IOPs consist of 9 hours of treatment per week, which is usually divided into 3-hour days of treatment occurring 3 times per week, but treatment could also take place anywhere from 2 to 5 days per week.5
Group therapy is often the primary form of treatment within an IOP, with individual and family sessions also available.
Group therapy will:5
Help you build communication skills and practice socializing with others.
Help to establish structure and consistency in your life, which may have felt very chaotic during active addiction.
Create a setting where group members can encourage and support each other in recovery.
Give you a chance to guide others as you progress in your recovery.
Group sessions may take place in a variety of formats and cover different topics.
Group Meetings
Types of group meetings include:
5
Psychoeducational groups. Often utilized at the beginning of treatment, these groups provide education on drug use and its outcomes. Many of these groups will appear as lectures, with the group leader showing videos or speaking for a majority of the time.
Skills groups. These groups focus on teaching new life skills and encourage participants to practice within sessions. Some types of skills groups are:

Drug refusal training. Clients can act out and role-play situations where they are pressured to use and experiment with new ways to respond.
Relapse prevention. Clients can identify their triggers and potential high-risk scenarios and establish safety plans to manage them in healthier ways.
Assertiveness training. By learning the differences between passive, aggressive, and assertive communication styles, clients can start using assertive communication with their fellow group members.
Stress management. Here, clients can learn strategies to lower their stress, which improves their ability to stay drug-free.

Support groups. In these less-structured group setting (e.g., 12-step meetings), participants are able to use feedback from other members to help them adjust unhealthy or distorted thinking patternsThey also help the individual learn to relate better to others and appropriately resolve conflicts.
Process groups. Focused on issues particularly important to group members like trauma, abuse, sexual orientation, parenting, or legal issues, these groups usually begin during the later stages of an IOP.
The educational groups may have a larger number of people in each session while the process groups will be smaller and consist of fewer than 10 clients.5
The total course of IOP treatment frequently runs from 12 to 16 weeks.5
Now that you know what you are paying for, you may be wondering whether IOPs really work. Fortunately, the answer is yes!
When compared to inpatient rehab, IOPs can be just as beneficial to the recovering person, resulting in outcomes that are comparable to higher levels of treatment.6
What If I Can't Afford an IOP?
Even though IOPs are significantly cheaper than higher levels of care, you may still worry about whether you can afford to attend one. Before you decide it's too expensive, spend some time exploring your options. You likely have more than you think.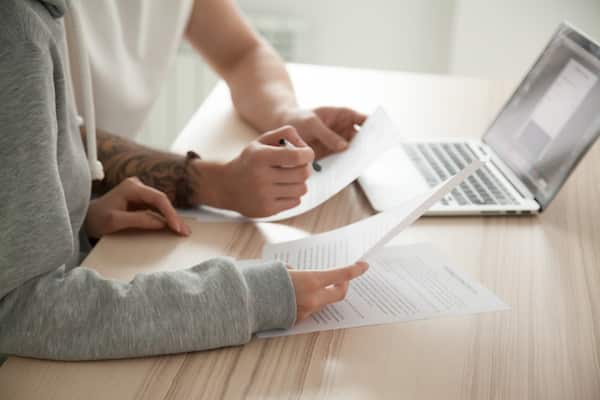 Insurance is the most obvious place to start when it comes to paying for treatment. Often, both private and public/government-funded (Medicare and Medicaid) insurance providers cover numerous mental health and substance abuse services, and as long as there is a medical necessity for IOP, it will likely be covered in some part by your plan.
To avoid a surprise medical bill, call your insurance company directly by using the number on the back of your card to ask them directly how much they'll cover and which treatment providers are in their network. You can also call specific programs to see if they accept your insurance and how they collect copays.
If you do not currently have health insurance, you can visit HealthCare.gov to find out about your state's options.7
If you are unable to get insurance or your plan doesn't cover your care, you can explore other payment options like:
Financing and/or sliding scale payments directly from the treatment center.
Healthcare loans.
Asking friends and family for donations in person or through social media/ crowdfunding websites.
Scholarships or charity care from the IOP.
A little bit of time spent investigating your options can help you get the treatment you need.
More Topics on Paying for Treatment
Is Standard Outpatient Cheaper?
People who pursue more standard types of outpatient treatment offerings, which could include regularly scheduled individual therapy, group therapy, or a combination of both sessions may only have a time commitment of a few hours a week. People may continue on with standard outpatient therapy for years, as it best suits their recovery needs.5 This form of outpatient care may include only individual therapy, only group therapy, or a combination of the two. Standard outpatient treatment is usually longer in duration than IOP and can continue for months or years.5
As mentioned, the intensity of services is a major factor affecting cost. Because of this, standard outpatient therapy is often cheaper than IOP per week.
Standard outpatient may only cost around $200 per week instead of the higher IOP fee.3
Standard outpatient is a fantastic form of care, but it may not be enough to manage all of your symptoms and treatment needs. Clients who receive the enhanced services (e.g., case management) provided in some IOPs have been shown to have better outcomes than those who only received standard outpatient therapy.5
A professional evaluation from an addiction expert can help to establish which type of outpatient treatment is best for you at the current time.

During the assessment, the professional will ask questions related to:4
The history of your substance use including:

Substances used.
Duration of use.
Frequency and dosage of use.

Previous experiences in treatment.
Issues with withdrawal in the past.
The presence of co-occurring mental or physical health issues that could hinder recovery.
Available transportation and your ability to attend your outpatient sessions.
Current stressors, supports, and commitments in your life.
Rather than thinking about choosing IOP or standard outpatient, consider IOP and standard outpatient. People who successfully treat a higher level of care often step down to the next lower level to continue their positive trajectory. Standard outpatient is often the step down from IOP.
Try not to let the cost of services discourage you from asking for the help you need to finally achieve the recovery and lifestyle you deserve. At the end of the day, the benefits of a stable life in recovery far outweigh the monetary burden.
Sources
National Institute on Drug Abuse. (2018). Principles of Drug Addiction Treatment: A Research-Based Guide.
American Addiction Centers, 2018.
French, M. T., Popovici, I., & Tapsell, L. (2008). The Economic Costs of Substance Abuse Treatment: Updated Estimates and Cost Bands for Program Assessment and Reimbursement. Journal of Substance Abuse Treatment, 35(4), 462–469.
Substance Abuse and Mental Health Services Administration. (2015). Detoxification and Substance Abuse Treatment.
Substance Abuse and Mental Health Services Administration. (2006). Substance Abuse: Clinical Issues in Intensive Outpatient Treatment.
McCarty, D., Braude, L., Lyman, D. R., Dougherty, R. H., Daniels, A. S., Ghose, S. S., & Delphin-Rittmon, M. E. (2014). Substance Abuse Intensive Outpatient Programs: Assessing the Evidence. Psychiatric Services (Washington, D.C.), 65(6), 718–726.
gov. (2018). Paying for Medical Care.