Recovery First Treatment Center Takes Patient Care to a New Level with New CEO, Expert Medical Team and Expanded Services
April 30, 2019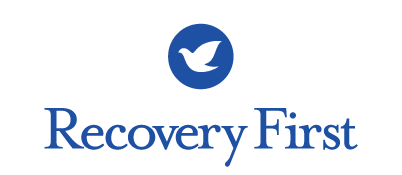 Recovery First Treatment Center, a leading provider of substance use treatment services in South Florida, has a new CEO at the helm who is taking major steps to enhance the patient experience and provide the highest quality care possible. In her first months on the job, CEO Denise O'Connell has completed a major renovation project of Recovery First's Hollywood location, hired some of the best providers in the area to lead the medical team and added a new intensive outpatient program (IOP) for the community.
The new IOP program launched April 15 and is held every Monday, Wednesday and Friday from 1 – 4 p.m. at the facility's Fort Lauderdale location. This program is similar in nature to the evening IOP program offered at the Hollywood location for clinical consistency across locations.
To learn more about the services offered at Recovery First, visit www.RecoveryFirst.org.
O'Connell's impressive healthcare background was one of the reasons she was chosen to take Recovery First to a new level. Her career in mental health, substance abuse and addiction treatment spans nearly 30 years during which time she has built a reputation for quality and integrity. Her experience includes the creation of an intensive outpatient program, management of multiple behavioral health units and an integral role in the creation of a system-wide behavioral health training program for registered nurses.
She has also hired an impressive medical team, including the new Medical Director, Richard Seely, M.D. Dr. Seely has more than three decades of experience providing psychiatric care to various populations in acute settings. Board-certified in psychiatry, addiction psychiatry and child and adolescent psychiatry, he is also ABAM-certified in addiction medicine and serves on the Board of the Florida Society of Addiction Medicine. Being himself in recovery for more than 30 years, Dr. Seely shares his experience, strength and hope compassionately and empathically with those still suffering with the disease of addiction. His expertise in addiction treatment and unique perspective led him to become a medical resource for the state of Florida and he is currently a consulting psychiatrist and addictionologist for professional sports teams.
Dr. Charles Smith is the facility's new addictionologist. Spurred by his own addiction recovery, Dr. Smith is an expert on the biological aspect of addiction and the effects of alcohol and mind-altering substances on the brain.
Dr. Linda Dolin is Recovery First's internal medicine doctor and will direct the care of patients' co-occurring medical conditions. With the approach of treating the whole patient and an emphasis on mind-body wellness, Dr. Dolin will provide treatment to patients in conjunction with their psychiatric care to give each person their best chance at recovery.
"Recovery First has already established itself as a leader in the addiction treatment industry in Florida and I want to build upon that reputation of clinical excellence," said O'Connell. "I am looking forward to working with the staff and clinicians here and delivering the best treatment possible."
Previous News Article
Chief Medical Officer and Facility Medical Director Speak About Stress and Toxic Stress