The Effects of Opioid Abuse on Women
This article will explore how to recognize the signs of opioid abuse and the symptoms associated with use and withdrawal. Although the effects of opioids are generally the same for both men and women, there are instances when women have unique situations, such as pregnancy, which will be examined. Support and treatment options will then be discussed.
Drug addiction has been an ongoing, and oftentimes, detrimental challenge impacting many lives in the United States. In recent years, the use of opioids has raised major concern, specifically within certain demographics such as age, race, and gender. An opioid can be an illicit drug like heroin or may be a painkiller prescribed by a physician, both of which are addictive and susceptible to abuse.1
Are Women More Likely to Use Opioids?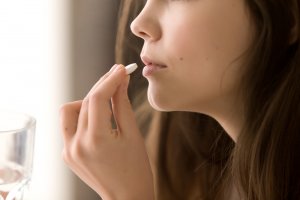 Men are more likely than women to use the illicit opioid heroin during the past 30 days, however, women are more likely than men to use other opioids, such as prescription pain relievers.2
Women are also more likely than men to experience chronic pain and be prescribed prescription pain relievers.3 Women use prescription opioid pain medications for longer periods and are prescribed higher doses than men.3
Women between the ages of 45 and 54 are more likely than women of other age groups to die from a prescription opioid overdose.4
Initial consumption of opioid drugs may be in accordance with prescribed guidance or, in the case of illicit use, as isolated experimentation. Regular use, and especially misuse, may sometimes promote eventual compulsive patterns of use and misuse that are further reinforced by the rewarding neurochemical effects of these drugs.5
Signs an individual may have an opioid use disorder include:6
Failure to follow through on obligations at home, work, or school.
Social problems.
Struggle to control use of opioids.
Unsuccessful efforts to decrease the use of opioids.
Take Our Substance Abuse Self-Assessment
Take our free, 5-minute substance abuse self-assessment below if you think you or someone you love might be struggling with substance abuse. The evaluation consists of 11 yes or no questions that are intended to be used as an informational tool to assess the severity and probability of a substance use disorder. The test is free, confidential, and no personal information is needed to receive the result.
Women & Opioid Use Statistics
Opioids are naturally found in the opium poppy plant and although some opioids are derived from the plant itself (these are called "opiates"), they can also be manufactured in a lab using the same chemical structure (i.e., "semi-synthetic opioids" or "synthetic opioids").7 Opioid pain killers are generally prescribed to reduce pain.7 They include:5, 8
Prescription opiate and semi-synthetic opioid pain relievers like hydrocodone, morphine, and oxycodone.
Synthetic opioids that are used medicinally, such as fentanyl and methadone.
The illegal drug heroin and illicitly produced fentanyl-related synthetic opioids.
The prevalence of opioid abuse is unfortunately more common than one would think. In 2018, around 4.5 million American women (3.5%) aged 18 or older, misused opioids in the past year. A little over 300,000 women aged 18 or older used heroin.9
During 2015-2018, there has been significant decreases of prescription opioid misuse among female adolescents and young adults.9 There were no significant changes in heroin use and opioid use disorder among women of all age categories during this same time.9
Opioid Statistics for Women
Here are a few statics about opioid use among women :10, 11, 12
Around 21-29% of people prescribed opioids for chronic pain misuse them.
In 2018, 4.8 million women misused prescription opioids, including hydrocodone, oxycodone, and fentanyl.
From 2014-2018 there has been a steady decline in overall cases of the misuse of prescription opioids among women in all age groups.
Most women that have abused prescription pain reliever opioids by obtained the dug through prescription from their doctor (38.7%), stole them from a health care provider (40.8%), or were given perception opioids by a family member or friend who had received a prescription (39.8%).
Buprenorphine is ranked the highest of prescription opioids to be misused by women aged 13 and older (29%), followed by methadone (19.4%), oxycodone (10.5%), fentanyl (9.9%), hydrocodone (9.4%), codeine (8.5%), tramadol (7.1%), and morphine (6.4%).
In 2016 there was a rise in heroin use among women, 352k women abused heroin, but by 2018 that number has started to decline, 292k women abused heroin.
From 2017-2018, 17 states in the U.S. saw a decline of prescription opioid overdose related deaths.
American Addiction Centers offers premier treatment programs for substance use disorders. If you or a family member are battling an opioid use disorder, reach out to one of our admissions navigators at
Women & Opioids
Although abuse of opioid drugs has a harmful impact on both men and women alike, the opioid epidemic raises particular concerns with females.  Women are more inclined to develop an opioid dependency in a shorter timespan than their male counterparts.14
Potential factors for women's dependency susceptibility include:14, 15
Smaller framed bodies, opioids have a greater biological impact on women.
The connection between hormones, such as estrogen and a heightened sensitivity to pain and women's propensity to have chronic pain. This may drive the use for prescription opioids to manage pain.
Personal experiences of emotional and psychological grief and trauma, such as sexual assault or domestic violence with a partner, which have been discovered to be risk factors in the use of opioids in women, yet not in men.
Motherhood, Pregnancy, and Opioids
There have been significant increases of opioid abuse during pregnancy in recent years resulting in a 5-fold increase in opioid withdrawal being experienced by newborns (known as "neonatal abstinence syndrome").17
Using prescription opioid painkillers or heroin during pregnancy can be dangerous for both the mother as well as the fetus. Continually using opioids may lead to addiction, dependence, and withdrawal syndrome due to the physiological changes that it creates within the central nervous system.18 As such, opioid use disorder can cause maternal death, and for the fetuses may result in impaired fetal growth, birth defects, preterm birth, and stillbirth, in addition to neonatal abstinence syndrome (NAS).19
NAS collectively represents conditions that a newborn experience when they withdraw from specific substances (such as opioids) that they were exposed to before being born. Signs of NAS usually present themselves within 72 hours after birth.19
The signs of neonatal abstinence syndrome that a newborn might experience, as well as their severity, depends on a number of factors. Signs may include:19
High-pitched or excessive crying.
Hyperactive reflexes.
Increased sweating.
Loose stools.
Poor feeding and sucking.
Seizures.
Sleep problems.
Stuffy nose, sneezing, and yawning.
Tremors.
Vomiting.
Not all newborns exposed to opioids during pregnancy experience signs of NAS, and there is limited information about longer-term outcomes of children exposed to opioids prenatally.20
The postpartum period may present a number of emotions in the new mother, especially for a woman who may be at risk for a relapse with opioids. Increased stressors may lead to a relapse or overdose events.19
Pregnant women undergoing medication-assisted treatment for an opioid use disorder will likely be advised to continue with their medication-assisted treatment during pregnancy and during the postpartum period. Prescribers may change the dosage throughout the course of pregnancy. Abruptly stopping treatment directly after delivery should be avoided. As the mother begins to stabilize and connects with her newborn, it may then be safe for her to discontinue under the careful supervision of a physician.22, 23
Withdrawing from Opioids
Withdrawing from opioids may be extremely uncomfortable and can make it seemingly impossible to quit. Tapering off opioids can help minimize withdrawal symptoms but it can be difficult to do without the proper support.21 Medically assisted treatment started during detox is often used to stabilize a patient and help minimize withdrawal symptoms and drug cravings. In addition to medications, this type of treatment also includes behavioral counseling in order to more effectively treat patients.22, 24, 25
Withdrawal symptoms from opioids may include:26
Anxiety.
Cold and hot flashes.
Diarrhea.
Insomnia.
Muscle cramps and bone pain.
Nausea and vomiting.
Perspiration.
Severe cravings.
Pregnant women who are addicted to heroin or prescription opioids can also benefit from medical detox and medically assisted treatment for opioid use disorder, which includes the use of buprenorphine or methadone. Tapering off opioids altogether during pregnancy is generally discouraged, as the risks may outweigh the benefits, according to recent guidelines published by the American Society for Addiction Medicine.23 Use of buprenorphine or methadone is associated with improved outcomes for babies as well as reduced symptoms of neonatal abstinence syndrome and reduced length of hospital stay.24
Ways to Get in Contact With Us
If you believe you or someone you love may be struggling with addiction, let us hear your story and help you determine a path to treatment.
There are a variety of confidential, free, and no obligation ways to get in contact with us to learn more about treatment.
Finding Opioid Addiction Treatment
Seeking out a licensed treatment facility that offers medical detox and inpatient or outpatient treatment for opioid use disorder is an option many people choose in order to successfully manage their opioid addiction.
Often with the treatment of opioid use disorders, doctors use medication assisted treatment in order to alleviate uncomfortable withdrawal symptoms as well as reduce cravings for opioids.22 Medications used during an opioid detox and subsequent treatment may include:24
Buprenorphine. The name brands that tend to be used are Suboxone or Subutex.
American Addiction Centers (AAC) is the nation's leader in addiction treatment, providing treatment facilities across the country in such states like California, Texas, Florida, and others. Our facilities offer medical detox from opioids in a safe, comfortable environment and under the care of a licensed medical doctor. We also offer outpatient and inpatient residential treatment and ongoing aftercare services to help patients better achieve long-term sobriety.
River Oaks Treatment Center, in Tampa, FL, specializes in addiction treatment for pregnant women. In addition to our River Oaks Treatment Center, all of our facilities offer unique care and treatment plans to help every patient's individual needs. AAC also accepts many healthcare insurance providers. You can verify your insurance to see if your treatment is covered by your insurance provider.
Opioid use disorders are a threat to many lives and the families of the loved ones who are battling opioid addiction. Regardless of whether the addicted is a man, woman, or a newborn, solutions point to treatment under proper medical care. The opioid crisis is ongoing, but help is only one phone call away.
Sources