Lyrica Withdrawal Symptoms, Side Effects & Detox Treatment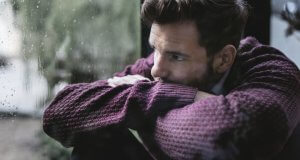 What is Lyrica?
Lyrica (pregabalin) is an FDA-approved anti-seizure medication prescribed to treat several conditions including epilepsy, fibromyalgia, and nerve pain. It is a commonly prescribed pain medication in the United States, with over 64 million prescriptions dispensed in 2016.1 Lyrica slows the brain impulses associated with seizures by calming hyperactive neurons and treats pain from nerve damage by altering the chemicals involved in pain signals.2 Lyrica is a GABA analogue that falls into the anticonvulsant class of medications.
Some people who take Lyrica feel that the medication induces a state similar to being drunk, while other common side effects include:3
Dizziness.
Fatigue.
Impaired balance or coordination.
Blurred vision.
Tremor.
Lethargy.
Weight gain.
Memory problems.
Euphoria.
Lyrica Withdrawal Timeline
The half-life of Lyrica is approximately 6 hours, and withdrawal symptoms may start within 24 hours after the last dose is taken. Immediate Lyrica withdrawal symptoms usually last for about 1-2 days, while residual symptoms can last for several weeks.
Lyrica Withdrawal Symptoms
In many cases, you may become dependent on Lyrica and experience withdrawal effects after using the drug for an extended period. Those abusing the drug should slowly taper off Lyrica to prevent the more severe side effects of withdrawal, which can be quite uncomfortable. Sometimes these symptoms may be life-threatening and require medical care.
Signs and symptoms of Lyrica withdrawal include:
Headaches
Mood changes
Agitation
Depression
Anxiety
Confusion
Suicidal thoughts
Nausea
Sweating
Diarrhea
Increased heart rate
Cravings for the medication
Insomnia
Seizures
Lyrica Abuse and Addiction
Lyrica has a high potential for abuse and evidence suggests that some patients develop addictive behaviors toward the drug.4-5 A recent study published in the International Journal of Mental Health and Addiction reports that most people taking Lyrica were unaware of the adverse health consequences associated with its abuse.6
How Addictive is Lyrica?
The DEA classified Lyrica as a schedule V drug, meaning that it is in the lowest class for abuse. However, this does not mean that Lyrica can't be addictive and abuse-forming in certain people.
There has been a rapid increase in the recreational abuse of Lyrica in recent years. Users find that they can experience euphoria and feelings of dissociation when they exceed normal therapeutic dosages or use alternative routes of administration, such as inhalation or injection.7 A study published in Emergency Medicine Journal reports a rising number of patients arriving at emergency rooms with adverse symptoms stemming from Lyrica abuse. Several patients presented with seizures while some required intubation and ventilation prior to being admitted to the intensive care unit.8 There is also evidence that taking Lyrica together with other drugs increases the risk of mortality. One study found that Lyrica significantly increased the risk of acute overdose death when combined with opiates such as heroin.9
Ways to Get in Contact With Us
If you believe you or someone you love may be struggling with addiction, let us hear your story and help you determine a path to treatment.
There are a variety of confidential, free, and no obligation ways to get in contact with us to learn more about treatment.
Lyrica Withdrawal Detox Treatment
If you are seeking help for an addiction to Lyrica, a detox program can be extremely beneficial. Look for a professional detox facility that provides a medically assisted withdrawal protocol will help drug abusers to avoid some of the harsher symptoms of withdrawal during detox. There are also several medications available that may be prescribed by an addiction treatment specialist for easing the withdrawal symptoms associated with Lyrica addiction, including benzodiazepines and clonidine.10 After completion of detox, it is important to participate in a formal addiction treatment program such as behavioral therapy.
What Happens in Rehab for Lyrica Addiction?
Rehab for Lyrica abuse or addiction may look different for each individual patient. In general, however, inpatient rehab for any substance use disorder will usually entail a patient staying overnight at the treatment facility and programming all day. Their treatment program may include a variety of targeted therapeutic modalities that address the social, psychological, and emotional aspects of someone's addiction. For example, cognitive behavioral therapy is frequently utilized in inpatient and outpatient rehab settings.11
Long-Term Effects & Dangers of Lyrica
In general, Lyrica is safe when taken in prescribed amounts over longer periods. Over longer spans of time, some patients will report symptoms such as gastrointestinal issues, nervous system-related disorders and symptoms (such as dizziness), vertigo, psychiatric disorders, and more.12
Lyrica overdose can also result when someone ingests more Lyrica than prescribed. In general, Lyrica overdose will cause heavy sedation and sometimes result in seizures. When combined with other substances (specifically sedating substances), this may cause more issues, such as coma.13
Sources
Goodman, C.W., & Brett, A.S. (2017). Gabapentin and Pregabalin for Pain-Is Increased Prescribing a Cause for Concern? New England Journal of Medicine, 377(5), 411-414.
Verma, V., Singh, N., & Singh Jaggi, A. (2014). Pregabalin in neuropathic pain: evidences and possible mechanisms. Current Neuropharmacology, 12(1), 44-56.
Omudhome Ogbru, PharmD. 2018. Common Side Effects of Lyrica.
Gahr, M., Franke, B., Freudenmann, R.W., Kölle, M.A., & Schönfeldt-Lecuona, C. (2013). Concerns about pregabalin: further experience with its potential of causing addictive behaviors. Journal of Addiction Medicine, 7(2),147-149.
Evoy, K.E., Morrison, M.D., & Saklad, S.R. (2017). Abuse and misuse of pregabalin and gabapentin. Drugs, 77(4), 403-426.
Al-Husseini, A., Wazaify, M., & Van Hout, M.C. (2018). Pregabalin Misuse and Abuse in Jordan: a Qualitative Study of User Experiences. International Journal of Mental Health and Addiction, 16(3), 642–654.
Schjerning, O., Rosenzweig, M., Pottegård, A., Damkier, P., & Nielsen, J. (2016). Abuse Potential of Pregabalin: A Systematic Review. CNS Drugs, 30(1), 9-25.
Millar, J., Sadasivan, S., Weatherup, N., & Lutton, S. (2013). Lyrica nights-recreational pregabalin abuse in an urban emergency department. Emergency Medicine Journal, 30(10), 874-874.
Lyndon, A., Audrey, S., Wells, C., Burnell, E.S., Ingle, S., … & Henderson, G. (2017). Risk to heroin users of polydrug use of pregabalin or gabapentin. Addiction, 112(9), 1580-1589.
Barrett, J.A., Kittler, L.M., & Singarajah, C. (2015). Acute pregabalin withdrawal: a case report and review of the literature. Southwest Journal of Pulmonary and Critical Care. 10(5), 306-310.
National Institute on Drug Abuse. (2018). Cognitive-Behavioral Therapy (Alcohol, Marijuana, Cocaine, Methamphetamine, Nicotine).
U.S. National Library of Medicine. (2021). Safety And Efficacy In Long Term Use Of Lyrica (Regulatory Post Marketing Commitment Plan) (RAINBOW-L).
Isoardi, K. Z., Polkinghorne, G., Harris, K., & Isbister, G. K. (2020). Pregabalin poisoning and rising recreational use: a retrospective observational series British journal of clinical pharmacology, 86(12), 2435–2440.